5 Mins
In a study, 81% of travel respondents considered it very important for brands to provide personalised experiences to their customers. In addition, 84% of travel agencies say that their firms are planning to invest more in personalisation capabilities in the next three years.
Any travel plan we make, it's customised from start to finish, keeping in mind our likings, aversions, or the reason for the visit. Before finalising the booking, it's normal that the customers switch between various agencies to find one that's ready to create a package as per their demands and is reasonably priced.
For a travel agency to survive, it must:
Be quick;
Be available 24/7;
Have a knack for personalisation.
It's impossible for an agency to provide the above factors to customers on its own. Thus, it needs a helping hand that is known for its effectiveness and efficiency. A platform that helps clients design an itinerary, answers their queries promptly and makes the processes easier for the agents.
We're talking about a chatbot. Now, let's see how a travel agency can automate its activities and why it should opt for one.
How Can Automation Help a Travel Agency?
The average millennial has planned for roughly five trips in 2020.
People go on a variety of trips in a year. It can be for leisure, to fulfil any personal engagements, or on a business-related trip. Hence, travel agencies are flooded with booking requests, questions and last-minute inquiries.
Thus, agencies must be ready to provide steadfast answers and give the desired response at any point of the day.
Today, travellers are provided with many opportunities to book and schedule their trips online. Despite that, clients still prefer to hear from the travel agency to help them with their booking.
Suggested Reading: Business Continuity For The Travel Sector – A Webinar
As, clients refer to agencies as they rely on them for their experience, personalisation and ideas on how to make the trip reasonably priced if that's a factor. Thus, online travel agencies (OTAs) have a huge amount of pressure to design an ideal itinerary or assist the clients 24/7 by tending to thousands of queries every day without causing any delay.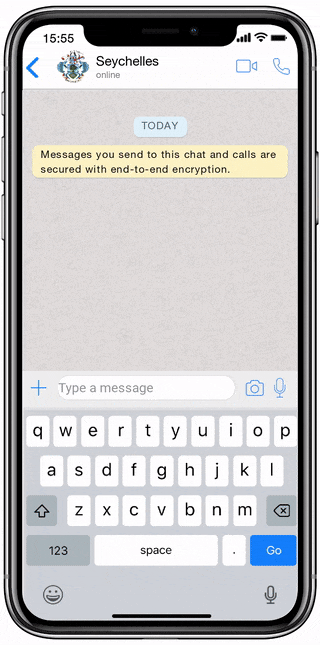 Automating the client journey from start to finish, i.e. helping with the booking journey, designing a foolproof itinerary, providing alerts, being available throughout, etc. will help the agencies to make the travellers happy and make the booking as well as the actual travel journey seamless.
Suggested Reading: 4 ways voice AI is reimagining CX in travel and hospitality
Hence, implementing a chatbot into the agency will help achieve just that. A chatbot is known for its 24/7 capabilities and its evolving personality. It learns and becomes better after every interaction and can actually be referred to as a travellers buddy thanks to its continuous assistance.
Benefits of a Travel Bot for Your Travel Agency

1.Faster and Quicker Sales
As we mentioned before, urgency and promptness are critical for a travel and tourism agency. By automating the booking process or even designing packages, customers can get what they're looking for in less time. They don't have to wait for long, as the bot functions at superhuman speed and provides the best possible answers in no time. Hence, impressed with the swiftness, it becomes easier for the clients to make a quicker decision.
Suggested Reading: Move Chats From Hi To Buy: Generate Leads Using Chatbots
2.More Bookings During off Hours Too
A travel agency can get a request at any time. If a company only addresses the questions or inquiries during business hours, then it might lose out on a huge chunk of customers from any region. An automated solution like a chatbot can solve this problem since it's available 24/7. Thus, by responding to the customers and helping them with the booking irrespective of the time, will further push the customer to make a reservation.
3.Satisfied Customers
A great travel experience constitutes of personalised offers, best deals, quick response time and a lot of other factors. So, implementing a chatbot will help achieve all the targets to deliver a delightful experience to the customers. If your customers are happy, your business will automatically flourish. And, this leads to customer retention and additional customers – who were referred by your current happy customers.
Suggested Reading: Your Guide To Building Customer Relationships That Last
4.Productive Employees
Let's say handling a query might take up 5-10 minutes of an agent's time. But if the agent gets around 100 queries a day, it can take up to 16-20 hours for an agent to address those queries. Instead, by allowing a chatbot to focus on repetitive tasks and assisting the customers, the agent can save time and actually work on tasks that need human assistance, which are more vital and aren't monotonous in nature. This would improve employee satisfaction levels too.
5.Cost Saving
Implementing an automated platform cuts costs by 40-75%. Chatbots increase the efficiency rate which helps in increasing the sales and in turn the revenue. At the same time, they reduce the support costs by being reasonably priced, removing the need for training the agents in handling queries and other activities that the bot can take up, and requiring fewer resources to complete tasks.
6.Reduction of Errors
Sending an automated invoice or package details reduces the chances of sending incorrect information to the clients. Thus, travel agencies can be carefree while the bot converses with the customers and sends and collects the required information at the same time.
7.Increased Online Presence
Travelers or customers can find out about their next destination from any channel such as Instagram, Twitter, your website, etc. Thus, it's important to be ready with a 24/7 platform that's available on the channel that your customers prefer. A chatbot allows an agency to be available throughout and curate interest in your potential clients by providing them with all the necessary information.
What Can You Automate?

The entire booking process for your customers
Any updates, alerts or notifications
All the answers to the common queries
Building a perfect itinerary depending on your customer's requests
Helping the customer generate a refund or reschedule the booking
Collect timely feedback from your customers and improve the service
Conveying any information, guidelines or rules to follow
Suggested Reading: The Need For A WhatsApp Chatbot For Travel – With Top Use Cases
Future of Travel
International arrivals are expected to amount to 1.8 billion trips by 2024, and domestic tourism is expected to reach 19 billion.
In the world of travel, businesses boom by keeping up with the trends and providing on-the-spot assistance to their customers. Plus, the travel industry is constantly evolving and has been a positive contributor to the world's GDP.
It's no surprise that customers want rich experiences in the form of instant responses and quality information. With the growing customer base, it becomes difficult to cater to the rising demands and hit the yearly targets. Hence, automated solutions like chatbots are the way forward to meet the clients' high expectations and achieve your business goals with ease.
Suggested Reading: 7 Tips To Build A Travel Chatbot That Travelers Will Love
Build your travel chatbot today!