12 Mins
Here's a quick guide on the best global marketing strategies and how to leverage them. We get you all kinds of global marketing campaigns that you can get inspired.
The internet has transformed the way businesses operate.
Only a few decades ago, it would have been impossible to imagine such an expansive infrastructure.
Even besides shipping, simply handling global tracking and payments at scale would've been impossible.
The data economy has shrunken the world down to the size of your palm.
The internet has also allowed tiny, garage built companies to face off against multinational conglomerates. Small companies can participate in global markets that would've been impossible in years prior.
Even if a company chooses not to expand internationally, it is likely to face domestic competition from foreign companies that expanded.
So what exactly is Global Marketing?
Definition
By definition, Global Marketing is defined as "the process of adjusting the marketing strategies of your company to adapt to the conditions of other countries."
Colloquially, however, Global Marketing has a much broader umbrella.
In reality, global marketing involves planning, producing, placing, and promoting a business' products or services in the worldwide market.
Any business with a creative strategy and an understanding of markets can take part in global marketing.
What are the advantages of global marketing strategies?
As the footprints of the internet grow larger and larger, the world grows smaller.
Global Marketing has transitioned from a strategy only large corporations could engage in; to a necessity for any company on the internet.
Companies see several gains from selling their products in international markets.
Global Marketing strategy allows your company to access three distinct advantages.
Product Advantages – The more customers you have using your product, the faster you'll grow and the more you'll learn. The additional insight you get from a varied spectrum of customers will help you build a better product/service.
Cost Advantages – By expanding into more markets, you can reduce costs using economies of scale. Foraying into new markets also gives you access new technology and raw materials.
Brand Advantages – Tapping into international markets increases global brand awareness of your company. By increasing your customer base, you increase the following your brand commands.
What companies use global marketing campaign?
Companies whose products have an international demand often employ geomarketing strategies.
So, fast-moving consumer goods, clothing, automobiles, banking, and fast food companies are all prime examples of global marketing.
That being said, companies with smaller use-cases also carve a niche for themselves in the internet economy. Smaller software companies often see huge international traction when their products solve a global problem.
The expansion into a global marketing campaign is a four-stage process.
During Stage 1, a company focuses heavily on its domestic market. It ensures its attention is laid squarely within borders.
Through Stage 2, the company still focuses primarily on national operations but exports products to other markets as well.
By Stage 3, business from secondary markets becomes financially viable enough to consider bespoke overseas marketing strategies.
Stage 4 is a full-blown multinational endeavor, with companies aiming to create value by extending its programs and products to serve worldwide markets.
Because of the number of variables in the Global Marketing process, there is no one-size-fits-all timeline companies can follow.
What are some of the best global marketing strategies?
As companies choose to enter markets that are not their own, they must look at themselves in a metaphorical mirror.
It is important to remember that strategies that work at home may not have the same success abroad.
While online retail is commonplace across the world, the language that is used for it is not. According to research by JP Morgan, only 27% of global online marketplaces use English to transact and purchase.
And this causes real-world problems. For example, the Chevrolet Nova didn't sell well in Spain, as "no va" in Spanish means "no go".
This may seem disheartening, but non-English speaking countries conversely have some of the highest online shopping rates in the world. In Korea, 99% of customers with Internet access shop online. In Germany and Japan, that number is 97%.
While global marketing strategies are almost always different from one case to the next, there are certain constants that are always followed. We have compelled some of the industry's best Global Marketing strategy examples.
Consistent brand names
Uniform packaging and branding
Homogenous product listings
Standardized advertising messages
Attuned pricing
Synchronous product launches
The big basics of global marketing
The blueprint for developing a marketing campaign has four basic steps. In summary, you need to understand the market you're entering and develop a plan based on those insights.
This will help you avoid the big mistakes companies often make while foraying into international markets.
1. Know the market
The first step in attempting to break new ground for marketing is to understand the ground that you intend to break. Context is everything. Each country and region has a complex set of sub-behaviors, rules, and rituals they follow. These will influence the way the customers in through markets deal with marketing content that you put out. This ranges from the
channel of preferred communication
to what is considered acceptable marketing material. This will require extensive research, on a global scale. Much like traditional research, the task is finding what consumers want and planning how to produce those products for them. Your research will focus on four broad challenges.
Product – Products may have to be altered to fulfill cultural or legal preferences. The EU and the USA have different safety regulations, which means that cars have to be largely redesigned for each side of the Atlantic.
Location – How will customers buy your products in the new market? If you're entering a country with a low internet usage rate, it probably wouldn't help to launch a massive online undertaking. Here's where location-based marketing will be of huge help to you.
Marketing – Different countries have different channels for marketing. In the US, states like Hawaii, Vermont, Maine and Alaska have banned billboard advertisements. South East Asian countries are dominated by apps like Line, Viber, and WeChat.
Price – You may have to be more competitive in new markets. This will involve reducing prices compared to your competitors. What kind of pricing plan do customers in that country prefer?
Most importantly, however, is time. You may not launch a full support or lead generation stack as you enter a new market.
So customers who have problems with your product may be left stranded as your customer support fails them due to unavailability.
2. Develop a marketing plan
You can't just change the language in which you market and expect to be successful.
You need to stick to the rigid definitions of your brand that you spent years developing. But you also have to be flexible to change, based on the prior market research.
You could get started off the ground running if you partnered with a local firm. But this could involve sharing revenue and/or trade secrets with potential rivals.
For example, American coffee giant Starbucks partnered with multinational conglomerate Tata to launch the coffee-chain in India.
Some companies even host events and promotions to create a buzz about their products. RedBull, most famously, hosts Grand Prix's and Soap Box races to advertise itself.
When you've built the ideal image, it comes time to decide who will help you spread it. Companies often partner with a marketing agency of their global stature to push the boat out. International Marketing strategies may include tangibles like creative undertakings, media planning, hoardings, and other mass publicity campaigns. This also has to be translated, localized and relevant new ones created for specific markets.
It is important to have language agnostic marketing tools at hand, that work for you around the clock.
Localize your global marketing approach
While it is easy to write down and document a global content strategy, it's much harder to put it into practice.
The fundamental challenge for a global team is to build something that local markets would clamor for.
To this end, what worked for your local audience might not work internationally.
Taking your marketing efforts global does not mean you have to give up on localizing your message. You have to act "glocally".
It is important to understand the cultural and linguistic barriers in front of you, but learning more subtle nuances like holidays and significant events helps too.
Companies often act from the ground up but react from the top-down.
Be sure to adapt your initiatives to fit the audience you are trying to reach to create a customized experience for them.
Use resources at your disposal, like local teams and existing secondary data. A simple task like translating your website is indicative of this challenge.
How do you evaluate the work of someone who has translated your company website? Is it a meaningful translation, or just full of buzzwords?
Speak to the needs of that particular region to market your product or service, and customize your approach for that environment.
Identify leaders in the
marketing tools you currently use
, in the country you look to expand in.
Customize your message
Austrian beverage company RedBull is so synonymous with global marketing. So much so that its US customers assume it's a local brand.
Ask most any company entering a new market, and that's their wet dream.
Social Media represents the best way to deliver a global message while tailoring it for specific audiences. Kotentino allows you to integrate all your social media activities and maintain a steady workflow on the same.
Airbnb became very successful globally because of social media. In 2015, Airbnb began a social media campaign using the #OneLessStranger hashtag.
Global marketing strategy examples:
Simple international-friendly policies like multi-currency integration make for much easier customer experiences.
Nike's NikeID co-creation platform is a prime example of leaping over cultural barriers, by accepting that you don't know best.
NikeID allows customers to build their own shoes, being able to choose style, texture, and sole.
By putting the power of design into the hands of the consumer, Nike is able to deliver customized products that align with different cultural preferences and styles.
The companies that are torchbearers for global marketing have a local identity that is consistent in different markets.
While the menu in a Mcdonalds in different parts of the world would have different items, it still maintains the same layout. So an American customer could walk into an Indian Mcdonalds and still be able to order a McChicken with ease.
Global brands like McDonalds and Nike have always communicated with the local market in their language and uses their nuances.
Multi-lingual QR Codes
are a good way to achieve this in international marketing strategy.
Discover the best practices on how to take your marketing strategy to new countries and regions.
Personalization is always
the gold standard for marketing
.
What not to do in global marketing?
Global Marketing is a challenge. So much can go wrong, and so much will go wrong. You have to constantly stay on top of your game, even after you've made a successful push. To avert some of the challenges, however, there are corrective mechanisms you can put into place.
1. Non-specification of goals
The world is quite a big place. It's also filled with a lot of people.
You will have a lot of C level and marketing executives talk about how they "want to expand into Europe", or "gain market share in Asia".
This is the first mistake that businesses make. It is problematic to understate the problem.
Asia is a continent with 4.4 billion people. It has over 50+ countries, each of which speaks an entirely different language from the other.
Japanese is not like Chinese, which is not like Hindi or Kazakh.
Grouping them into a single market category is suicidal.
Even beyond the melting pot that is Asia, ask a random group of people to name some "European" countries and map their responses.
To different people, Europe is different things. Europe could be the EU, Western Europe, Eastern Europe, the Eurozone and so on.
Consumers always identify themselves at the local level. Marketing executives need to be cognizant of that fact. International marketing strategies are diverse in nature.
In American and South East Asian countries, even states have their own cultures, laws, payment types, and business practices.
2. No focus on internal information
The larger your company is, the most defined and rigid its hierarchy is. The bigger the dog, the tougher the chain.
Organizations with large workforces have historically struggled with on-their-feet marketing.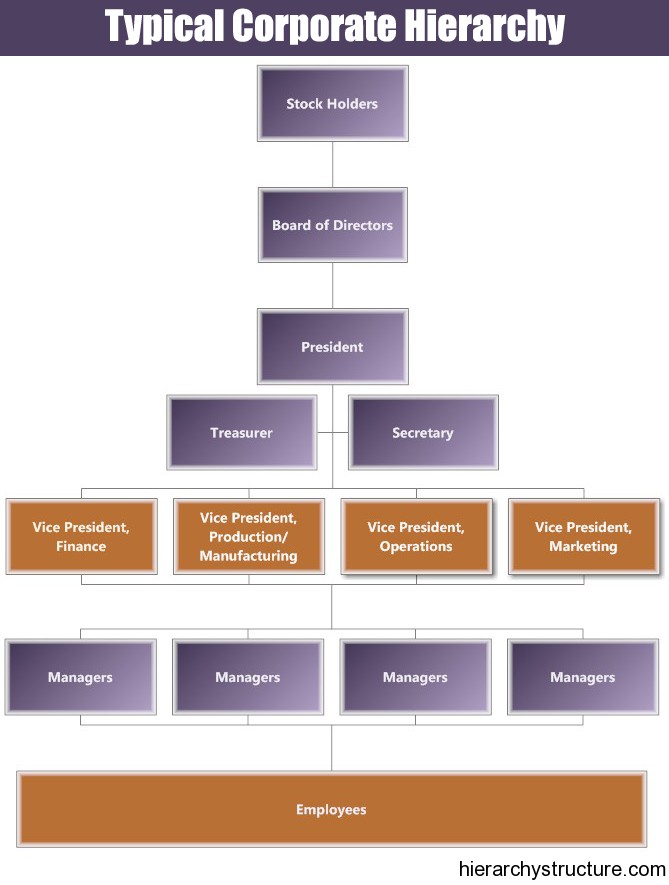 As we mentioned earlier, market research is the foundation of a good global marketing strategy.
Companies often find third-party businesses to procure data from. But remember that this data is not representative of your company or even your customer. You must practice the art of
data governance
, to make sure everyone from the company is on the same page. You could conduct research yourself, but you'd run into a brick wall of inefficiency. Internal coordination of campaigns across business units is a hurdle for global marketers. The best way is to get customers to give you the information themselves, over a period of time. Regardless of how you source the information, there are certain data sets you need. The potential opportunity in the market, how easy or hard it would be for your
business to work
in that market, and how successful you already are in the market.
3. Lack of adaptation of sales and marketing channels
A marketing channel is the people, organizations, and activities necessary to transfer the ownership of goods from the point of production to the point of consumption. From the distribution of goods to the
distribution of content,
channels differ from country to country. Facebook has a large presence in Indonesia, making it the ideal channel of distribution. However, e-commerce isn't particularly pervasive.
So your typical channels for Indonesia are an online distribution of content with an offline distribution of products. Each country in each continent needs a different channel approach. Take, for example, post-sales support. What is the point of having a robust email support channel if your target market prefers live chat?
4. No adaptation of product offerings
Your product that knocked the socks off everyone at home, may not achieve the same results in international markets.
Very often, businesses attempt to wing it. They launch the same product in varying markets and try to tweak it based the response.
At the end of the day, they're ignoring an entire subset of their customers.
Products fail to work for various reasons.
The product could be too complex for developing markets, you might have to launch with a trimmed-down version of your offerings.
Conversely, your product could be underdeveloped. You could take the time to add additional features.
Price parity is also a challenge that companies struggle to deal with.
You could try to undercut the competition, but ask yourself if it's necessary to cut your margins.
In a market with a relatively inflexible demand curve, you'd be better off fighting competitors in a feature market.