51.44%
Bot Deflection
Improved
48.56%
Agent Deflection Improved
50K+
Total Queries
Resolved
Headquarters
Cairo, Egypt
Use Cases
WhatsApp Business API FAQ Builder WhatsApp Outreach Instagram chatbot Facebook Chatbot Website Chatbot Conversational Commerce Solution
The growing demand for home appliances eCommerce has tenfold in developing nations. From 2022 to 2028, the global e-commerce household appliances market is expected to grow at a compound annual growth rate (CAGR) of 4.8%. But with it, comes its challenges of meeting the customer demand for faster query resolution and easier access to buy products, among others.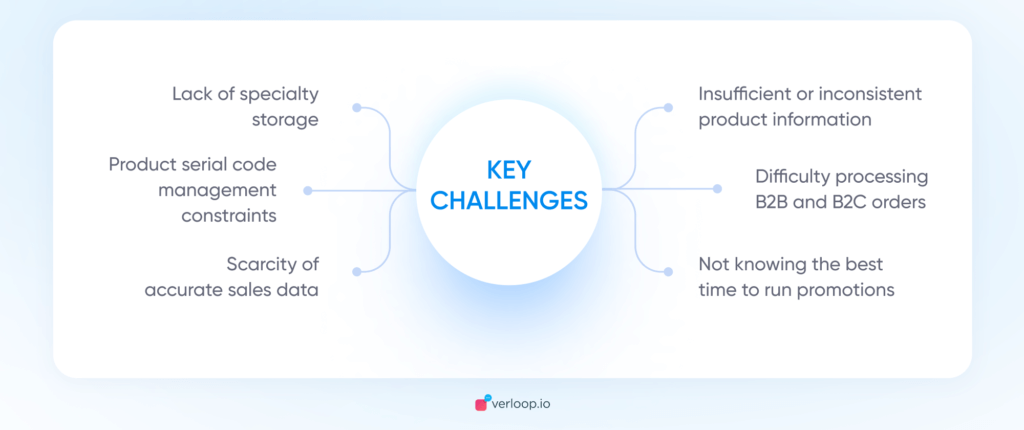 About Cairocart
The parent company Cairo Cart operates CairoCart.com, an integrated electronics store based in Egypt. Sherif Ashraf and Ayman Magdy found it in 2015. In addition to providing its customers with a unique shopping experience, CairoCart strives to provide them with a hassle-free shopping experience along with helping their clients with query resolution for products.
Challenges faced by CairoCart
Delayed Query Resolution
With the high influx of queries flying in customer support, Cairocart struggled to answer them promptly, which led to many customers reporting poor response rates and late replies. It also impacted Cairocart's sales funnel and targets.
Lack of Omnichannel Support Automation
Another challenge that CairoCart faced was that even though they have an omnichannel support system, they had to assign agents for different channels. Agents had to manually check all the incoming queries and direct them to the correct department, which further delayed the time to respond to a waiting customer– impacting their CSAT.
Multiple Unread Messages
Even after assigning agents on different channels, the bulk of the incoming messages kept increasing, and many queries were going unanswered, leading to an increase in customer churn rate.
No Customer Support Monitoring
The customer support system responses and the process as a whole was going unmonitored, because of a lack of an agent monitoring system.
Our Solution – Verloop.io revamps the customer support for Cairocart
Verloop.io Conversational AI experts ran a deep analysis to understand the areas where the Verloop.io solution could help. The main area that Cairocart needed support was in automating:
Sales queries
Tracking queries
Post the analysis, we deployed our solution across all their digital channels to automate their FAQs, and agent routing and consolidate the live agent dashboard in October.
The channels Verloop.io deployed the solution:
Website
Facebook
Instagram
WhatsApp
The bot assesses all incoming queries through all channels to resolve any FAQs and transfer complicated questions to the correct department.
Result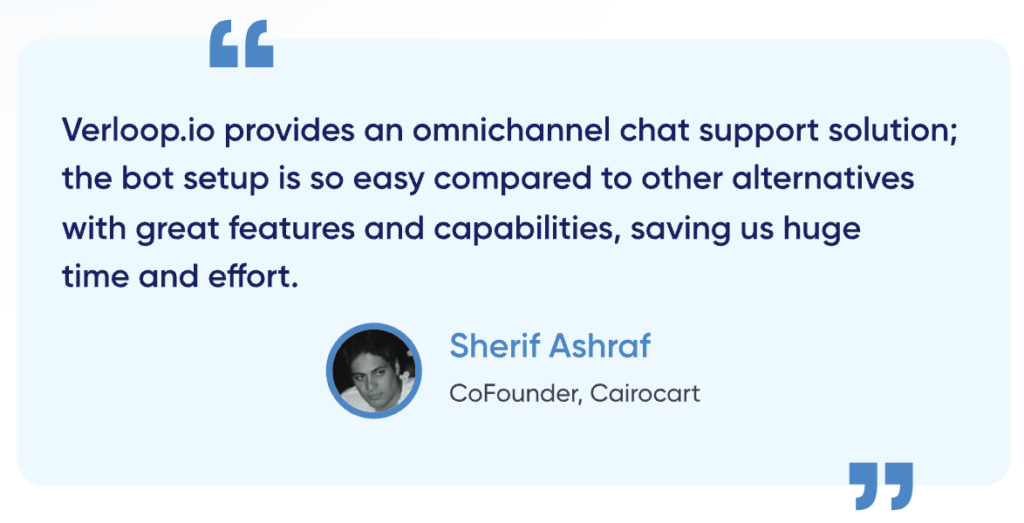 Since CairoCart has adopted Verloop.io to automate its customer support solution, the bot has resolved more than 50K incoming queries. Out of these incoming queries, more than 20K queries were resolved by the bot without the need for human intervention.
Improved Customer Satisfaction
Post-deployment, the bot was able to resolve most of the queries coming in itself and transfer only the complicated queries to the agents, which improved the average response time as well as CSAT for Cairocart.
Consolidated Live Agent Dashboard
Agents do not have to switch between channels anymore to check for incoming queries; now they just check Verloop.io's Live agent dashboard to track all omnichannel incoming queries.
This also helped Cairocart in agent performance tracking.
No Unread Messages
With all incoming queries being answered by either the bot or transferred to the corresponding agent, no chats of customers are left unanswered. It has helped improve Cairocart's NPS score and further aided them in meeting their sales targets.