3 Mins
WhatsApp's business chatbots are all the rage.
Using WhatsApp, companies have seen some incredible results. There are firms that have reduced their sales cycles from days to minutes. Some have cut support TAT and ticket volumes by up to 40%. They've improved customer engagement efficiency by 400%(!).
So why do companies NEED a WhatsApp Business Chatbot? Let's start off with the headlines.
About WhatsApp.
Largest messaging platform in the world
WhatsApp is the world's most popular messaging platform. Over 1.6 billion active customers talk to their friends and family every day. Over 1 million customers join the platform every day.
Suggested Reading: Chatbots For WhatsApp: A Beginners Guide
Companies follow customers on to platforms – and there's arguably none bigger today than WhatsApp.
Most downloaded App
WhatsApp's popularity expands beyond age, gender, income level or location. This is evidenced by its standing on various app stores across geographics.
Interestingly, WhatsApp has over 5 billion downloads on Android alone. On iOS, WhatsApp reigns supreme too. With its tagline of "Simple. Reliable. Secure.", WhatsApp is rated #1 in Social Networking on Apple's App Market.
Time and engagement
The average WhatsApp customer spends over 195 minutes on the app. That's close to three hours that customers spend chatting with their loved ones. Users check the app over 23 times a day – more than enough to establish brand visibility.
Also, customers make over 100 million voice calls and 55 million video calls daily on WhatsApp. That's on top of 65 billion daily text messages.
Functionality
Secure
WhatsApp's end-to-end encryption makes it one of the most secure platforms in the world.
WhatsApp end-to-end encryption ensures only you and the person you're communicating with can read what's sent, and nobody in between, not even WhatsApp.
Thus, making WhatsApp the ideal platform to send messages that contain sensitive information. OTP's, transactional updates, follow-ups can all be sent using WhatsApp.
Ease of use
WhatsApp is famed for having one of the most intuitive and simplistic interfaces around. Hence, ensuring that all customers can use the platform to its fullest – without necessarily having to be technologically adept.
This makes for easy onboarding and improves user stickiness. So when companies use WhatsApp Business Chatbots for customer support or lead generation, their customers enjoy the same CX that they know and love.
Media rich
Beyond WhatsApp's ease and portability, its media richness makes it a great platform for companies to interact with customers.
Unlike email or phone support, WhatsApp allows brands to send photos, videos, gifs, voice recordings, and documents.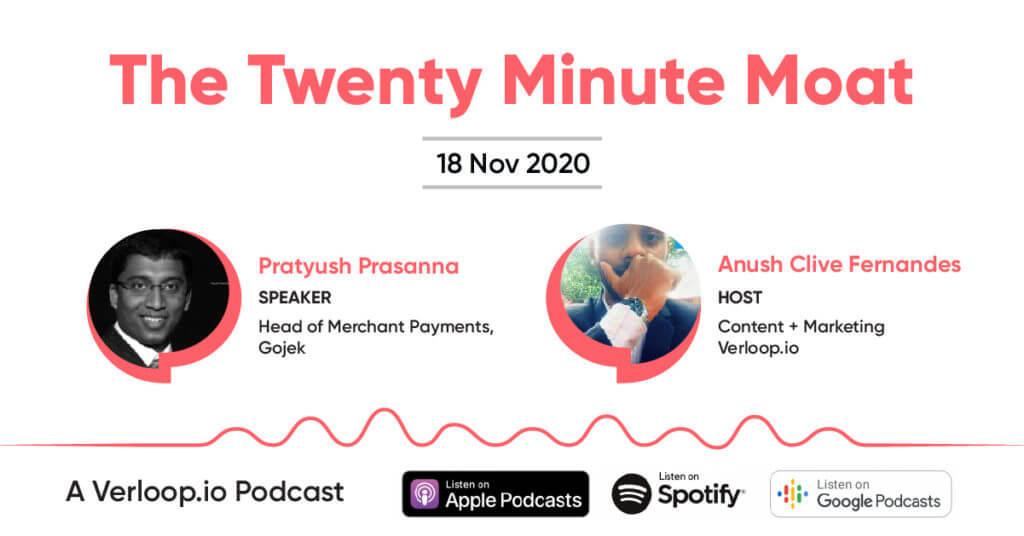 Business benefits
Omnipresence = sticky brands
Customers that enjoy hurdle-free support experiences are more likely to purchase from the company again.
Companies need to be where customers are, whenever customers need them. With its 24/7 automation, a chatbot covers the "when". And with its incredible market penetration, WhatsApp allows you to optimize for the "where".
WhatsApp ensures that your brand and company are never more than a click away. Your products are easy to reach and your services convenient to avail.
Easily automatable
A Chatbot allows companies to automate a large swathe of your customer conversations. From generating and qualifying leads – to – automating FAQ's and reducing support tickets, WhatsApp Business chatbots can do it all.
But that's just the beginning – Verloop allows companies to automate even more. Transpose data from your chatbot to a CRM/OMS system of your choice automatically. Use webhooks to pull data from your systems to seamlessly provide your customers with the necessary information.
Suggested Reading: Customer Support Automation and Its Importance
Great metrics
WhatsApp is one of the most efficient marketing channels in the world. Because of its ease and simplicity, WhatsApp sees results that leave its rivals in the dust.
Additionally, the best chatbot for WhatsApp sees delivery rates of 100%, read rates of 95% and over 3x the conversion of other channels. This ensures that your brand's digital assets engages all its intended recipients.
Human intervention
The problem with the unmanned channels/tools brands use is that human intervention never comes quickly enough. An email thread needs hours to rope the right department/agent in.
But, with a WhatsApp Business Chatbot, however, humans can seamlessly and instantaneously pick up chats from the bot. This empowers agents to deliver excellent customer service, without having to work through thousands of monotonous chats.
Suggested Reading: How to create WhatsApp Business Account
Further Reading: WhatsApp Chatbot for: