5 Mins
We have an updated version of this blog! Here's the 2021 guide: WhatsApp Bot – A Guide for 2021.
To WhatsApp, India is a huge market. However, for India, WhatsApp is a huge platform. A WhatsApp Bot brings these two parties together in perfect harmony.
India is WhatsApp's most important market. On the other hand, WhatsApp has an estimated 300 million monthly active users in India.
Nearly 1 in every 5 WhatsApp users is from India. No other country even comes close compared to WhatsApp chatbot India.
But flip the script and you'll find that WhatsApp's market penetration for India is unimpressive. Only 28% of Indians use WhatsApp, ranking it 9th for the metric. Compare this to countries like Germany (65%) and Malaysia (68%), and WhatsApp's potential for continued success in India is limitless.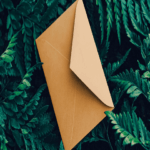 Indians love WhatsApp. Nearly 95% of all Android devices in India have WhatsApp installed. Socioeconomic trends would suggest similar numbers for iOs and Apple devices.
And although most WhatsApp's users come from urban areas, rural areas have recorded an increasing share of the app's adoption. This spread is also true across income groups.
Indians, young and old, poor and rich, urban and rural; all use WhatsApp.
Suggested Reading: WhatsApp Business Policy Change: All You Need to Know
Companies follow customers onto platforms
Businesses respond to this loyalty. 80% of small businesses in India are already using the platform to connect with their customers and expand their business.
For WhatsApp, India is the petri dish to the developed world.
The company uses India to beta its most important launches and experiments. WhatsApp Pay, the peer-to-peer UPI powered money transfer feature is an India-only launch.
Pending regulatory approvals, the company will open up its framework to over 300 million customers. This user base will make WhatsApp a bigger payment interface than market leaders PayTM, Google Pay and PhonePe.
Once you've allowed customers to start transacting, the next logical step is to give them someone to transact with.
Enter – A WhatsApp Bot.
We'll ask and answer three questions in this post.
What is a WhatsApp bot?
Why do I need a WhatsApp bot?
How can I build a WhatsApp bot?
Let's start with the first question.
What is a WhatsApp bot?
Bots are a colloquial shorthand used to describe Chatbots.
Chatbots are pieces of software used to replicate human conversation. Chatbots can range from Google Homes' to automated text bots that you (usually) find at the bottom of websites. We'll focus on the latter for now.
These chatbots can be replicated beyond just websites, to Apps, Facebook pages and WhatsApp chats. But regardless of where you interact with one, the backend functionality of a chatbot remains largely the same.
Why does my business need a WhatsApp chatbot?
Chatbots are great at two primary customer interaction roles – lead generation and customer support automation. Like all successful automation efforts, customer service chatbots can reduce costs, but the improvements they make in customer experience are far more impactful.
Chatbots work great on websites and in apps.
Medical TPA provider MediBuddy moved from a 250+ customer support team to just 20 service representatives – and their customers rated their satisfaction (over 85%) after chats on par with responses from human agents in just two months of use.
WhatsApp, however, is a much more effective medium.
For anecdotal evidence, think about how many unread emails you have in your inbox. Now compare that with the number of unread chats you have in WhatsApp.
It's this disparity in customer behavior that drives 95% open rates and 100% deliverability on WhatsApp. Marketing communication sent through WhatsApp sees 3x the conversions than on other channels.
Chatbots are the most effective tools in time-sensitive customer interactions, like conflict-resolution and lead qualification. When customers visit a website looking to make a purchase, time is of the essence. Queries during this period of purchase consideration must be resolved in a manner that is both easy and timely.
Indian Health Insurance provider Apollo Munich saw a 900% increase in the number of policies sold post implementing a chatbot on their website. They achieved this by training the bot to respond to last-minute sales queries their customers had; information that allowed customers to make better purchase decisions.
How can I build a WhatsApp bot?
At the e-commerce fashion store Nykaa, chatbots were able to automate over 1.6 million conversations, allowing 99.7% of all conversations to be tended to in 30 seconds. Just as emails made for faster response rates and better query closure rates than postcards, a well-designed chatbot can boost customer satisfaction beyond existing systems.
WhatsApp's Business API's are not open to the public. And unless you're a large multinational firm or an enterprise-scale company, they're not likely to give you access.
WhatsApp rolls out its plan to monetize the platform, it's treading carefully so as to not irk its existing customer base. WhatsApp is doing this by preventing any potential for abuse by allowing only a handful of verified companies and vendors onto their platform.
The only way to build a WhatsApp bot is to use a verified WhatsApp API provider.
---
Verloop allows you to seamlessly create and automate chatbots for WhatsApp from a single platform. This means that you can develop, build and deploy your own WhatsApp Chatbot in a fraction of the time that you could with other third-party services.
Verloop is also one of the only providers that offer deep integration. Verloop can power chatbots on websites, apps, and Facebook pages – and give you access to all your chats from a single interface.
Step-by-step breakdown
Introduction
Initially, the first step is to reach out to a company that can build a chatbot for you. To reach out to Verloop, simply hit the chat icon at the bottom right of the screen.

Other companies have long forms you have to fill, you can find a template here.
Key Information
The next step is to ensure you're the right fit. To that end, businesses are asked several questions to gauge API qualification.

Questions include – Name, Company Name, Company URL, Location, Email ID and Use Case. Use cases can be segmented into Customer Service, Marketing and Sales.
Application processing
Verloop guides you through possible use-cases, assists you with compliance, and provides, proofreads and develops acceptable templates for your business.
This way, we ensure that you not only have WhatsApp API's but also that you continue to keep them.
Your WhatsApp bot is yours.
Once you have a framework, it's just a matter of plugging it into your system.

The ease of this depends on the provider you choose. Verloop is an all-in-one solutions stack for developing the best chatbot for WhatsApp. We can integrate your CRM for WhatsApp queries, encrypt and decrypt messages and give you a single dashboard.