20 Mins
back to main menu
11 Industries Leveraging The Power Of Chatbot Applications To Grow Their Business!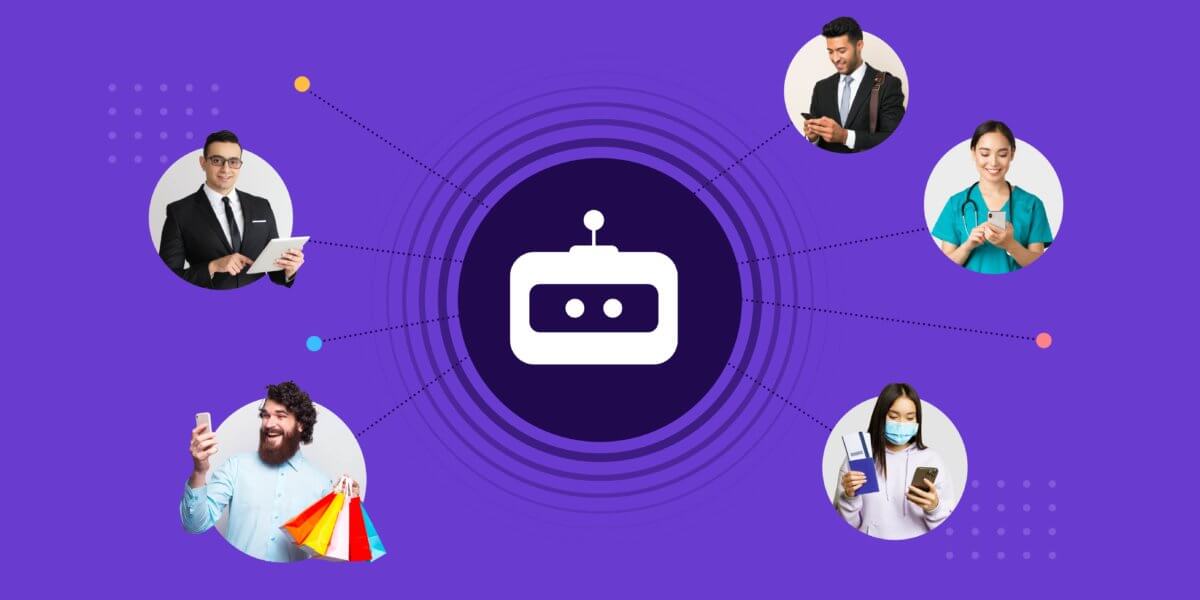 back to main menu
11 Industries Leveraging The Power Of Chatbot Applications To Grow Their Business!
Chatbots applications for industries have been the technological talk of the town. Over the past few years, customers and companies collectively jumped on board with the revolution.
For customers, chatbots mean faster replies, better customer service, easier sales flow, and a more personal connection with the companies they purchase from.
For industries using chatbots, it aids in lowering support costs, increasing conversion rates, boosting customer loyalty, accelerating sales cycles and generating more leads.

Chatbot Applications: Industry-wise report
We've seen a lot of different industries using chatbots for different use-cases. So we've decided to identify the top ten industrial adopters of chatbots applications. And use-cases of companies that use chatbots. There are also customized chatbots for different industries.
1. Chatbot Applications for E-commerce Industry
Understanding how chatbot applications in business are used in the e-commerce industry. It helps to understand some of the challenges the industry faces.
The eCommerce industry worldwide has been booming. In 2017, retail eCommerce sales worldwide amounted to $2.3 trillion dollars. And e-retail revenues are projected to double to $ 7.39 trillion dollars by 2025.
With this near-exponential growth, traditional means of customer support and sales tools like phone calls, emails, and social media have collapsed because of the sheer scale of the problem. Chances are, if you've been using just those three for your e-commerce platform, you've been struggling too.
There simply aren't enough support representatives or salesmen to go around. Take, for example, India. In India, the number of internet users is expected to increase from 481 million as of December 2017 to 1.134 billion by 2025. India's eCommerce market is predicted to jump from $21.9 billion in 2018 to $200 billion by 2027.
Fully human support and sales systems simply can't be used in companies who aim to succeed, at scale or otherwise. We've worked with various e-commerce companies, from $450 million behemoths to Shopify startups. All have seen various benefits from using a chatbot for their platforms.
Conversational commerce chatbots can help e-commerce industries make more money, save time, shorten sales cycles, boost conversion, and aid in cross-platform performance. Chatbots are also language agnostic and can cater to a truly international audience.
2. Medicine Industry
Doctors have a hard job as it stands. The absolute focus and attention to detail that is medical profession demands take a toll on doctors, nurses and employees of the medical industry alike.
In fact, research has shown that: administrative work consumes one-sixth of the average physicians' working hours. Taking away time and energy on more important responsibilities while reducing overall career satisfaction.
Take, for example, the simple task of scheduling appointments. What would usually involve forms, misinformation and manual entry into computers by staff can easily be automated using Chatbots.
Applications of Chatbots can also help in synergizing front office healthcare; patients can pre-emptively provide information to the bot. This information that their bedside nurses or doctors will use to reduce unnecessary readmissions or organize post-discharge follow-ups. Bots can streamline admissions, discharge, and transfer requests, schedule patient consultation requests and send and receive referrals.
And while it may seem impossible to integrate information sources, chatbots can create a single system of records. Transferring data from legacy systems to new databases saves the systems time and money.
Alerts are an intrinsic function of a Medical industry chatbot too. They can signal hospital staff if patients need assistance. And even inform care teams of urgent changes in a patient's status or an emergency, all from the palm of their hand.
There are different functionalities for Chatbots in the Medical industry:
a. Facilitate collaboration between peer systems.
b. Update records with the patient's medical history.
c. Send alerts and notifications for prescription refills.
d. Provide correct information about a disease and/or availability of facilities in a hospital.
It can even save thousands of working hours a year for hospitals and doctors by taking the burden of doctors and making hospitals easier for customers.
3. Chatbot Applications for Human Resource
The Human Resources industry is one of the most essential internal factors in a company's long-term success. While hiring often takes centre stage, your HR team is responsible for a million other duties that directly influence your bottom line but aren't as visible. These could be responsibilities like legal compliance systems, audits, conflict resolution, policy creation, streamlining, training and leadership development.
Given their importance to the organization, you'd want your HR team to be as proactive and future-forward as possible. But this is often not the case.
However, research has found that between 40-50% of HR time is spent handling talent management and responding to internal queries and questions. This takes away from your team's time, time that could be better spent on planning, strategizing, recruiting and developing talent.
Your company probably attracts hundreds, if not thousands, of prospective candidates, and deservedly so. But as you scale up, the hours and energy spent on recruitment become increasingly unsustainable. With an HR chatbot, you can handle everything from interest generation and simple screening to tackling background checks and qualifying candidates.
Replicating your CEO's quick wit or your company's team spirit with a custom-made HR chatbot. This can interact with your potential employees and new recruits. Answer their questions while engaging employees through interactive feedback loops, pepper it with cute gifs. Accelerate team performance, and measure the impact of better learning through quizzes. Chatbots can help them complete paperwork, introduce their teammates and answer company questions even before the new hire joins the company.
With Verloop, you can use your HR chatbot to increase engagement, identify more accurate representations of employee performance, and identify opportunities to address problems at the moment—instead of one year from now.
4. Chatbot Applications for Travel Industry
As the world grows smaller and smaller, more people across the globe have taken up travelling. Today, travel and tourism companies probably see more international customers wanting to do business with them than ever before.
And this is good news; for the first eight hours.
Because one of the problems with running a travel business catering to customers from around the globe is that you work local business hours. On the other hand, your customers are global citizens who will visit your website at any hour they'd like. So if you only talk to your customers for 1/3rd of your day, you're losing 2/3rds of your leads.
You could circumvent this by plastering your website with forms, but even then, you're probably losing between 70%-90% of all your potential sales. Using forms as your primary generator of leads comes with its downsides. A "contact us" submission portal feels like a survey that you're forcing your customer to fill for a product they've never tried. This shows how customers treat forms, as the average fill rate for contact forms is only 1%.
Suggested Reading: The Need for a WhatsApp Chatbot for Travel – With Top 7 Use-Cases
However, a chatbot for the travel industry allows you to field questions and generate leads around the clock. Additionally, bots don't take days off, don't have bad days, or compromise customer service. So you can wake up every morning to piping hot sales while you slept.
Another problem arises in an efficient handoff of important travel information between company and customer.
Information such as but not limited to, choosing a trip, travelling in a group, room types, food drink and dietary requirements, trip notes, travel insurance, visa information, safety, and medical information, backpacking list, accommodation, transport, money matters, climate, and seasonal information.
Travel chatbots can collect this information from your customers and sync it with your CRM in real-time. This way, you don't lose out on data and can further use it for personalisation next time this customer shows up.
5. Chatbot Applications for Real Estate
Real Estate Industry – the world over is booming.
From downtown L.A. to the suburbs of South India, we're seeing the real estate market growing in shape and size. This confidence has been fueled by globally low-interest rates, improving job markets worldwide, rising consumer confidence and growing interest from foreign buyers.
The average cost of missing a customer in real estate is far higher than the average cost in e-commerce, so every lead you let go represents a sizeable chunk of lost revenue.
Hundreds, if not thousands, of these potential leads come to visit your website and sift through your offerings every week. They're greeted with a barrage of information about how you're the best in your industry and how many customers you have.
But is that what they're really there for?
They're there to ask questions and get answers. They want to know more about that house, what the neighbourhood is like and where the nearest school is. But because they're on a computer miles away, one of two things will happen.
They will spend the next half an hour scouring your website to get that answer. (unlikely)
They won't get their answer and leave. (likely)
And when customers in your target market are left untouched, they eventually go to one of your competitors. Most times, to the one that answered their question quicker.
With a real estate chatbot, companies can engage with customers, answer their queries, schedule site visits, share and collect documents, verify these documents and also remind them of EMIs or upcoming schedules.
This improves customer experience, which in turn leads to customer loyalty and more customers.
6. Banking Industry
The increased complexity and sophistication of technology have allowed customers to engage in fiscal behaviour that was impossible ten years ago. From the palm of one hand, customers can transfer funds, exchange details, authenticate and conduct transactions, with a cup of coffee in the other. It almost seems like the only reason you'd have to go to your bank nowadays physically is if you wanted to talk to your bank teller. And with the rise of chatbots, more institutions seem to be gaining that conversational edge.
Financial institutions can be there with a banking chatbot whenever their customers need them, regardless of time or location. A chatbot is available 24/7, and with a 99% uptime, there's no need only to work bankers hours anymore.
Chatbot training is to serve any purpose expected by a consumer. Customers can have an on-demand personal banker, wealth manager, loan service agent or ATM locator at their fingertips. Chatbots make banking as easy as sending a text, instantly responding to queries from mundane requests to complicated tasks — whether it's on a mobile app, website, or Facebook page.
Scope of Chatbots in Banking Industry
Chatbots for Banking is also the pinnacle of data-driven insights, something that is particularly important in the banking industry. With chatbots, companies can make data-driven decisions, aiding in sales, marketing, trends and product launches based on the trove of data that the bots provide. This means increased customer loyalty, better resource allocation and higher growth using conversational analytics. Bots and bot analytics help reduce this burn time on operations and can deliver key information and metrics faster, allowing your company to focus more on planning for the future instead of simply reacting to the present.
One of the major deterrents for the adoption of new technology in the banking industry is compliance and security. Chatbots allow you to build security protocols from the ground up. Depending on your choice of a vendor, you can integrate 2-factor authentication and authorization tools, isolation of data stores and sensitive backends, aggressive use of firewalls and network isolation in its infrastructure, anonymized token integration, and 24/7 built-in monitoring. Additionally, all of the chatbots backend communications are encrypted to protect our customers' personally identifiable information and meet regulations.
7. Chatbot Applications for Hospitality
Much like the travel and tourism industry, hospitality has seen a major uptick over the past few decades. Globally low unemployment rates have allowed individuals with disposable income to be able to afford the luxuries of travel and free time. And with inexpensive, better-connected flights combined with cheaper accommodation, they've been spending that time away from home.
Take employees of the hospitality industry success as the marker: In the fourth quarter of 2017, full-time job holders in the hospitality industry experienced wage growth of 4.7 per cent, according to the WVR. Additionally, full-time employees who switched jobs within the hospitality industry saw a 6.3 per cent increase in wages — more than any other industry wage growth for people who switched jobs.
So how can chatbots help the hospitality and hotel industries?
For starters, it helps to understand that a chatbot effectively is a cloud-based digital concierge. And while low-level chatbots can reduce time spent on generic FAQs, and automate repetitive behaviour, the bots of today and tomorrow can provide insights and information both to customers and companies in real-time by analyzing data; both structured and unstructured. This allows them to perform multiple tasks on their own, such as scheduling of meeting rooms, booking of cabs, and auto ordering of items based on voice and text commands.
This can allow customers to book and reserve rooms, with a payment gateway built-in. Chatbots can also act as virtual concierges, providing information about local bars and restaurants. Cross-sell to your customers by promoting services like spas, massages and room service. Chatbots can also provide customers with inbuilt review models that can boost your social scores (positive reviews on Google and Facebook).
Chatbots in Hotel Industry:
One of the most emerging applications within this sector is that of Roombre' wherein they use automation to manage your accommodation and budget. It's a fairly simple way to book your accommodation with ease without charging you any additional fees.
They also have an interesting concept of "pay as you go", where if your bookings are less than 50 per month, then you don't have to pay any additional fees, Roombre's service becomes free of cost. If it exceeds that number, then you have to pay a very trivial amount.
Conveniently, you can use Roombre' in whichever language that you'd prefer to communicate in. If you prefer to use Spanish while communicating and the hotel manager is only comfortable with English, you will still be able to continue your conversation. It gets translated on time, ensuring that there's no language barrier. As they rightfully claim, Roombre' speaks your language!
All of this is done 24/7, 365 of course, making sure that your customers are always cared for. In international economies, it's important to remember that your customers speak different languages. And while your staff could be trained to speak multiple languages, they don't cover the length and breadth of the world lexicons. Such language barriers can open up the door for miscommunication and mistakes. Even integrations as simple as Google Translate or iTranslate can provide the complete spectrum of your services in the language of their choosing.
8. Foodtech Industries
Food Tech is one of the most challenging industries in the world. As one of the fastest-moving SKUs with incredibly short shelf lives and high stakes support, the industry needs technology that can help it scale.
The Food Tech ecosystem has seen a sharp rise in online users. Combined with the lockdown, we have seen a massive increase in the demand for food delivery services last year.
Because of this, investors have poured billions into the Indian Food Tech ecosystem. $10.8 billion, to be specific. And this trust has only grown with time.
Delivery-focused startups such as BigBasket, Faasos, Zomato, Milkbasket, Swiggy and Freshmenu, etc., are the primary recipients of investor funding – receiving over 97% of investments over the past 4 years.
So what are the challenges that this industry faces? Well, there are two primary blockers.
1. Surge and dips in volume
Food Tech companies process thousands of orders in a day. With scale, this number doubles and triples quickly over several months. This puts a lot of load on the human agents.
2. Unequal distribution of tickets
Support tickets are not created equally in the Food Tech industry. There is a peak during meal hours, that's lunch and dinner. The peak is seen on a day-to-day basis as well as on a week-on-week and month-on-month basis. For example, companies like Swiggy or Zomato will get a majority of their orders around lunch or dinner. This means that while support teams are slammed in the afternoon or evening, they're left largely unworked otherwise.
What Food Tech companies need is a means of support that's –
more effective,
less income intensive,
more interactive,
easy to use,
easy to scale,
and automated.
Using a Food Tech chatbot allows you to tackle your customer's most repeated queries, immediately. Because it's automated, questions like "where is my order", "my order is delayed", "I received an incorrect product", "my payment didn't go through", etc. are answered with a first response time of only seconds.
With fewer queries taking up human time, your agents can focus on the complex queries that need their attention. This personalised touch improves customer satisfaction while bringing down turnaround time.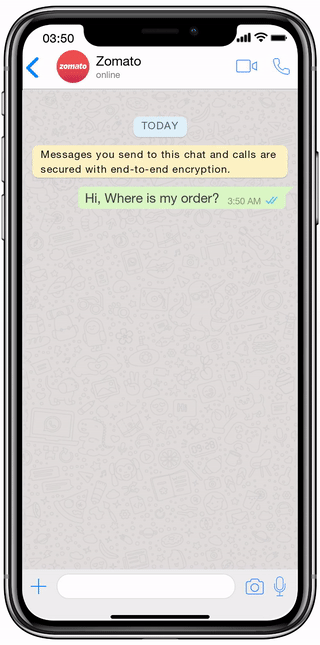 Chatbots for Food Tech can help it achieve –
Higher customer satisfaction and net promoter scores,
Lower ticket turnaround time,
Higher bot deflection and resolution,
Decrease in first response times,
Easier scaling for support,
Lower dependency on human agents.
9. Edtech Industries
EdTech was a promising industry before the pandemic forced all education to move online. HolonIQ expects a surge of $404 billion in valuation in this industry worldwide.
In India, the situation isn't very different. Last year alone, we've seen over $2.2 billion in investments in Edtech companies. In fact, the number of startups in this sector has gone up beyond 4500 and will see a steep increase in the future.
Artificial Intelligence in education is helping with personalisation and customisation, depending on the need. This will especially be useful as we are seeing a shift towards digital education, including in reputed institutions.
This brings upon an opportunity as well as a huge challenge for the market players to serve everyone right. As everyone is new to online education, there will be many support questions, from teachers, parents and students alike.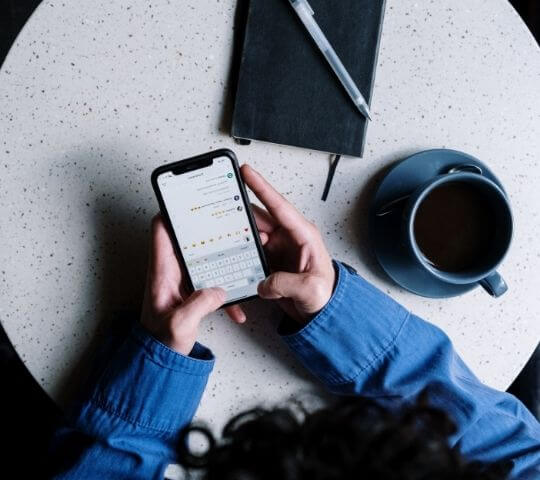 The questions can be on many different themes, like using the software optimally or education-related inquiries.
Another use case would be the replacement of notice boards. Sharing updates on upcoming events and results will be online too.
Chatbots are a natural saviour when one needs to introduce some automation to their business operations and services.
Chatbots for Edtech have many use-cases, such as helping in
1. Sharing and submitting application process
2. Supporting students and teachers by answering FAQs
3. Mass sharing of school and exam timetables
4. Making announcements & sharing notifications with parents
5. Informing students about extra-curricular & club activities
6. Streamlining signups, registrations & cancellations
7. Collecting feedback
8. Sharing learning materials with parents, students and teachers
9. Building communities
10. Logistics
Logistics is a difficult industry to crack. And that's exactly why a Chatbot for Logistics makes sense.
According to the India Brand Equity Foundation, in 2018, the cost of the logistics industry was 14.4% of India's GDP.
Customers are often disenfranchised by the industry. Issues related to discovery, tracking, transactions, routing and even safety of their products all tie into their lack of trust. Companies struggle with communication, above all else.
Logistics firms deliver millions of packages every day, necessitating thousands of often repetitive queries.
Notifications sent to inform customers, typically through emails and SMS often go unread, creating a cyclic loop of angry misinformation.
This is further worsened by such communication being static and one-sided. The downside of this becomes that customers and companies simply can't address the issues as they crop up.
Enter, Chatbots for Logistics.
Using a chatbot for Logistics has many benefits. For example, generating and qualifying leads on a conversational platform that sees 3x the conversion of traditional channels.
By virtue of the sheer scale of the number of orders delivered, logistics companies see hundreds of thousands of support tickets.
Handling this magnitude of queries requires large, and expensive human teams. And since these queries are often repetitive, they clog up support pipelines resulting in subpar customer experiences.
With a Chatbot for Logistics, you can automate up to 80% of support queries and reduce support-related costs, tickets and staff.
Suggested Reading: Customer Support Automation and Its Importance
Proactively sending customers notifications, alerts and reminders ensure they're well-informed about their orders. This reduces their dependency on customer support teams.
More importantly, a Chatbot for Logistics allows customers to reply to these messages. Users can reply to change addresses, postpone deliveries and provide specific drop instructions.
The net results of these use cases are
An increase in high-quality leads generated
Improvement in operational sales efficiency.
Increase in topline sales and revenue.
Increase in brand recall, NPS and humanization.
Better delivery, open and conversion rates.
Increase in Customer Lifetime Value.
Increase in NPS and CSAT scores.
Decrease in required support staff, tickets, and costs.
Increase in Customer Return Rate and CES.
Any logistics company will have an army of clients under them, which increases by a great amount every day. To service the needs of a plethora of clients it's much better to pass on a handful of activities onto the Chatbot for Logistics.
Chatbots are the best communication medium for any Logistics provider.
11. Automobile industry
As a high-investment industry, the automobile needs to keep pace with evolving technology to engage and convert users better. While automation has largely played a role in manufacturing automotive processes, there is a big opportunity for streamlining at the front end.
While conversational AI has become highly popular in cars with smart AI speakers, it is used to drive happier customer experiences. The modern consumer performs extensive research before committing to a purchase decision today. In fact, 92% of car buyers do so. They educate themselves about the car's features, specifications, brand perception, after-sales services, customer support and more.
This is when it becomes crucial for car dealers to put their best foot forward to ensure potential visitors online or offline, experience the best. A smart automobile chatbot can complement multiple functions, an otherwise manned teams are required to complete independently.
Advice based on personalised vehicle recommendations
Help locate the nearest dealer with GPS integration
Book test drives
Assist loan enquiry and process
Assess damages under/out of warranties
Schedule vehicle repairs
Book after-sales checkups
Send service reminders
For example, Škoda boosted its conversion rates by up to a whopping 400% by deploying a conversational AI chatbot "Lucy" to engage users in immersive interactions online. Škoda used Lucy to personalise customer interactions from the first touchpoint to the time the lead got handed over to a relevant dealership.
Conversational chatbots can build an integrated network between the brand, dealerships, and consumers to ensure customer experiences remain consistent and value-driven.
Bonus: Chatbots in B2B Industries
Much larger transactions – On average, the B2B market is near twice the size of a B2C market and transactions in the B2B space are in the thousands, millions, billions even. The global B2C market is $250 billion in value, while the global B2B market is $560 billion.
More difficult – Unlike when dealing with regular consumers, B2B sales deals with professionals who're trained to get the best possible deal. Buyers are experts, so B2B salespeople have to match up.
More stakeholders – Depending on what you're selling, a B2C product usually only has a single stakeholder involved in the transaction. In a B2B market, however, there are various stakeholders, like the marketing, sales, product team who're affected by what you're offering.
Increased purchase time – Given the difficulty of the sale, and the number of stakeholders involved, the average purchase time for a B2B transaction is much longer than that of a B2C sale.
Suggested Reading: The Ultimate Guide To Closing B2B Sales Leads
More value-sensitive – Unlike consumers, companies are far more quality and value-sensitive, and look for the product or service that best suits their needs.
Scope of Chatbots in B2B Industry
Buyers today want to buy, but they don't want to be sold to. This means salespeople have had to completely change their approach. The best pitches from the most successful sales reps today aren't pitches at all; they're consultations. Salespeople that listen for opportunities to help, teach and delight the buyer are those that complete sales and create loyal customers.
The average cost of missing a B2B lead is far higher than its B2C alternative. A B2B company, for example, identifies three major data points that are required to set up a meeting or demo with a prospective client who's on their website. These three data points are the clients' number, their email ID, and their name.
Using a conversational Sales platform, you can talk to, generate and qualify your leads 24/7, regardless of where they are, using metrics like what they're looking at on your site and how long they're there for.