12 Mins
Set up your WhatsApp commerce shop with WhatsApp Business and WhatsApp API – How to market, sell, and support your users.
Talks. Conversations. Chats. Chit-chats. We all enjoy them, don't we? WhatsApp is no stranger to giving the global diaspora a space to unite and thrive. How we naturally talk is the simplest way we have found to connect with each other. And today, something as simple as a "conversation" is turning out to be a watershed for online businesses. Unsurprisingly, WhatsApp works as a natural incubator. With more businesses online on the app, WhatsApp commerce is picking up pace.
Particularly in India, WhatsApp commerce is recording numbers. Every day, hundreds of Indian businesses sign up on the app to sell their products and support their customers on the same platform. This is phenomenon is not limited to one region, as WhatsApp seems to be the top chat app in the Middle East and Indonesia. Nykaa, an Indian beauty brand, enabled customer interactions through a WhatsApp eCommerce chatbot trained to answer user FAQs and increased its engagement by 2.2x!
WhatsApp has made online commerce pretty simple for everyone involved – the users who are virtually always on the app, and the businesses who can leverage this knowledge. In today's blog, we will unearth how WhatsApp is driving conversational commerce and how can you, as a business, use WhatsApp to level up your selling game.
What is Conversational Commerce with Whatsapp?
Conversational commerce refers to the way businesses sell to customers through natural conversations using AI tools like chatbots and voicebots on social networks like Instagram, Facebook, Viber and more. Similarly, on WhatsApp, there are primarily two ways to benefit from conversational commerce:
1. WhatsApp Business for Commerce
This free-to-use app lets you connect with your users and sell to them through live conversations. A WhatsApp Business account (WABA) can only be used by 4 people at a time. WhatsApp Business offers features like catalogs, quick replies and automated welcome/away notifications. The feature suite is limited and so suits small businesses the most.
2. WhatsApp Commerce API
The world of conversational commerce opens up with WhatsApp API as it's the only way you can avail and enjoy the power of complete conversational automation through WhatsApp chatbots. WhatsApp API comes with no front-end interface and is generally availed through a third-party WhatsApp Business Solution Provider (BSP). While businesses can also deploy the API on their own, it requires significant prior coding and developer knowledge.
WhatsApp Commerce is Enabling End-to-End Buyer Journeys
With WhatsApp, you can bring all your consumer touchpoints together in a solitary platform to ensure a comprehensive shopping experience. From the catalogs to browse products to proactive interaction to rope users back for repetitive purchases or even when they abandon carts – WhatsApp is unifying virtually every single POC in a singular, complete space.
More businesses every day are realising the value conversational commerce holds, which is why the future of WhatsApp is changing and accelerating to support more online ventures. Just recently, Meta launched WhatsApp cloud API, which allows businesses of any size or volume to use WhatsApp API to avail automation.
To enable conversational commerce on WhatsApp, you will need a WhatsApp Business account first. If you already have one, your next step will be to let your customers know that this channel is open for conversations.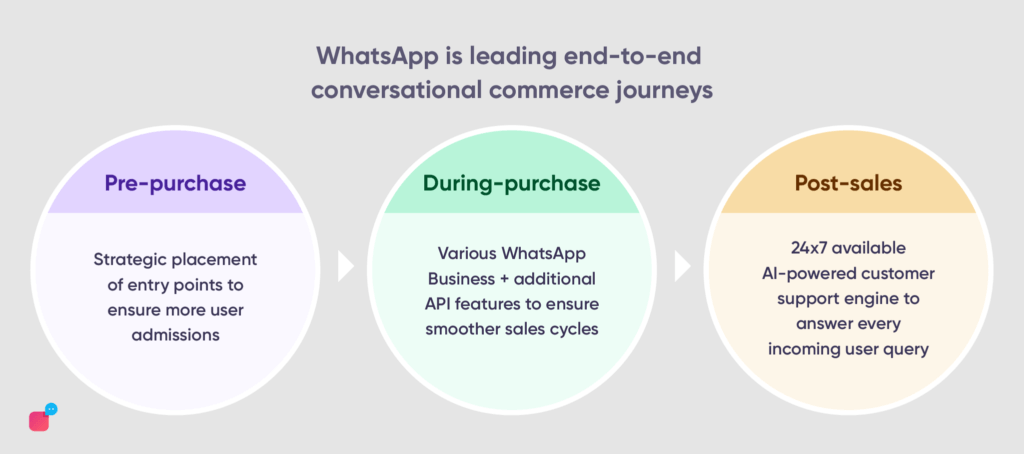 Pre-Purchase: Letting Your Customers Know You're Available
The entry point is how a customer can get in touch with your brand. The call to action and the phone number you see on the website or any social media platform are the touchpoints to let your user know that you are available to connect with them on their preferred channel like WhatsApp. However, choosing the right ones takes deliberation.
Specific questions to ask yourself while choosing ideal entry points would be:
What kind of customer behaviour do you want to promote? For example, if you want to encourage users to shop from you, a "Buy now" CTA would work.
Where should the entry points be placed? You'd ideally want to put them where you know your customers frequent the most.
Is your CTA persuasive? Why should the user start a conversation with you? Specify the motive.
Once the user lands on your WhatsApp business number, the second stage in the buyer journey begins. WhatsApp Business or API, both offer multiple features that propagate hassle-free shopping experiences on the app.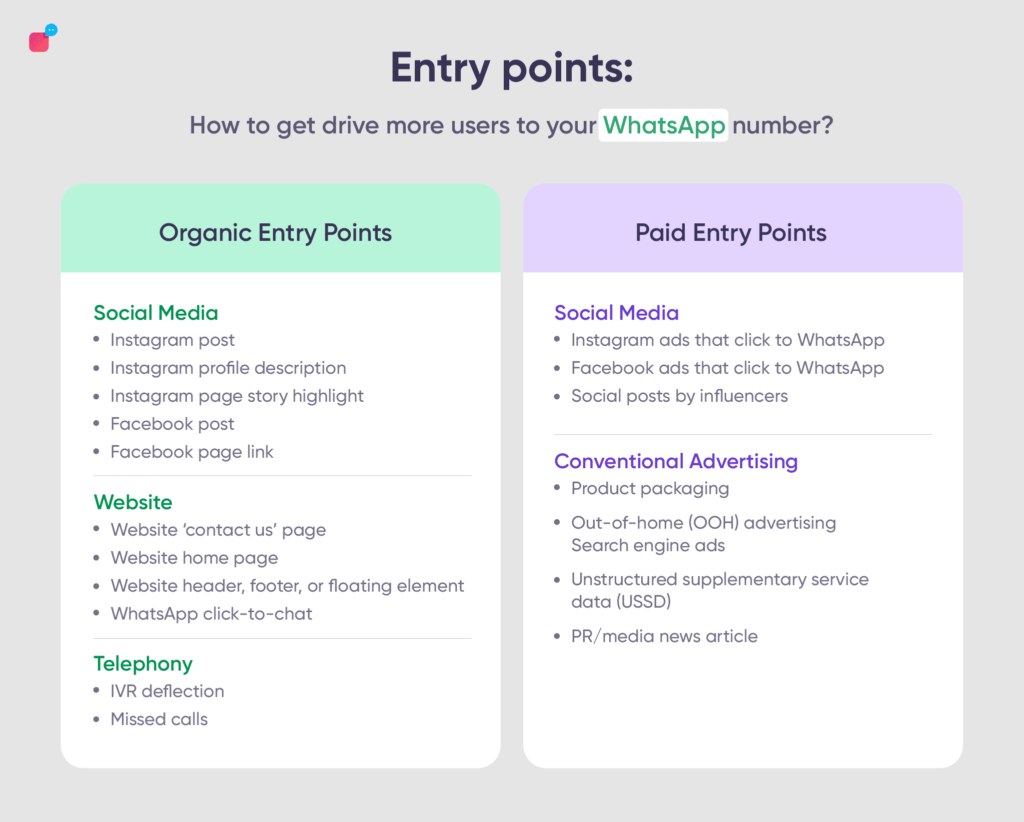 During Purchase: WhatsApp Commerce Through Natural Conversations
WhatsApp has paid special attention to making social commerce for users through various elements and features frictionless. Here is the list of WhatsApp Business features that allow businesses to make conversational commerce more accessible for users.
1. Business Profile
Create a business profile that includes valuable details for your clients, such as your location, business description, email ID, and website. WhatsApp Business API accounts assist brands in gaining user acceptance with an identifiable brand identity. A "Verified" WhatsApp business account lets your users know that you are an authentic business.
Steps to add info about your company: Move to the WhatsApp Business app and select Settings > Business Settings > Profile.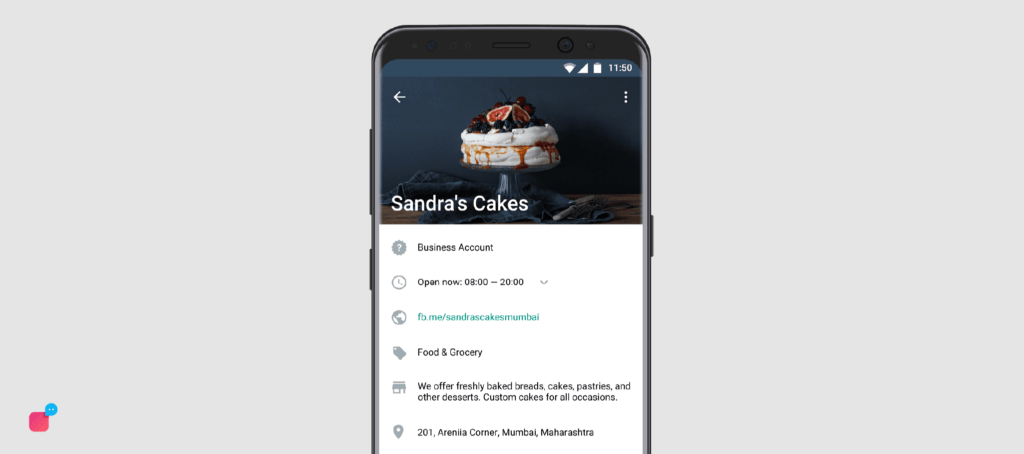 2. WhatsApp Business Directory
Great for regional businesses, the WhatsApp Business directory allows users to look up and browse various local shops and businesses. Much like our old and reliable Yellow Pages, businesses can get themselves listed on the directory if they meet certain criteria.
To apply, you have to click on More options > Business tools > Business directory > APPLY NOW. Currently available only in Brazil, but will soon be accessible to all.
These features ensure your users have a well-paved shopping experience with you the moment they land on your WhatsApp business account. Once the payment is done, how can you use WhatsApp to serve users after-sales?
3. Automatic Greeting/Away Message
WhatsApp Business app allows you to create a greeting text that users would see once they begin a conversation with your firm or after 14 days of inactivity. The welcome message greets your user with information about your business.
While it's customisable, ensure your welcome message details everything you'd want your first-time users to know. Similarly, you can also automate "away" messages which intimate users that they are trying to reach out to you post-business hours. It informs them of your availability. You can enable them by going to Settings > Business settings > Away message > "Activate away message".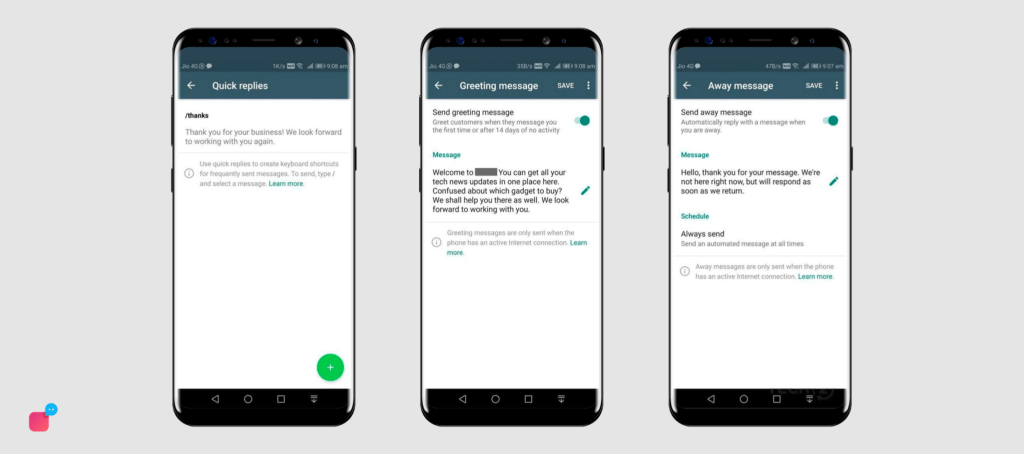 4. Contacts Labels
Companies can organise their contacts and tag them for convenient access, allowing you to group and manage them effortlessly.
To add a tag to a business contact, follow these steps: Here on the customer's chat window, press the menu icon > select a label, and save.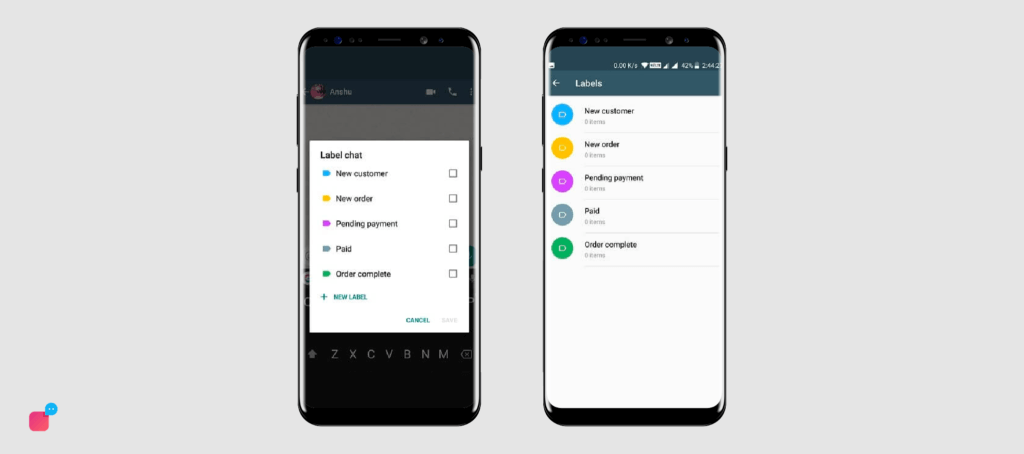 5. Message Stats
WhatsApp Business app provides essential tracking metrics such as the number of texts sent, delivered, and read. The metrics give you a basic idea of your business account's performance.
How to get statistics: Select Menu > Settings > Business Settings > Statistics.

6. Facebook Shops Integration
Facebook Shops is a platform that enables you to develop customised buying experiences for your companies and fully incorporate them over the Facebook app. You could link with prospective consumers and display your goods and services via your store on WhatsApp.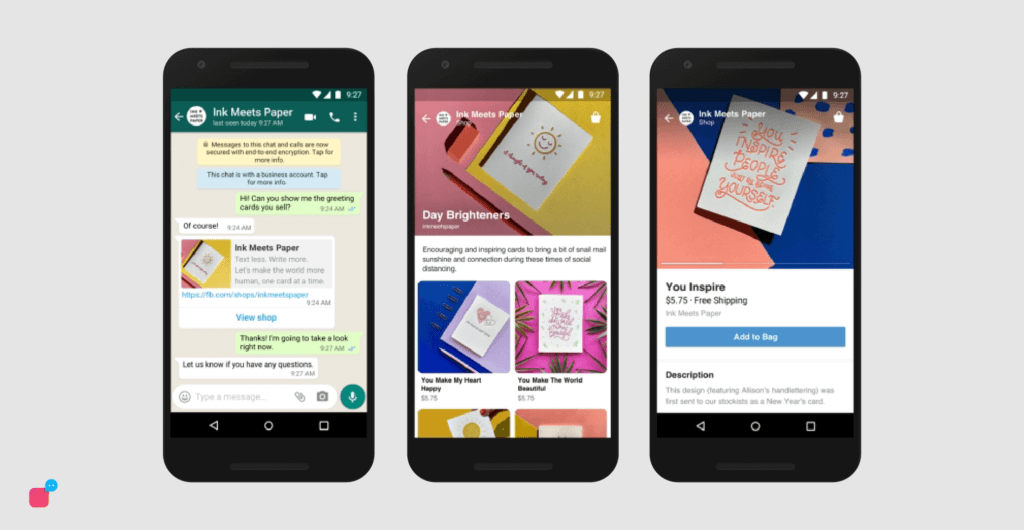 7. Catalogs and Collections
Catalogs help your business display its goods so that customers can conveniently search for products they are keen on and want to purchase. You can add details to every product in your catalogs, such as the cost, description, and item number.
WhatsApp also recently (Oct 2021) introduced "Collections" which businesses can use to group products with a common denominator under categories. Just like your website would have a "Summer Sale 2022" section on your eCommerce website, you can create similar product groups to ensure hassle-free browsing.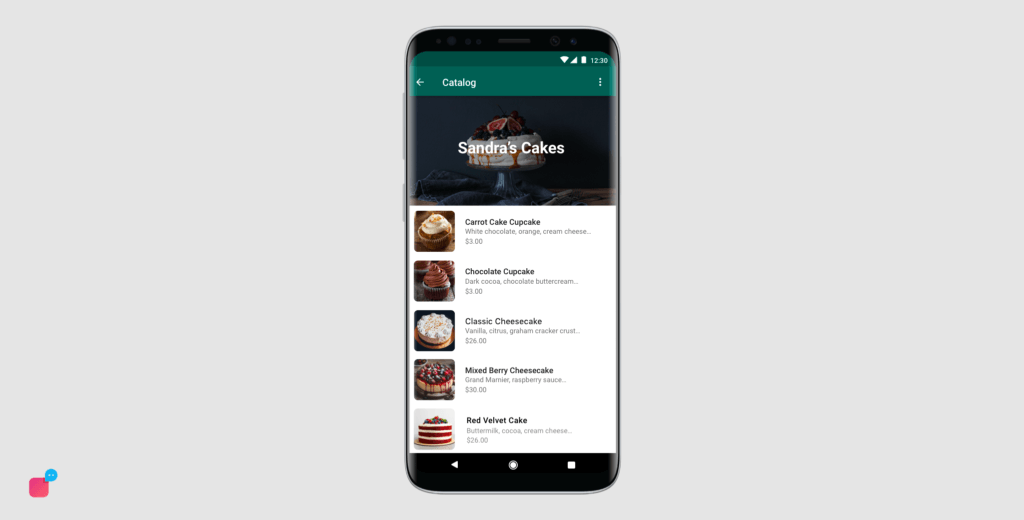 8. Interactive Messages
WhatsApp has made browsing even simpler for users on your WhatsApp API with interactive messages. Here are the types of interactive messages you can use:
1. List Messages
A list message shows a list of up to 10 products that your users can easily browse through.
2. Quick Replies
These are common messages that answer frequently asked questions. Users can choose to respond with quick reply buttons to avoid replying manually. There are usually up to 3 options.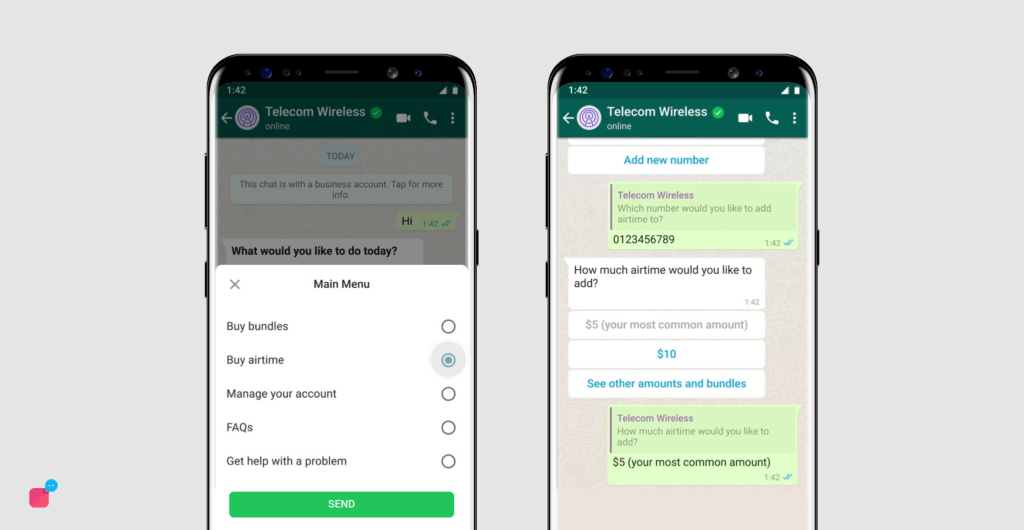 3. Single-Product Messages
A new WhatsApp API feature, single product messages help your users navigate to individual products from your inventory without the need to scavenge through the app.
4. Multi-Product Messages
These product messages allow businesses to display up to 30 relevant products for users to choose from.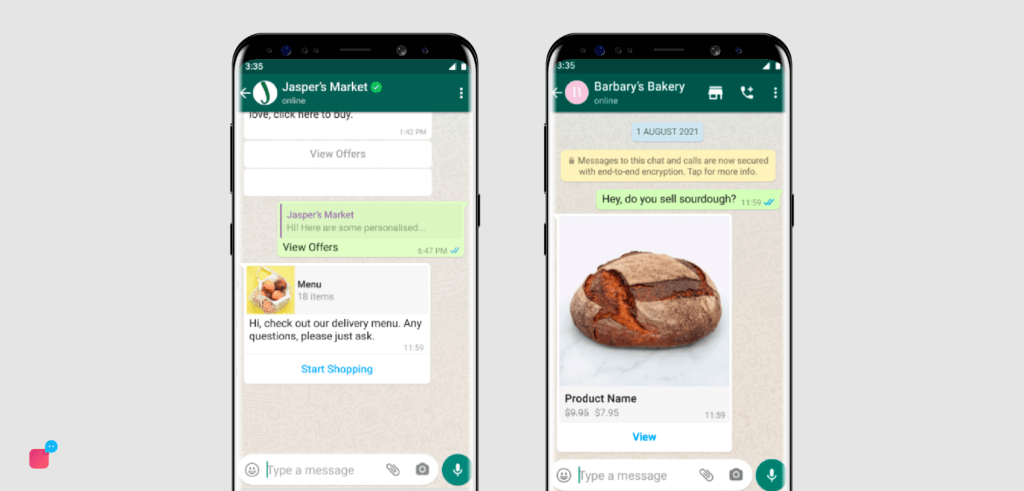 9. Whatsapp Payments
What's a shopping experience without seamless checkouts? WhatsApp also lets users pay for products on the same interface. WhatsApp payments, as provided by Facebook (now Meta), are available in the following nations:
– India;
– Brazil (for personal use only);
– United States (for some users).
Suggested reading: Benefits of using a Whatsapp business account.
WhatsApp Commerce for Post-Purchases
After-sales support is about ensuring your users are either:
Happy with your product
Attended in real-time to ensure they are happy with your service
Increasing repeat purchases and client retention requires agility and attention to detail. How intact is your customer support on WhatsApp to ensure both?
Here, your Whatsapp Chatbot can be your 24×7 support representative.
Most after-sales use cases like processing refunds, cancellations can be easily taken care of by your WhatsApp chatbot. Now, your users don't need to jump from one interface to another to ensure their requests are completed.
Your post-sales support chatbot can be primitive and provide answers to straightforward frequently asked user inquiries. While advanced AI uses NLP and machine learning to simulate human language and identify the intent, even behind complex inputs.
You can build a chatbot with WhatsApp API to help you respond to inquiries, perform polls, take feedback, or assist customers in rectifying problems they face after the purchase

WhatsApp API Offers A Myriad of Features to Enable Conversational Commerce
While the free WhatsApp Business app offers all the basic features a business can need to operate online, the WhatsApp API opens doors to new possibilities. Here's how the new API features can help you boost commerce through conversations on the app.
1. Templatised Messages
One of the biggest ways to ensure users continue transacting with your business is re-engaging them. When done right, retained customers bring in a lot more value than new ones do, and that's exactly what message templates let you do. Templatised messages are pre-approved message formats that ensure your communication is concise and valuable to the receiver. Here's what they are and how you can create them.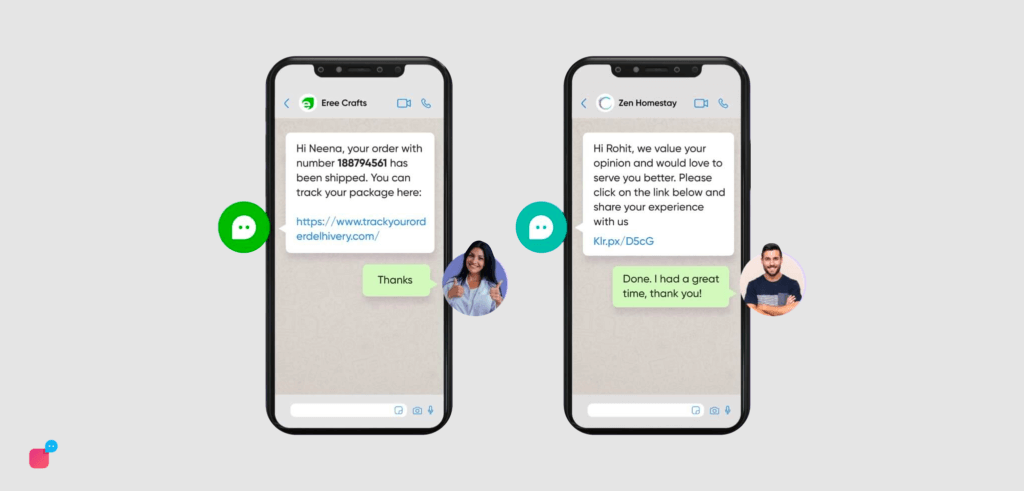 2. AI-powered FAQ Engine
Your users not only come back for help once they've bought from you, but they do when they are stuck somewhere in the middle of the process. For example, the user may come back requesting a refund status update or she may even approach you when facing difficulties with completing payment. A trained FAQ chatbot on WhatsApp reduces frequent drop-offs ensuring every common query received is just as easily resolved.
3. Integrations Made Simple
Businesses use several third-party tools that help them keep every function on track. Whether it's your CRM systems or your payment gateways – you should be able to access all your tools from one place and also make functionalities (for eg: payments on the go) available to users. This is where WhatsApp API makes commerce simple. You integrate your external tools to ensure you're delivering a highly personalised user experience.
4. Green Badge Verification
Know that green tick you see beside a business' name on WhatsApp? Not every business that represents itself on the app is a verified entity, but the ones with the "Verification badge" are. WhatsApp has an extensive verification process that involves background checking and credential verification. A "green badge" verified business ensures higher credibility and more user loyalty in the market.
5. Multi-Agent Access
With the WhatsApp Business app, you're limited to 4 simultaneous users per WABA. With WhatsApp API, this is no longer a problem as you can attend to multiple users at the same with multi-agent access. Now, your users don't need to wait in a queue to receive help, or worse yet, are not attended to at all. With a clear highway of timely resolved queries, you can scale conversational commerce with personalised attention to all users.
6. Conversational Commerce Boost with Multilingual AI
The more ground you cover, the more likely you are to successfully sell. And this becomes even more important when you are aiming at driving conversions through conversational commerce. A WhatsApp commerce bot trained on multiple language datasets ensures your target users, in specific geo, are treated no differently than your regular English-speaking crowd. Multilingual AI support helps you render shopping experiences that are more targeted, regionally inclusive, and lingually unambiguous.
7. Smart Routing to Ensure High CSATs
As a general rule of thumb while connecting with users is to not impede users to reach out to live agents when it's needed. Because let's accept it, while your WhatsApp API chatbot is trained to assist your users most of the time, there will be situations where routing the ticket to an available agent is in everyone's best interest. Based on the user's query, relevant context, and collected data, the AI can intelligently hand over the query to the best-qualified agent.
Conversational Commerce with WhatsApp: WhatsApp Marketing
WhatsApp lets businesses host themselves on the platform – but NOT at the cost of user experience. While they were not allowed to send any promotional content earlier, WhatsApp has considerably become lenient with its policies.
This means businesses can now intimate users with personalised product suggestions, relevant offers, newsletters, and other non-junk marketing content.
The more you customise and personalise your customers' experiences, the less inclined they are to report spam and the more expected they are to continue engaging with your brand.
Verloop.io has a proprietary Outreach feature, which allows you to simplify your messages as prompt and effective campaigns to build high engagement with your users.
With the help of Verloop.io's Outreach tool, businesses can actively engage their users and bring them back. Using personalised messaging, you can launch campaigns, send reminders and alerts, and cross-sell goods.
See real-life action: Quipper, an Indonesian ed-tech brand, used Verloop.io's Outreach feature to personalise its campaigns for every individual user.
WhatsApp is Leading the New Wave of Conversational Commerce
WhatsApp is quickly becoming a powerhouse for many large and small businesses, creating conversational journeys that start AND end at the same place. Today, WhatsApp chatbots are becoming an essential component of any company's digital transformation initiatives.
Verloop.io is reshaping businesses by leveraging the full potential of the WhatsApp Business API with a solid off-the-shelf feature suite that helps them manage every aspect of their businesses. Want to have a quick look at how? Schedule a demo with us today.