5 Mins
Many businesses have adopted mobile chatbots for customer service to improve their customer experience. As we probably know, human-to-AI interactions for customer services are evolving and maturing to a more natural language flow.
Within the coming ten years, chatbots will become proficient enough to hold natural, human-like conversations while taking over repetitive tasks. They will give more productive and personalised user experiences.
Increased use of chatbots on mobile is also coming in because of changes in customer behaviour. Some of the common trends that show that we are mobile-first are:
There are 5.22 billion mobile users worldwide. That's 66.6% of the global population.
69% said they would look for reviews on their phone first
For 6 out of 10 users, the option of mobile shopping is important in brand selection.
70% of total digital time is spent on mobile.
In addition to this, we are also noticing customer demand for personalisation and 24×7 availability. It comes as no surprise that 60% of the 20- to 30-year-olds are already using chatbots consistently to buy commodities, according to a new review.
Numerous users like to have the choice to tackle issues by themselves using self-service facilities instead of getting on a call with a customer service agent; this is why chatbots on mobile app are a perfect choice for businesses and customers.
Suggested Reading: Why Customer Support Today is all about Self-Service
How do you use chatbots for customer service?
Customer service chatbots use conversational AI to answer basic customer questions, connect them to the right agent for complex questions and help them make decisions. These lead to better customer experience and hence, increases a businesses' chance to retain customers.
You should think of a chatbot as your customer service agent. It's there to greet your customer, engage with them through different stages of their journey and provide relevant information at the right time.
To make sure it can provide a seamless experience, you need to embed a well-customised and trained chatbot into your website, mobile app, social media pages and messaging channels. As the saying goes, be where your customers are.
In addition to the above, built-in artificial intelligence (AI) chatbots utilise your current data and assets, such as your knowledgebase, CRM, ticketing and marketing platforms, payment gateways, etc., to help answer and resolve your clients' inquiries quickly and efficiently.
Suggested Reading: 5 Integrations to Improve Customer Service with Conversational AI
You can also give your chatbot a personality to understand and address numerous types of similar issues and provide timely solutions in the voice and tone of your choice.
Are chatbots on mobile good for customer service?
The inclusion of chatbots in the area of customer service is increasing day by day. We will explore some statistics to demonstrate the effect of chatbots on customer service.
Based on the available estimates, a chatbot for customer support was used by over 67% of customers who interacted with businesses in the past year. The data also suggests that nearly 40% of customers are only interested in getting their query solved regardless of whether a bot or actual human is resolving it.
A report suggests that nearly 50% of businesses are moving forward to invest more in building and integrating chatbots rather than on mobile apps. Both businesses and financial institutions have shown interest in employing chatbots for customer services. And it has been predicted that by 2022, 90% of bank interactions with customers will be through chatbots.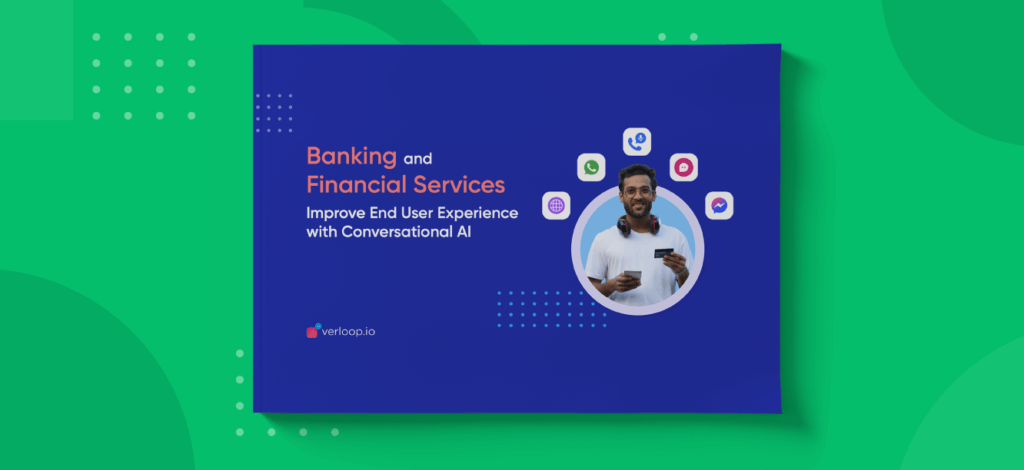 Hence, it is clear that a mobile chatbot for customer support is an excellent idea.
Mobile chatbots for customers service examples
1. For better customer support
With the presence of chatbots on mobile, users don't have to browse through a vast pile of FAQs to find solutions for their issues; a mobile application chatbot assists them with their questions.
Customers don't have to leave the mobile app to find help. Automated replies reduce delays in attending users' queries, making them happy with the service and increasing loyalty.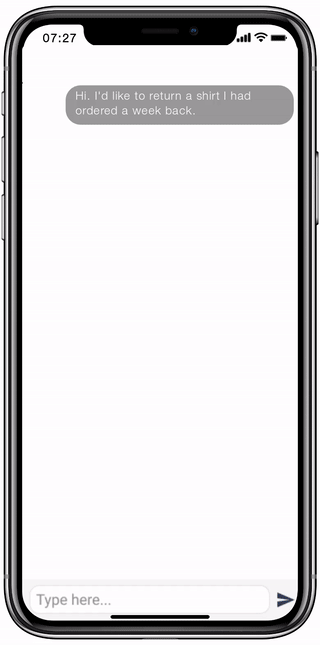 2. For boosting response rates
It is hard for a human customer support executive to respond to every query. Due to which many customers cannot resolve their queries, resulting in a lack of interest in your brand.
You can set up chatbots to respond to every query and provide proper solutions to them immediately. Thus, you can boost your business's response rates. Not only commercial businesses but also financial institutions use mobile chatbots for customer queries.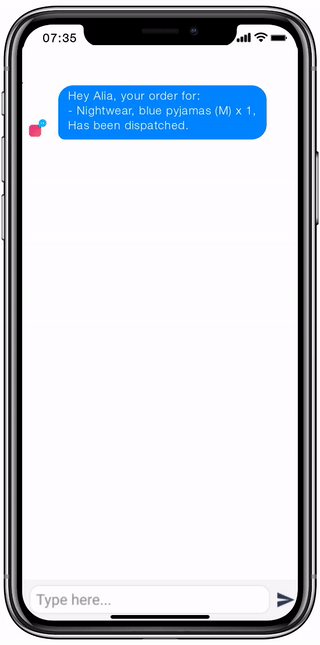 3. For better customer communication
You can optimise your chatbot with the personal data of your users, (stored in your CRM) when they come in contact with your chatbot. This data can be users' names or emails or even their previous communication with your brand.
Using this information, your chatbot on the mobile app can treat your customers with personalised service by carefully addressing their every question; this will bring in good ratings to your service and more customers.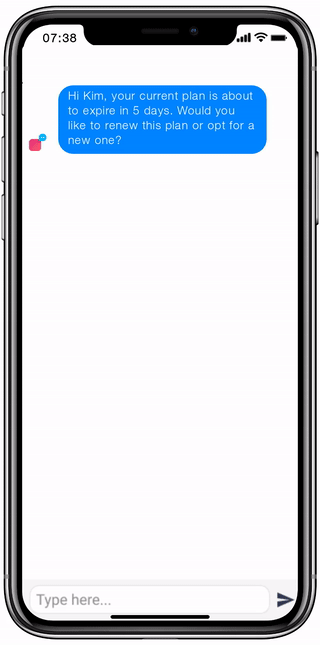 4. For collecting feedback
As we saw above, customers spend a lot of time on their mobile devices. Your business can collect feedback from your product users by employing a mobile chatbot for customer feedback and using them to improve their services.
Customers are generally reluctant to share their feedback with brands. They usually share the feedback when they've had a negative experience. This leads to a low CSAT score and higher costs to acquire new customers.
With chatbots, brands can make feedback forms more interactive and simple. This way, more customers can give their feedback, both positive and negative. And hence, a balanced view of your product and services.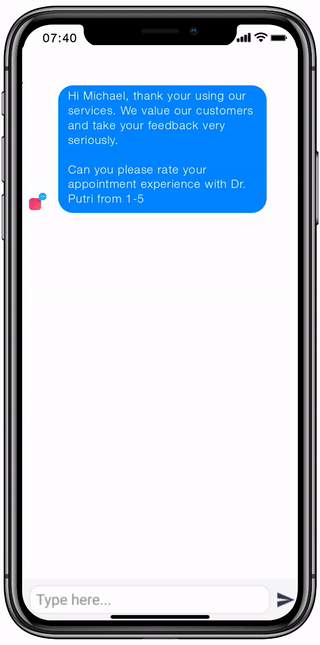 5. For onboarding customers
Customers usually struggle to use the product the way it is intended to. The main reason behind this is a lack of knowledge and proper onboarding. With mobile app chatbots, companies can onboard their users in a streamlined fashion.
What's more, since this process is automated and powered by AI, customers can select their preferred time to be onboarded. Companies can also AI-based mobile chatbots for eKYC and document sharing.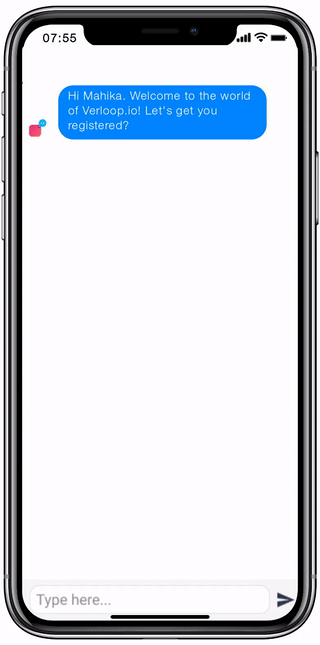 Conclusion
Considering the points mentioned above, there's no room for doubt that chatbots on mobile are the future of customer support. It's an additional channel to support customers, only with more benefits.
Mobile chatbots for customer support also reduce the load on customer support agents. Your brand can provide faster, accurate and secure replies to customers. What sets them apart is AI-powered chatbots also carry forward context, giving an omnichannel experience. 
Verloop.io's conversational AI platform for customer support offers a delightful experience to your customers. The platform integrates with your tools, channels, and other software to provide a personalised, 24×7 service that improves not only the customer's experience but also the agent's efficiency. Talk to us to know how your business can benefit from conversational AI.