4 Mins
In this blog post, you will learn how to verify your WhatsApp Business account and get the green tick verified badge for your account.
After successfully creating a WhatsApp Business account for your company, your next move would be verifying your WhatsApp Business account.
Getting a green tick verification badge will be a turning point for effective communication.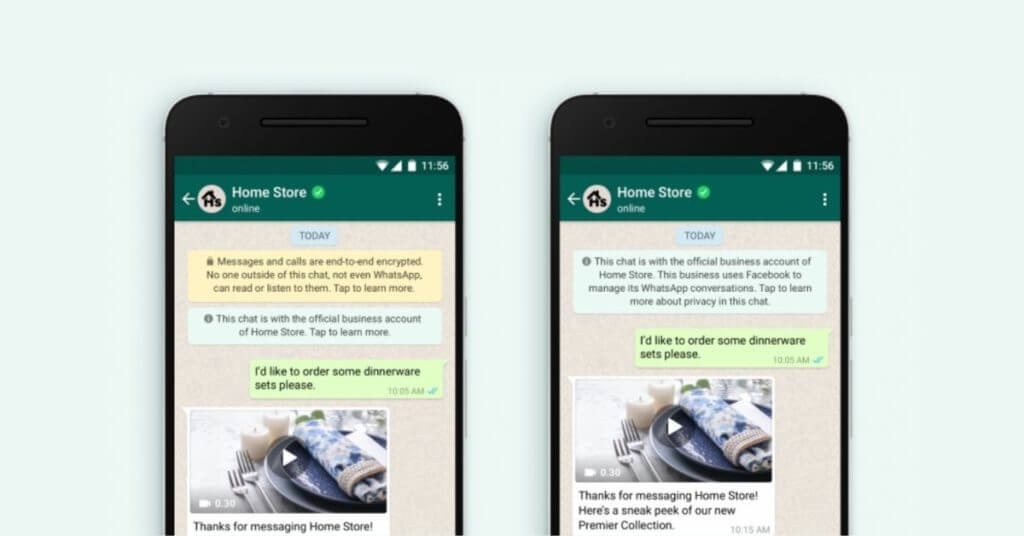 A huge scope of opportunities is created when your WhatsApp Business account is verified. Beginning with better audience engagement to improved conversion rates. You can achieve maximum potential through this process.
Moreover, large-scale companies benefit from this approach as they can reach out to the masses and receive better responses, unlike small companies, which tend to have a smaller audience size.
We think you'd also like: 21 Most Frequently Asked Questions On WhatsApp Business
Why is WhatsApp Business account verification important?
A green tick verified WhatsApp Business account helps in credibility and improves the branding of your company. As a result, your target audience perceives your brand as trustworthy and feels secure to connect with.
The badge beside the business name on WhatsApp specifies that the account is authentic and a reliable business account. This small approach can do wonders for all scales of companies.
Suggested reading: Benefits of using WhatsApp Business account and WhatsApp Business API
Steps to verify a WhatsApp Business account:
Before we begin, I want to put out a disclaimer stating that not all WhatsApp Business accounts get verified. Because WhatsApp has clearly told it is a pilot program in which only a limited number of companies can participate.
However, don't be disheartened. There is a way around this.
The second process is a little complex when compared to creating a WhatsApp Business account.
In this process, you may need to shell out some amount and require assistance to verify the WhatsApp Business account through the business solution provider's API (BSP).
Suggested Reading: WhatsApp Business Vs WhatsApp Business API
Following are the steps to verify WhatsApp Business account through API:
Step 1: Create and verify Facebook Business Manager Account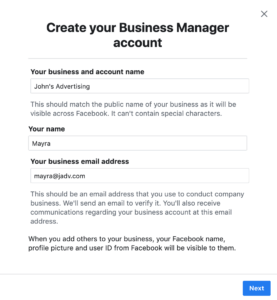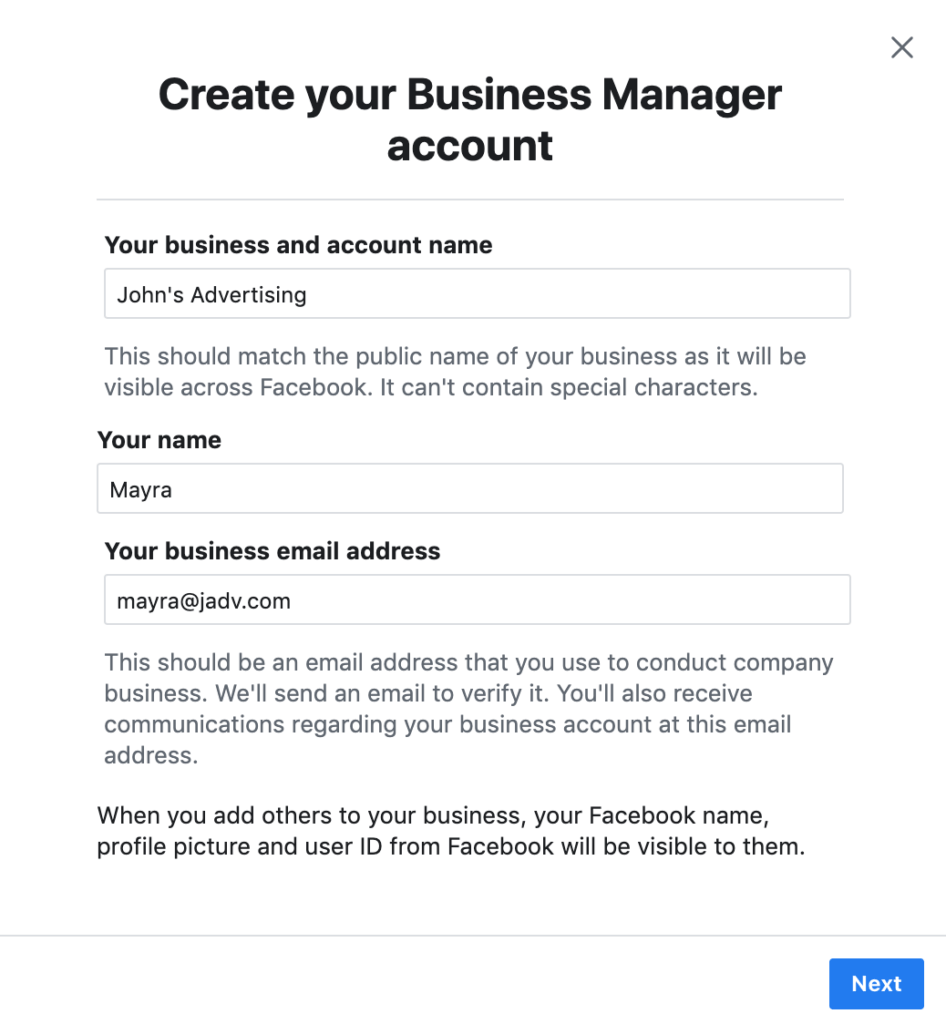 You need to visit business.facebook.com in order to create a Facebook Business Manager account. When you visit this site, you need to enter all the required details pertaining to your business. Details such as name, address, contact info and so on.
After submitting all the details and creating a Facebook Business Manager account, you need to verify it. Go to the business settings, add your company Facebook page, link your ad account and create an application ID.
Visit the security centre section and verify business details by adding phone number, legal business name, and address. Please note that for verification, you need to submit a bank statement with address or other documents as stated by Facebook. Usually, verification takes place within 2 to 45 days.
Suggested Reading: Set-by-step Guide to Create and Verify Facebook Business Manager Account
Step 2: Get in touch with a WhatsApp Business Solution Provider
Business Solution Provider (BSP) can issue a WhatsApp API that lets your business associate with WhatsApp. A BSP has the complete authority granted by WhatsApp to review your business credentials.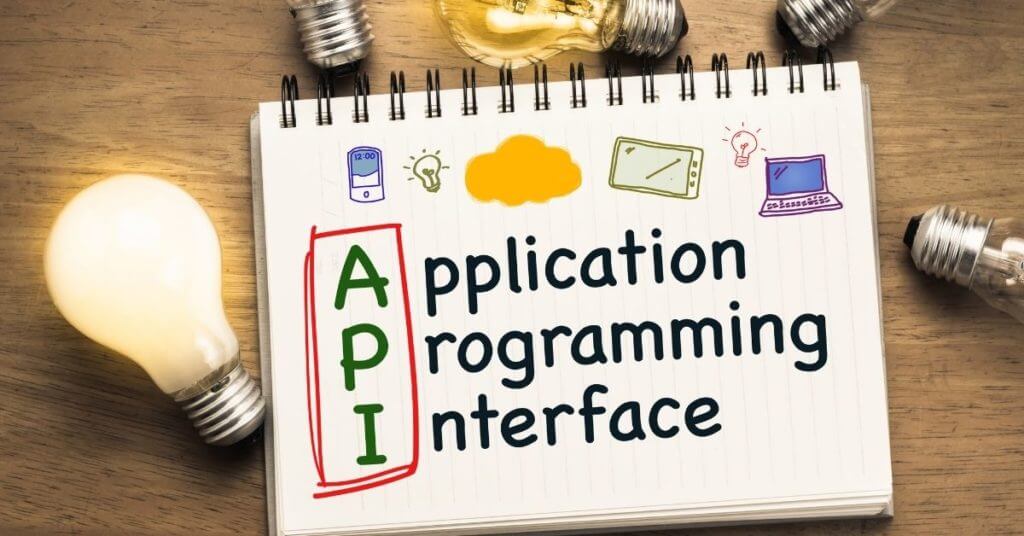 With the help of a BSP, you can easily manage the operations of your WhatsApp Business Account. BSP creates a platform where you can handle messaging capabilities, collaborate with the team and conduct an in-depth analysis of conversations.
A BSP will collect all the required details of your business and transfer them to WhatsApp. There are many BSPs in the market (Verloop.io is one of the leading WhatsApp Business Solution Providers.) With a BSP, it will be a hassle-free approach in getting your WhatsApp Business account verified.
Step 3: Submit details to the BSP
There will be a set of prerequisites by a BSP. You need to furnish all the details by visiting the Facebook Business Manager account and extract details from it.
Details such as registered business name, address, email, contact number, business manager ID and so on. When you have submitted all the details to the BSP, it usually takes up to a month to get verified.
If your application has been rejected, you can re-apply only after a 3-month gap. Unfortunately, there's no option to appeal. Please note that WhatsApp has all the rights in granting an officially verified badge for the WhatsApp Business account.
Suggested reading: Migrate Your Phone Number to a Different WABA in 10 Steps
Follow above steps to get green tick verified badge for your WhatsApp Business account easily
WhatsApp Business account verification is tricky in some cases as there are some qualification factors for a WhatsApp Business account to get verified. For example, message activity level, account secured by 2-factor authentication, registered business details and age of the account.
Apart from getting a green tick verified badge for your WhatsApp Business account, a BSP platform can do much more for you. It can help you get the best chatbot for WhatsApp, real-time insights, endless customisations, and become a proactive tool of communication.