10 Mins
Holiday season is round the corner! Is your customer support team ready to handle the holiday season traffic? Read on to find out how it can.
As the pandemic continues to rage on well into the end of the year, businesses and retailers are increasingly moving to an online system of commerce. But with the increased sales comes the need for better support. Is your business ready to manage the influx of holiday season customer service?
Preparing for this is a combination of a solid infrastructure, industry-leading uptime, and updated third-party integrations. Let's first get into the reason why you need to veer your focus towards rendering great customer support during holidays.
If you wish to jump to top tips to provide stellar holiday customer service, find your way below:

Why is good customer service important during the holiday season?
Exceptional customer service is the one true defining factor for a 2021 business to excel. Better customer experiences ensure better brand perception in the market. But does the holiday season need you to amp up your customer support function? Yes, here's why.
1. More people, more impact
The influx of customers during these weeks means more conversations mentioning your brand would erupt among your customers, your target audience. Websites receive 63% more online traffic on their websites during the holiday season.
At this moment, your customers can make or break your deal – this is when how you service your customers would stand out from the rest. More people talking create more noise in the market, so use customer support as your arsenal to create a happy impact.
2. Increased willingness, more conversions
Behavioural economics defines "Willingness to Pay" as the maximum cost a consumer is willing to pay for a product or service. During the holiday season, this is at a record high. People, during festivities, are more likely to spend or invest than any other time. Your holiday season support becomes the decisive factor in expanding your conversion pool.
Suggested Reading: 6 Simple Ways to Efficiently Manage High Call Volumes
What does online retail need to know for holiday season support
eCommerce will soar. As the COVID-19 pandemic grew, more people started shopping using eCommerce than ever before. In India, by August 2020, eCommerce had already grown to heights larger than pre-pandemic times.
That trend has not since stopped.
As per Deloitte's annual holiday retail forecast, eCommerce sales are predicted to grow by 25% to 35% YoY this holiday season, compared to last year's 14.7% increase.
Contributing to this uptick is not just convenience, but safety. As more and more offline stores are opening up and welcoming people, online shopping hasn't seen a die down either.
1. Mobile and social commerce will gain popularity
As more consumers spend more time indoors, they've begun to spend more time online. This increased time on mobiles and in conversational apps means that social commerce will play a large role in converting holiday shoppers across every stage in the funnel.
Per a recent Salesforce study, 37% of U.S. adults are more interested in mobile app shopping than last year, and 22% feel the same about social commerce.
In India, social commerce companies like Meesho are reporting record sales and valuations.
2. Support is key to customers
Holiday shopping means more sales. But it also means an increase in call volume, more and more requests from customers inquiring about product details, shipping and return policies, payments and complaints.
Faltering on this holiday season support not only reduces short term sales but can also impact long term trust in your company.
At 74.5% — customer service is the second most-pressing holiday eCommerce concern among large online businesses.
How to provide great holiday season support
1. Make sure your eCommerce platform provides 24*7 support
You're getting traffic around the clock in the lead up to the holiday season. But are you supporting them with the same consistency?
During the holidays, customers are being bombarded by deals while having a higher than normal purchase intent. Traditional channels with traditional person-hours such as email and phone support are just not fast enough.
Empowering your support team with the best-in-class tools is important since your support team plays a crucial part in your holiday sales strategy.
If 10% of your customers contact support and have a positive experience, you can increase your repeat purchase rate by 30%.
You can even promote your marketing efforts in each support message during the holiday season. Support emails have a nearly 100% open rate.
2. Develop a robust customer service plan
You've got a dedicated support team and state-of-the-art software behind your business' support.
Now, you must take care of your customers.
The holidays are undoubtedly a busy and sometimes stressful time. Customers will enter with a range of queries and complaints that you may not have seen before.
Be prepared to handle any questions and concerns, and make information readily available.
As mentioned earlier, even when something goes wrong, a positive holiday season support experience can lead to a loyal customer. You should have dedicated support for phone, email, chat and social media — and be sure to respond to all inquiries within 24 hours.
3. Make information prominent and easy to find
Adding updated contact information to your website and all order confirmations can enhance a customer's trust in your store.
The easier it is for a customer to reach out to you, the less likely it is that they'll fall through the sales process.
Other information, like an FAQ page that offers quick and easy answers, can also build trust with new customers. Giving customers a self-help service that doesn't require them to go through 8 pages of Q&As is even better.
Combining self-service with artificial intelligence (AI) is a good way to surface relevant information to consumers at scale and give them 24*7 assistance even when agents aren't available.
This is particularly important since 53% of online adults are likely to abandon their online purchase if they can't find a quick answer to their question.
4. Answer questions where customers shop
"Customers think channel first, not brand first", says Justin Joseph, Head of Marketing, Landmark Group SEA. You can't expect your shoppers to choose your channel of communication for any queries they might have. This makes it important for you to devise an omnichannel strategy for your business – answer where your customers shop.
For example, your customer might browse through your website and find the product they are looking for, but later they hop on to your Instagram page to buy the product – how seamless is this cross-channel journey in your business? Your customers might seek support on multiple channels across the internet – your socials, website, or app.
This is when you need to ensure that you are available to resolve their queries at any instant on any channel. Using an omnichannel chatbot on these channels can help you cover more ground and be present to respond at any minute of their buyer journeys.
5. Empower agents to handle the surge
Unsurprisingly, your live agents and customer support team will be overburdened with flooding support queries. Individually attending to each and every ticket is a mammoth of a task. Deploying a customer support system like conversational AI can empower your agents to work at their peak efficiency by taking the unnecessary load off their backs. A robust conversational AI chatbot is equipped with features that assist agents in bringing support tickets from beginning to effortless resolutions. Some of these features include:
Canned responses for quick replies
Ability to record shared notes that help your team in the loop
"Nudge" feature to remind your customers to complete open conversations
Unified Customer View for you to know your customers inside-out in an elaborate customer data profile.
Read more: 6 Live Chat Features for Quick and Personalised Customer Support
6. Ask for feedback from customers
Feedback is the most important touchpoint that you have with your customers. Well collected feedback can help you understand what new offerings are working or what incumbent processes are not.
"How was your experience today?" is a simple question that brings a lot of value to your business. Not only are you obtaining customer testimonials, but you will also learn a lot about how you can improve any gaps in your holiday season support.
Consider adding CSAT questionnaires at the end of all support channels and communication.
Further, incentivise customers to leave a review with a special one-time discount, referral incentive, or free shipping.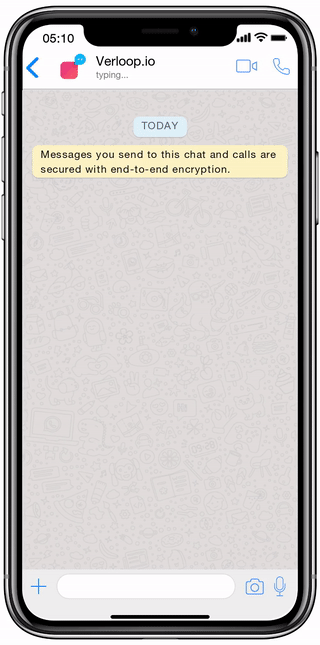 7. Evaluate data and make adjustments
You've collected important feedback and now you have support data. Collect the same from other verticals and start to prepare a holistic picture by which you can adjust your efforts accordingly.
If you notice that customers are engaging more with certain advertisements, increase them.
Say a majority of your site traffic is coming from a single source, continue your efforts and make a plan for increasing traffic from other channels.
If one support tool is delivering faster results with higher satisfaction, move customers to it and scale down poor-performing systems.
Take a look at the articles that got the most views during the past festive seasons. Are they around pricing, shipping, inventory, returns? Put the most frequently asked queries at the forefront of your offerings to further build confidence.
Moving quickly is important, but be careful about moving too often. Last-minute changes and fixes could risk significant downtime, so consider a code freeze in the build-up to the holiday season.
Advantages of customer support in retail sales & online sales
What may come or go, the holiday season will still remain the rush of the year. In these weeks of festivities, people are out and about on shopping sprees. And if you're wondering what type of customer support channel would work best for you, here is a comparison.
Advantages of customer support in the online sales
1. Faster support response
Every activity you perform is bound by the time needle during holiday rush hours. This means optimising your time is more important now. One way you can do so is by cutting down on the hours you spend on rendering customer service.
Digital media makes customer support a lot faster for businesses. For example, a conversational AI platform can automate and resolve a lot of your tickets making holiday season support easier for your team and faster for your customers.
2. More engaging
Online customer support is real-time. This means that none of your customers go a single second without losing focus from the engaging support journey you're leading them through. This could be in the form of faster replies with the right solutions on social media comments or a chatbot talking to your customer like a live agent would.
3. Optimised conversions
81% of online shoppers, at any given time, search for a product online before buying it. During the holiday season, some of your customers may avoid visiting an offline store during peak hours given that the pandemic hasn't yet died down. In such a scenario, it becomes imperative for you to engage and lead your customers to conversions with the right messaging. Online customer support through your website, app, and socials help you achieve that.
Advantages of offline retail customer support
1. Face-first relationships
The ability to establish face-to-face relationships with your customers is the top perk of offline customer support. Face-first interactions are a lot more enriching for customers in case they find the right solutions to their issues.
2. Happy offline experiences are lasting
Offline customer support is a physical experience customers get to share with brands. In case of happy resolutions, these interactions can form long-lasting brand impressions on customers. During the holiday season, going a little out of your way, though tough, can create a positive impact on your users.
How to: Awesome holiday season customer support
To sum the blog up, in a year filled with an incredible downturn, retailers need to be able to excel this holiday season more than ever. Salesforce predicts that this year November and December will be the busiest for retailers with online shoppers spending up to $1.2 trillion globally! Moreover, holiday seasons usually spike up customer service queries by up to 75% for online businesses. This is when your support team can use some help to ensure the busiest weeks of the year go by effortlessly – a conversational AI support chatbot!
Conversational AI from Verloop.io has been impactful in handling customer support for many eCommerce brands online. Nykaa, an online beauty brand, deployed our conversational AI and was able to handle 1.6 million unique interactions within the first 30 days with 2.2x customer engagement. The conversational AI chatbot also helped the beauty company handle the festive season spike too, as more customers rush to buy personal care products during the break.
Read more on how Nykaa did it.
Just like Nykaa, you can streamline and scale your customer support this holiday season too. Ensure a calm festive atmosphere for both your customers and agents with a self-reliant customer support chatbot.