4 Mins
Multi-language capabilities, AI-powered conversations, and real-time monitoring are just some of the amazing features to make CX richer. Read more to get to know about 5 interesting chatbot features.
Conversational AI is the next normal for chatbots and virtual assistant-aided commerce. Coupled with powerful chatbot features, conversational AI is redefining online markets. However, these applications are still in their nascent stages, and limited to a prescribed conversational framework that follows a preset exchange of dialogue between the bot and the visitor – which, frankly put, is dull.
While Gartner says that chatbots are the most widely used applications of AI, there still remains room for chatbots to improve. The fluid dialogue exchange, comprehension of user intention, and returning the right answers to consumer queries still remain in the fuzzy domain of trial and error.
Given the AI technology applied to chatbots currently, these implements have the potential to become so much more with just a little tweaking. Adding these five chatbot features to your conversational AI delivers the promise of better functionality.
Suggested Reading: 10 Tips to Write Chatbot Templates With Examples
Chatbot features: The quintessential quintuple for a quick-witted chatbot
Deploying ordinary chatbots isn't enough in today's eCommerce scenario. Consumers are getting used to better services delivered online without having to navigate between channels or even windows. The five useful chatbot features listed below can help your business ace the game with flying colours.
1. Mr. Multilingual – Support many languages at a time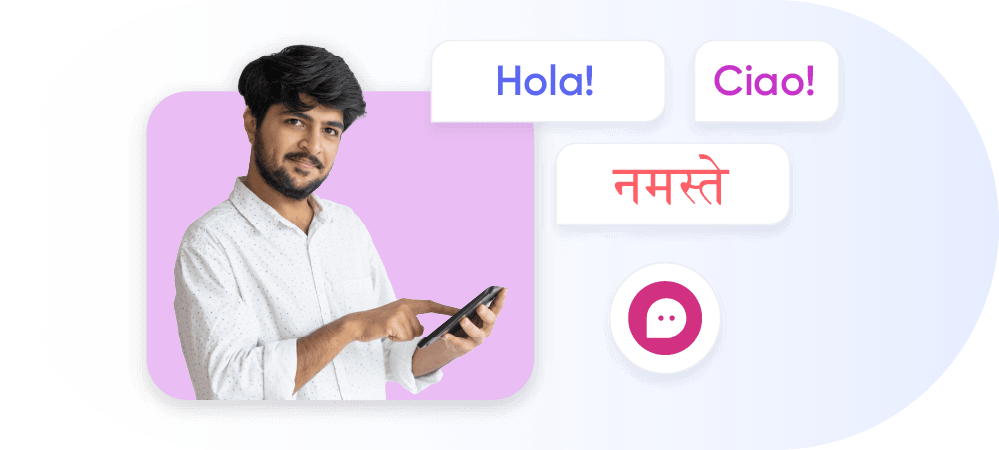 Giving your chatbot multilingual capabilities goes a long way towards simplifying the shopping process for your consumers. Deploying multilingual chatbots equips your business with an economised version of local-global capabilities. While being local-relevant, your business can still scale up to the global level without needing dedicated websites or a database for added languages.
2. Media-man – Make media sharing a breeze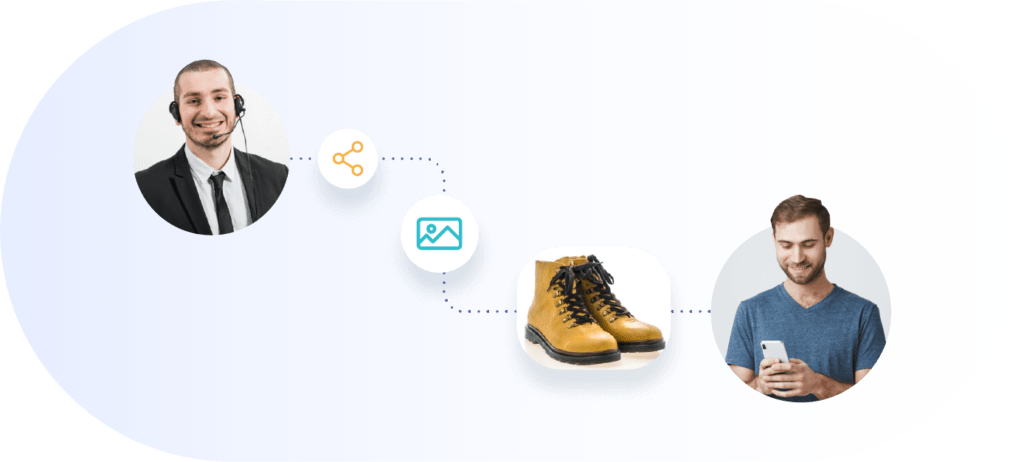 No chat support is complete without exchanging relevant media. You can deliver immersive, quicker, and smoother support experiences when your website chatbot can execute media-based requirements to complete processes. For example, media-supporting website chatbots make complete sense for insurance companies.
Customers can get in touch with the agency through a website chatbot for, say, renewals. The chatbot can request the users to upload documents to the chat window itself, from where it can verify details. A media-supporting chatbot can sidestep the process of connecting with the relevant people, waiting for callbacks, delays in verifications, etc.
Suggested Reading: Top 5 Examples of Brands Using Website Chatbots for Customer Support
3. Real-time "reality" checks – Monitor your conversations and performance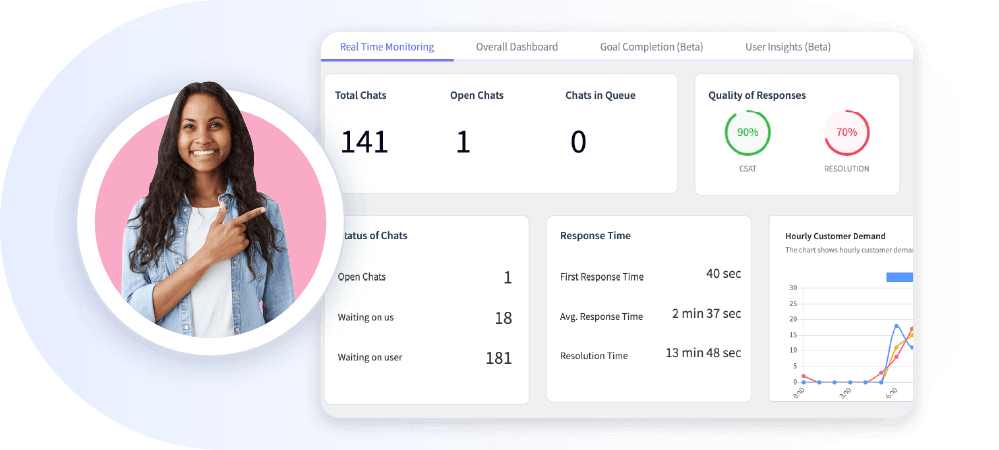 AI-based chatbots today are still largely nascent. In order to ensure that the algorithms mature suitably, supervision and correction are important. Being able to monitor the conversations in real-time, as they happen, gives the team behind the chatbots the opportunity to promptly adjust erroneous/incorrect responses (chatbot "mistakes", if you will) as and when they happen.
Real-time monitoring actually helps companies to continually improve their support performance over time. The result is a refined website chatbot that not only functions efficiently but also has a clear direction of how and what to learn from conversations and use it in the future ones.
Suggested Reading: Level-up CX by Integrating Payment Gateways with Chatbots
4. AI with a 6 pack – Drive decisions with analytical data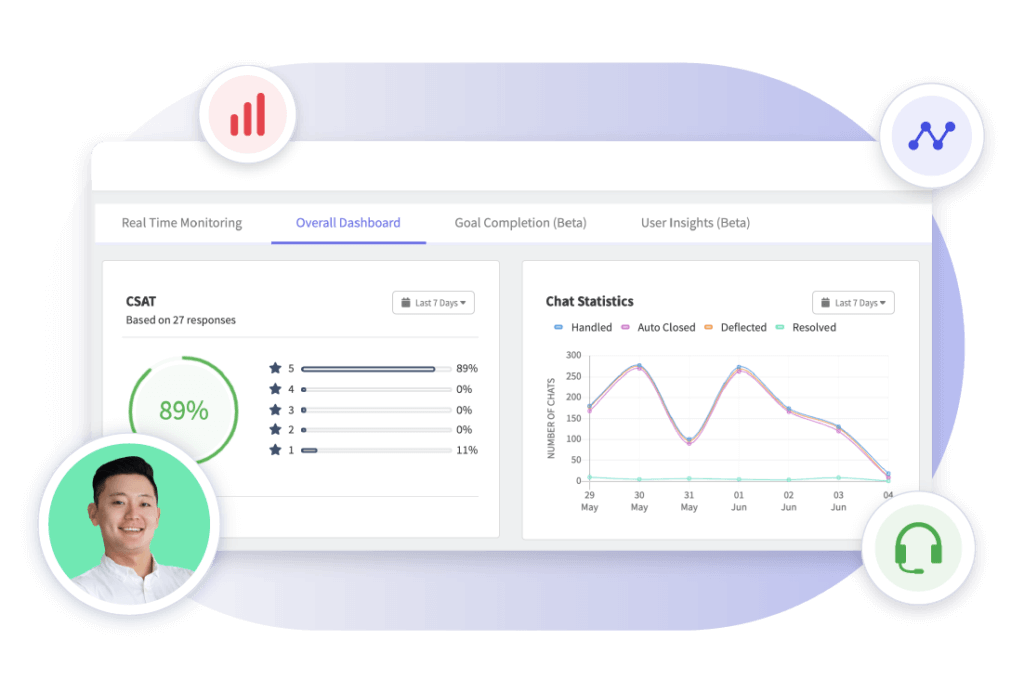 The most effective, efficient chatbots are the ones with powerful analytics and reporting capabilities augmented with artificial intelligence. Powerful analytics make for one of the finest chatbot features. Chatbots gather a ton of data each minute – which you can't expect agents to manually compile into usable, actionable metrics. Empowering a chatbot to handle the data democratisation, chat-metric breakdown and chat-stats helps your organisation make informed decisions.
The availability of these statistics helps your company deliver a better user experience and better your chatbot implementation with time.
5. The bull's eye score – Stay ahead of your goals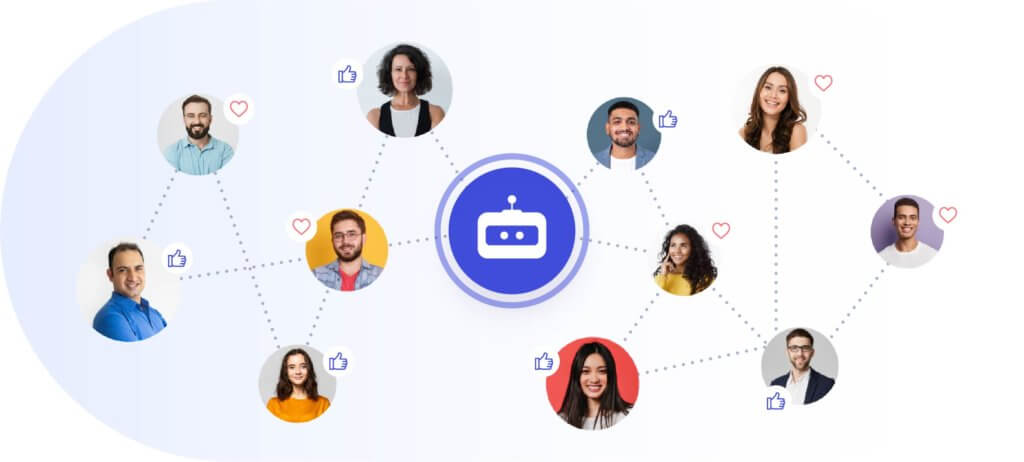 Chatbots are more than just fancy gimmicks to attach to your website screens – they actually really deliver value. Measuring this value in quantifiable parameters is essential to understanding the ROI your chatbot is generating; in short, whether or not your chatbot is doing you any good. One of these parameters is the goal completion rate.
Setting goals for a chatbot allows you to measure its percentage completion at the end of a term: for example, for eCommerce, the goal could be a certain number of people who purchased through the bot.
Adding the goal-completion measurement to your chatbot helps you make better investment decisions.
Suggested Reading: Launching Goal Completion Rate
Living in the "BotVerse"
You probably didn't know that chatbots exist almost everywhere today. Even the messaging platforms as widespread and prevalent as Facebook Messenger employ well over 300,000 chatbots to make the user experience richer. That being said, with over 10 million advertisers on Facebook today, the numbers conclude that many businesses still aren't leveraging this technology! You could speed ahead of the competition here – just get a smart chatbot.
Another fun trivia: most chatbot conversations start with "Hi,"! This is the most widely understood, accepted and light-hearted way of greeting someone; in order to make a conversation sound more "human" and the chatbot approachable, phrases similar to "Hi" are widely used as communication openers.
Check out insights from our exclusive product walkthrough – Tomorrow's Tech Today: Features To Look For In A 2022 Ready Chatbot
Conclusion
When AI and chatbots combine, the result is an extremely powerful tool for data collection that can potentially slingshot any business to new heights of sales and success. It has the calibre to give consumers a one-stop-solution convenience – a much sought-after destination by many commercial establishments worldwide. Give your chatbot these 5 advanced chatbot features and notice the difference!
Verloop.io is defining customer support for brands worldwide with our leading conversational AI solution. With an NLP-powered website chatbot armoured with these features and a lot more, you can deliver support experiences the way your customers want. Drop us a hello today.