5 Mins
Empower your support agents with live chat that help them deliver the kind of great support experiences your customers expect from you.
I am sure you don't like to be on hold for several minutes while trying to reach customer support. Or wait for days after sending an email to the help team. Neither do your customers. Also, why should they, when instead, they can get real-time help and support over live chat?
The live chat feature in apps has raised the bar of customer support significantly in recent years. For more than a decade, businesses have been using online chat features to ensure a quick and personalised customer support experience.
This has replaced the traditional ways of calling a helpline or sending an email to address any concerns. This feature saves time and money while letting customers multitask during the exchange. Because of its massive benefits, most businesses are moving towards live chat on websites or apps.
Just ensure that the live chat platform has features that make agents' lives easier and elevate the quality of customer service.
6 must-have features of live chat to help agents deliver fast, personalised support
Certain live chat features provide convenience, speed and ease to the software. They are crucial to have if you want your customers to have the best experience on your website.
Here's a list of six live chat features technology behind it and benefits that your business must incorporate.
1. Canned responses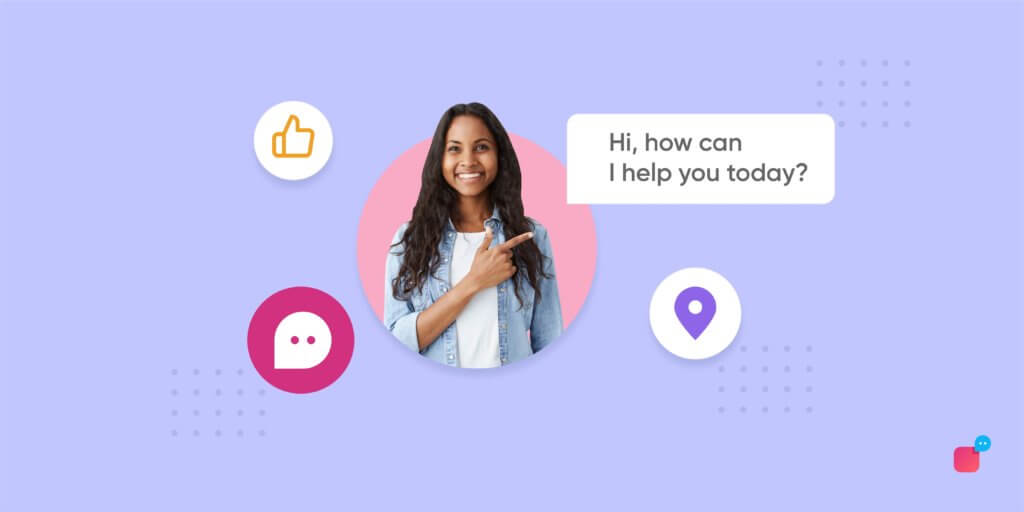 Canned responses are predefined answers or messages that are available to live chat agents. You can choose from a list of canned responses by typing in keywords related to the user's query. These predetermined answers save time and help agents give a standardised response to customers.
Canned responses are usually answers to the most frequently asked questions, so all the agent has to do is select the appropriate response. Canned responses also help to:
Save time by sending quick responses
Reduce typos and incorrect information
Increase conversion rates by driving the conversation
Provide informed responses
Handle multiple customers
Pro Tip 1: Did you know, we have a super advanced FAQ Builder to cater to canned queries and responses? It is an AI-powered engine that is completely configurable as per the business requirements and use-cases.
2. Live chat plugins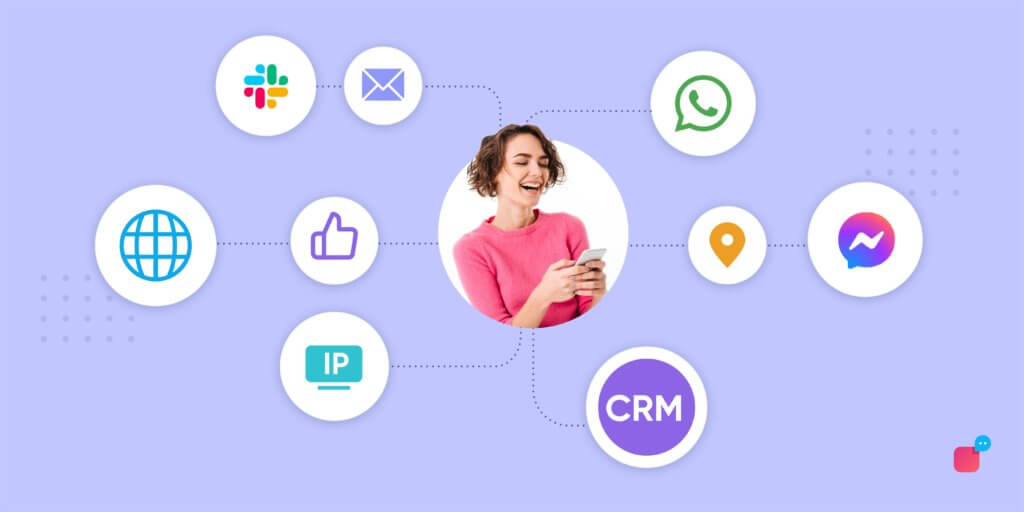 With live chat plugins, you can integrate multiple apps inside a view to get panoramic access to the information. It is one of the most useful live chat features as it lets agents pull data from other applications, such as Maps, CRM, tracking apps, etc., without switching tabs.
Live chat plugins cover multiple functionalities based on your business requirements. Some of the ways these quick plugins can help your agents and customers are:
Quick responses, higher customer satisfaction (CSAT) scores
Personalised recommendations, higher conversion rates
Reduced waiting times and resolution cycles
Integrated functionalities in one screen
Pro Tip 2: You can integrate with workflow automation tools such as Zapier, Eloqua, Mailchimp; eCommerce platforms such as Magento and Shopify; Marketing CRM including Hubspot, Clevertap and Sales CRM including Salesforce and Oracle Service Cloud. Verloop.io provides 100+ such integrations so that your chat is turbocharged with all the useful customer information at one place. 
3. Reminders to resume conversations (Nudge)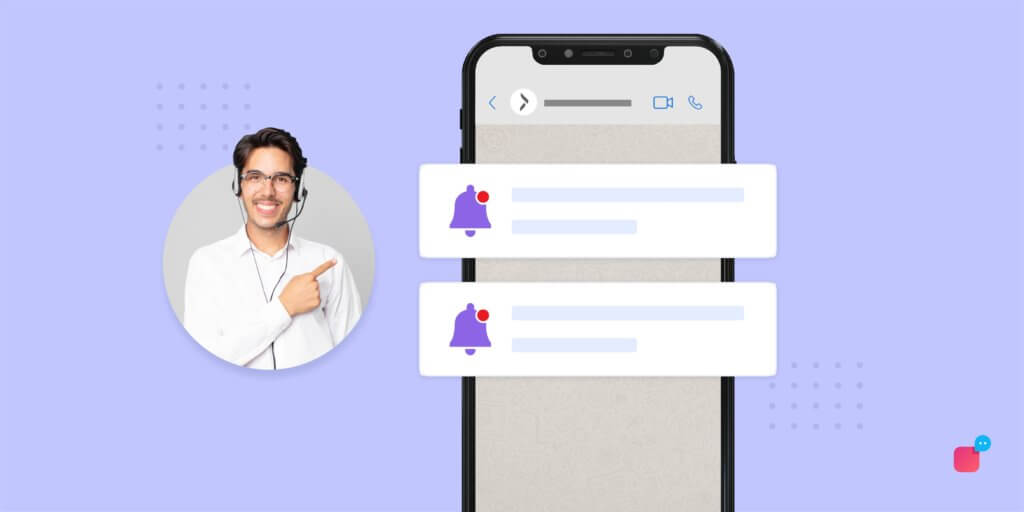 Nudge is basically a way to remind customers that their conversation is incomplete or the desired action has not been taken. These are gentle reminders to let agents follow up with users automatically after a certain time period.
Nudge is one of the most important live chat features in situations where the resolution is taking time, or the user has stopped responding before any action is taken. In many cases, it prevents conversations from staying incomplete and circles your users back to the chat. Here's how such reminders can help your business:
Engagement rate increase in manifolds
Lower bounce rates
More conversions through timely reminders
4. Chat dashboard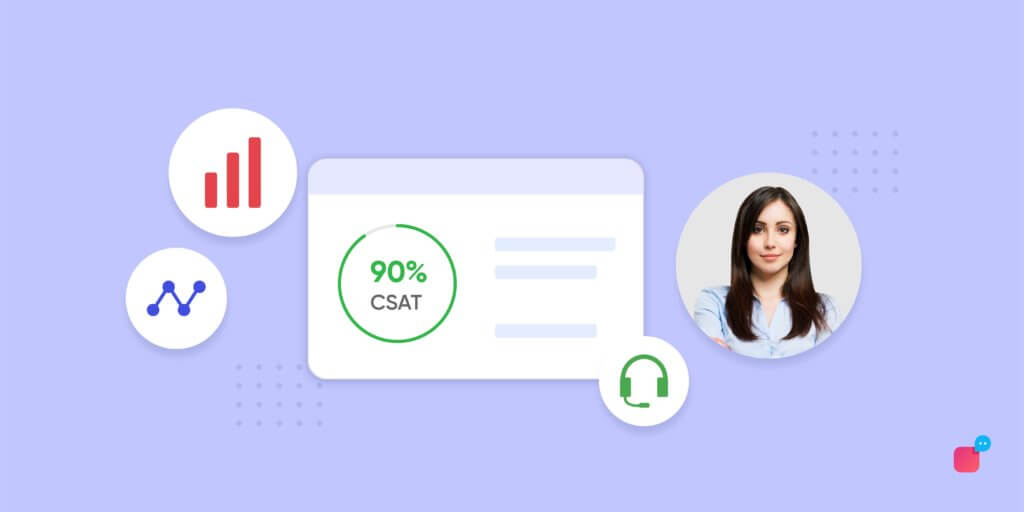 If you have live chat comprehensive dashboards as a part of the customer support resources, half your problems are solved right there. A dashboard can have several features, with information about the number of active chats, upcoming challenges, etc.
Even more beneficial is data related to the assignment, status, and rating of tasks, CSAT and dates, relevant customer information, and other similar information that can make the job of agents easier while helping a customer.
Why do your agents need a chat dashboard?
Wide view of conversations happening in real-time
Clear view of pending and ongoing tasks
Easy to pull information for personalisation
Pro Tip 3: Verloop.io's platform gives you both real-time monitoring capabilities and a powerful dashboard that can conduct weekly, bi-weekly or monthly analysis for you to derive actionable and useful business insights.
5. Quick notes during chat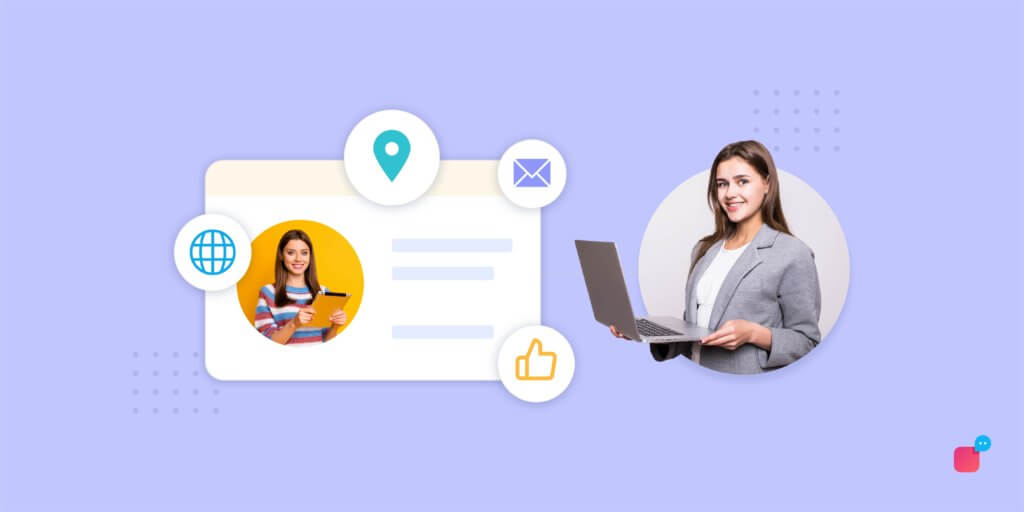 An agent's work can be very confusing if they have to chat with multiple customers at a time. To help them remember details, a Notes feature can be very beneficial in live chat. This is for agents who can take notes for context during a conversation using the feature.
By jotting down important points, an agent can organise their active chat information. They can also refer to these notes later or pass them on to the next agent in charge of handling that particular case.
These notes are not visible to the customer and only serve as a rough writing pad for agents to preserve or share later.
Why use notes?
Notes help agents remember and recall crucial information
It helps in identifying the root pain point of the user
Knowing what the issue directly helps your agents provide them with the solution they are looking for
6. Image and link support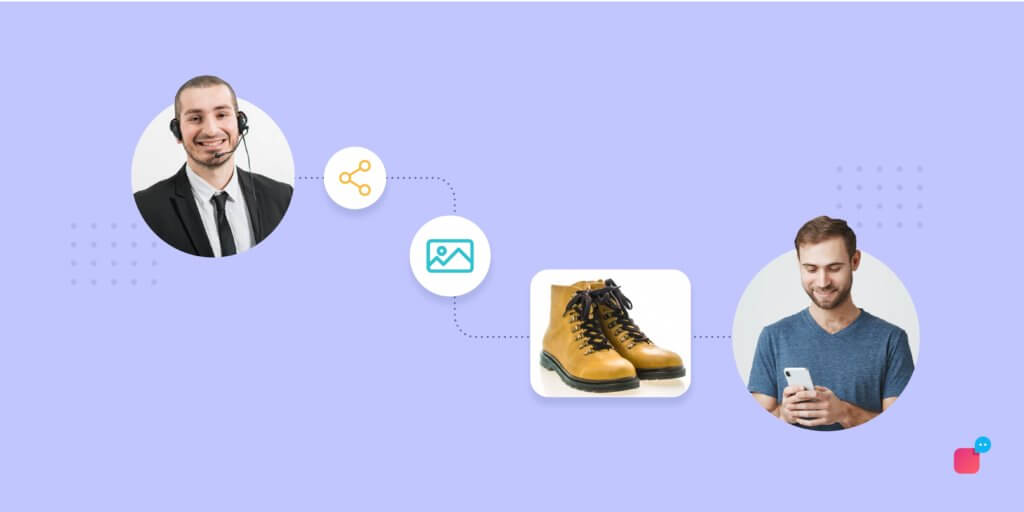 With image and link support, an agent can provide quick, personalised service to customers. This feature helps the agent and user to share images, screenshots, links of product pages, or specific media files that may be relevant to the conversation.
If these images can be shared directly in the chat window, you can save a lot of time and avoid a lot of confusion. The media support feature has several benefits.
Helps agents understand user contexts faster
Provides more relevant resolutions
Directs agents towards the right content with ease
Saves search time
Helps agents avoid searching for and downloading content
Check out insights from our exclusive product walkthrough – Tomorrow's Tech Today: Features To Look For In A 2022 Ready Chatbot
Get a chat support system that includes these online chat features and a lot more
A live chat platform is guaranteed to make customer engagement smooth, resolve customer queries, increase customer satisfaction, and thus revenue. Given you have these vital features integrated, you will never falter in supporting your customers at the right time when they need you the most.
Keeping this in mind, Verloop.io has designed one of the most effective support automation solutions in the market. Our AI platform helps brands scale their operations, reduce expenses, and gain visibility into their customer support activities.
We are not just automating support chats, we are building the operating system for customer support to deliver delightful customer experiences.