8 Mins
In this blog post, you will learn the differences between WhatsApp and WhatsApp Business app.
WhatsApp and WhatsApp Business are one of the most popularly used messenger apps across the globe because people love conversing over the app due to its features, security, and speed. Moreover, WhatsApp has recorded over 2 billion users tapping all walks of life.
Its user-friendly design, reliability, and functionality make WhatsApp Messenger suitable for personal and official purposes.
WhatsApp has completely evolved itself from just a messenger app. By introducing payments, location shareability, audio/video calls, and document attachments, the messenger app is a one-stop solution for virtual interactions.
To extend its service to small company owners (ranging from small scale to medium-scale companies), WhatsApp launched WhatsApp Business in 2018. However, its main focus is to facilitate companies who want to promote their brand or assist customers on WhatsApp.
Both the apps are distinct based on their operational capabilities. Now, let's analyse the differences between WhatsApp Business and WhatsApp.

Differences between WhatsApp and WhatsApp Business
WhatsApp is for individuals who use it for personal communication. Whereas, WhatsApp Business, as the name suggests, focuses on company owners and allows them to engage with their users. Both the platforms can be operated via WhatsApp Web as well.
In this article, we will discuss 10 points on how WhatsApp differs from WhatsApp Business.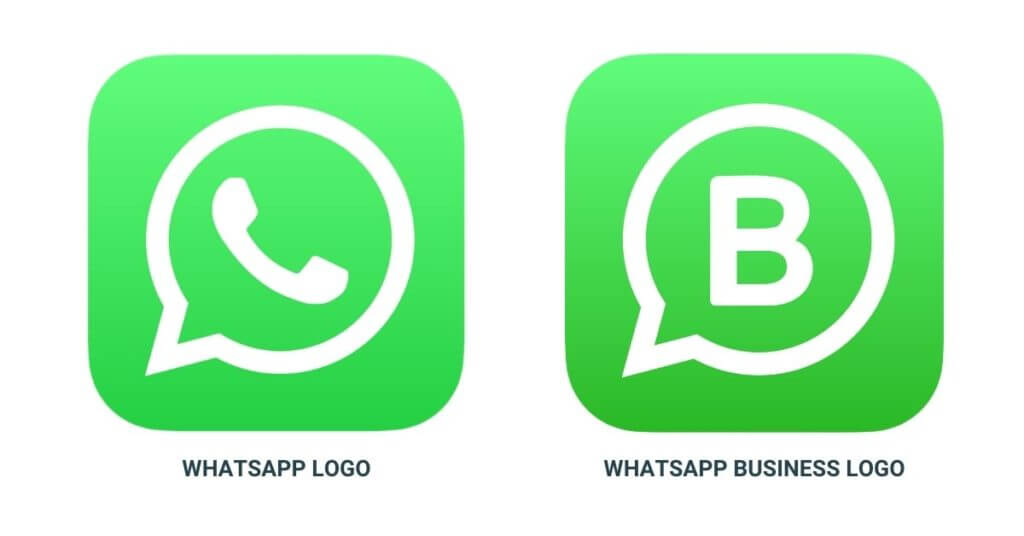 1. Design & Platform
WhatsApp is developed using the Erlang programming language and FreeBSD operating system.
Both the apps share a common platform for conversational activities. On top of that, they share the same design guidelines as well. However, both apps have different logos
Learn how to create a WhatsApp Business account
2. App Charges
When WhatsApp was launched, after completing the first year, there was an annual subscription charge of $0.99. However, after Facebook acquired the app, they decided to drop the annual subscription fee.
Now, you can download both apps free of cost. They are available on Google play store and Apple store.
Suggested Reading: WhatsApp Business Vs Facebook Messenger: Detailed Comparison
3. Security
There is no concern for security as both apps feature end-to-end encryption for messages.
Each message is completely secured by a protocol of layers that is inaccessible to third-party users. This ensures every message shared on both platforms securely reaches the target destination.
The recent policy update states that all the activities remain private on WhatsApp. WhatsApp can't read your messages, hear calls, access location details and file attachments. On the other hand, business accounts can however, collect customer information to enhance their shopping experience.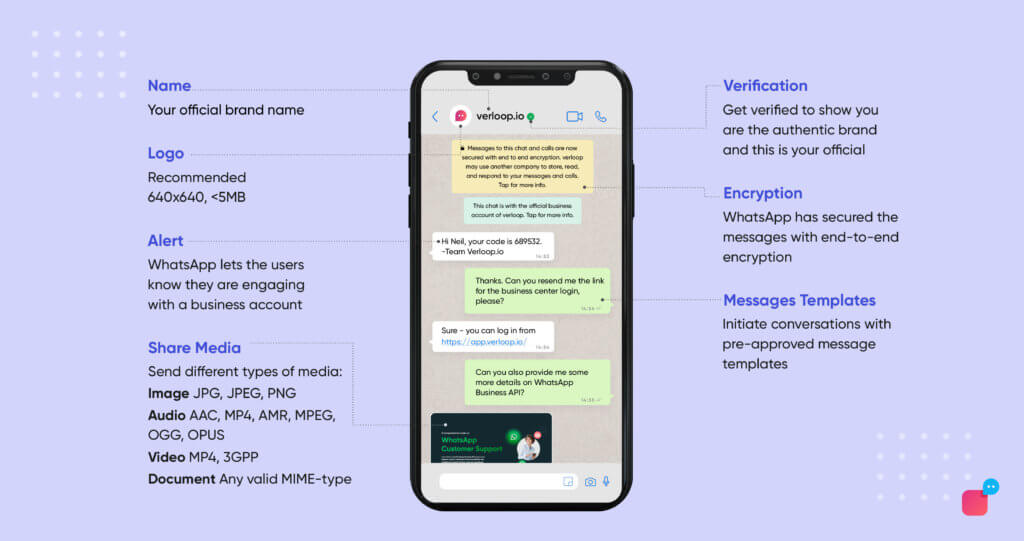 4. Messaging Capabilities
As long as you abide by WhatsApp's guidelines, companies and individuals are free to send unlimited messages of any format (audio, video, or file attachments).
You can broadcast messages to up to 256 contacts in one go. The same limit is applicable in adding members to a group on both apps.
Suggested Reading: WhatsApp Group vs Broadcast
5. Multimedia Shareability
This is probably one of the most popular features as many users utilise it. The two apps support attaching audio-visual files, sharing documents, location, and contact details.
WhatsApp has even launched an in-chat payment feature where you can send and receive payments through UPI ID. This feature is available on both platforms. A strategic move by WhatsApp that facilitates the apps in providing an end-to-end shopping solution to users.
6. Contacts Labels
WhatsApp personal messenger doesn't support this feature, whereas WhatsApp Business does. WhatsApp Labels are colour-coded categorically. Through this feature, you can create custom label names to sort contacts accordingly.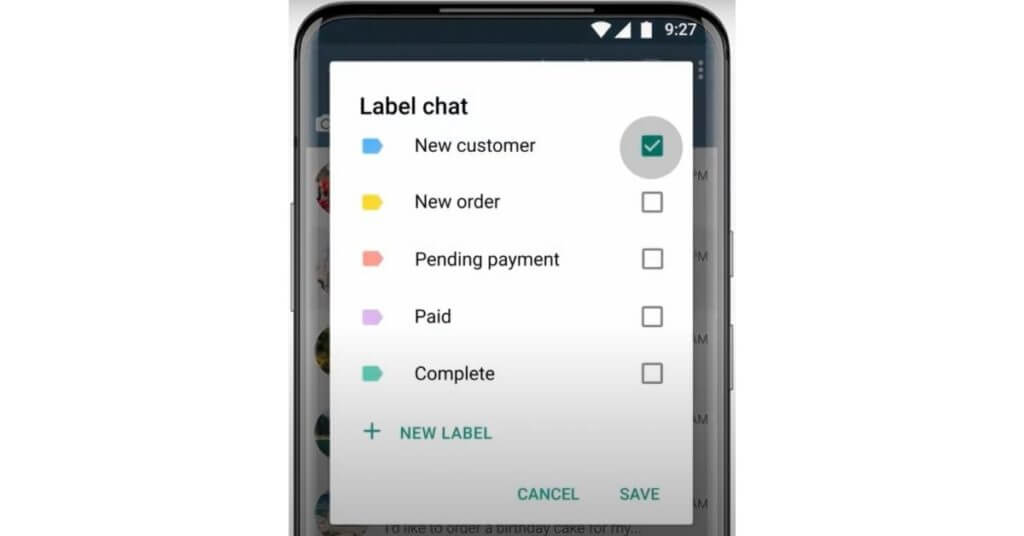 You can create up to 20 custom labels and use them to mark individual contacts or groups. This is a convenient feature where you can select labels and organise your data productively.
7. User Profile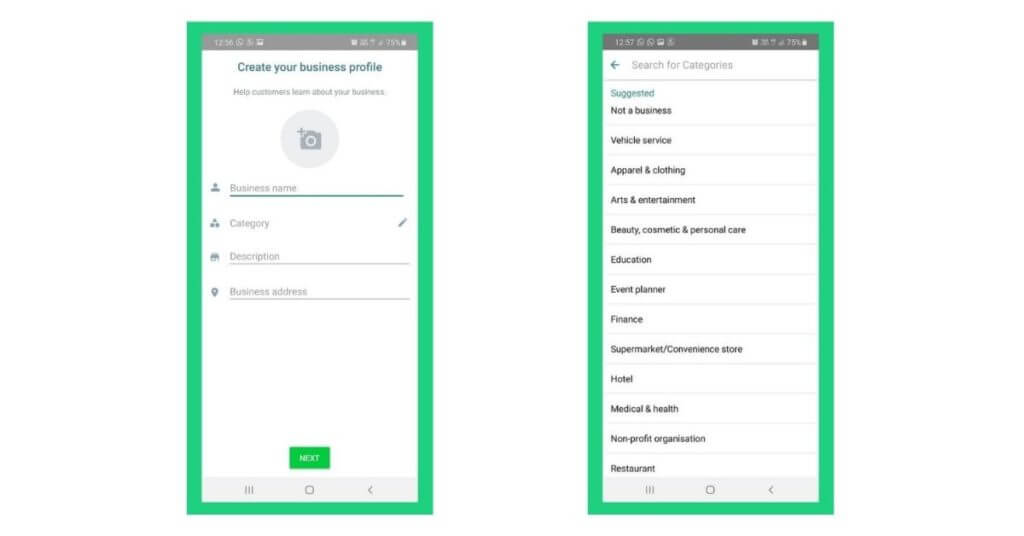 User profile varies in both apps. On WhatsApp Business, you can display business name, logo, business category, website URL, showcase product catalog, insert company description, update location and define working hours.
Whereas, WhatsApp personal app profile section has only about section, name, display picture, and phone number.
8. Message Automation
You can't automate messages on personal WhatsApp Messenger. However, in the WhatsApp Business app, there are three kinds of message automation functions (triggers):
Quick replies,
Away messages, and
Greeting messages.
This feature comes in handy for people who are busy or when you are away from the office. When someone interacts with your WhatsApp number during those pre-defined away hours, the user gets custom automated responses based on the trigger.
9. Message Statistics
Message statistics report gives out a detailed analysis in WhatsApp Business.
You can analyse through the app's pre-defined metrics, such as the number of messages sent, delivered, read, and received. This is a crucial element for business owners as they can analyse account performance from the dashboard.
While in WhatsApp personal messenger, the message statistics report is limited.
10. Profile Connectivity
Both the apps support click-to-chat links, connect using QR code, or even interact via phone number.
This feature is best suited for chatting on WhatsApp – individual or official purpose.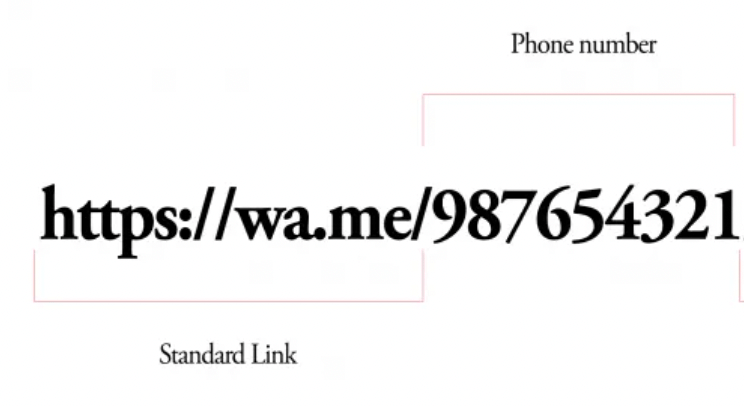 The click-to-chat link function provides a link in which a user can initiate a chat with your account by clicking the given link. You can create your custom WhatsApp click-to-chat link easily.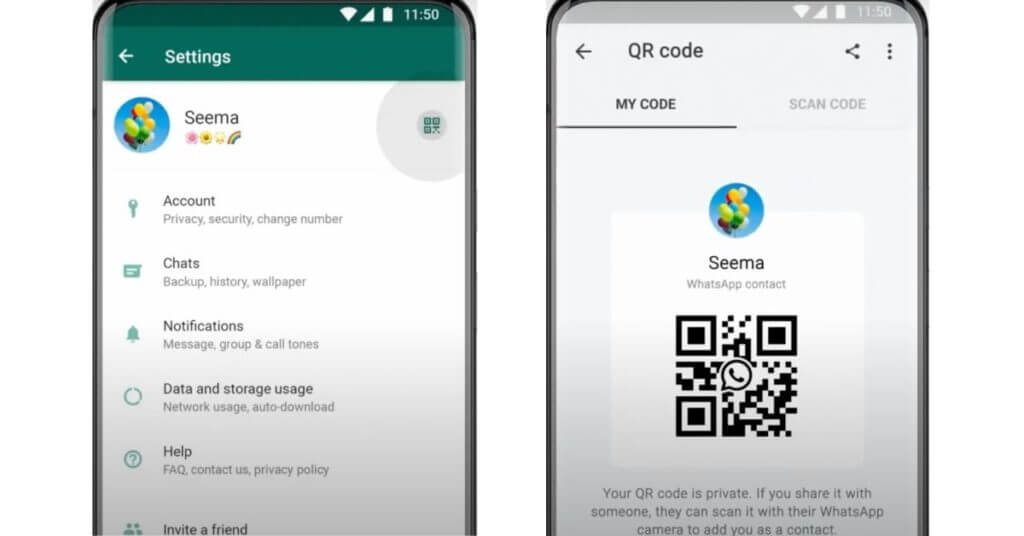 For the QR code, the user has to scan the code and then initiate a chat. Every profile has a unique QR code, and you can find this in WhatsApp settings; after entering, you can notice a QR code icon beside your name.
On the other hand, only WhatsApp Business owners can generate a Shortlink from their settings and share it with their customers that they can use to start conversations with your Business account. Unlike click-to-chat, short link is automatically generated in the app.
To sum up, the below table gives you an overview of the difference between WhatsApp and WhatsApp Business accounts.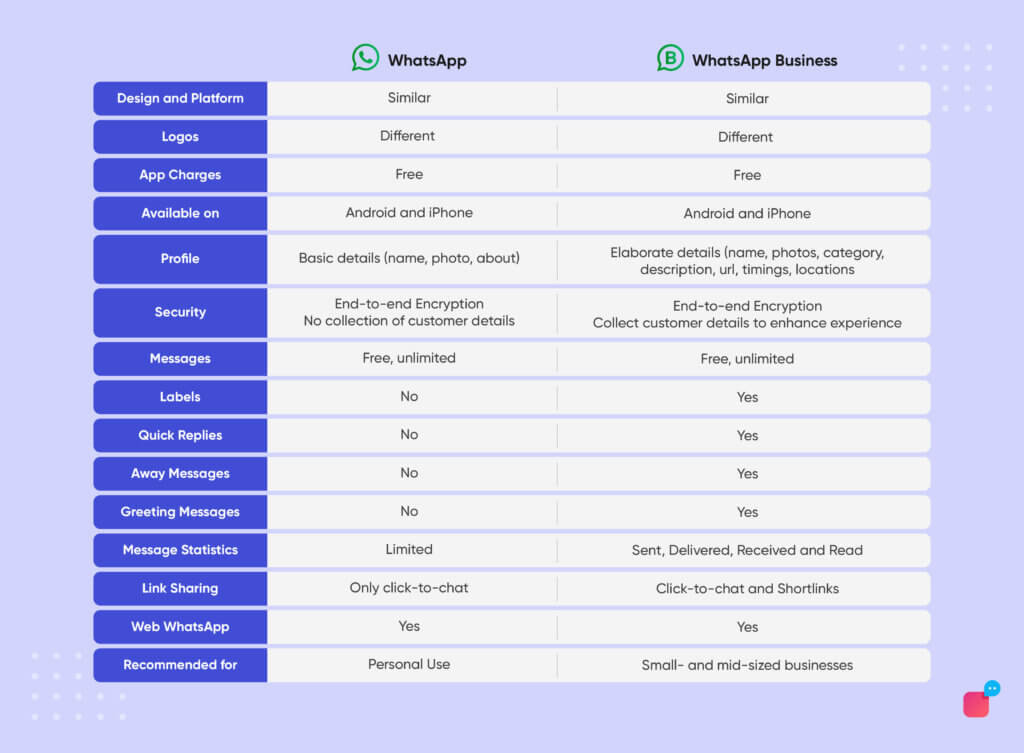 WhatsApp Business API
For large-scale businesses, there's a new platform: WhatsApp Business API.
This platform focuses on mid-size to large-scale companies by providing tons of automation features and builds bots.
You can create a WhatsApp Business API account only through the API provided by WhatsApp Business Solution Providers (BSP).
This is a paid platform where you get charged based on message sessions.
Some of the salient features of this platform are:
Broadcast messages to unlimited people
Add multiple users to handle chats
Connect with CRM to manage conversations
Generate advanced analytical reports
Integrate with third-party applications
Receive a green-tick verified badge on your WhatsApp Business account profile
Build a chatbot for WhatsApp to support customers, generate leads, collect feedback and much more!
You can learn more about it here: Difference between WhatsApp Business and WhatsApp Business API
Frequently Asked Questions
1. What is the advantage of WhatsApp Business over WhatsApp?
With WhatsApp Business, brands can create a business profile and build trust. Businesses can share their contact information and working hours. Companies have the advantage to showcase their catalog and respond to customers with quick replies, away messages and greetings for a better customer care experience. These features are not available on WhatsApp's normal app.
2. Which is safe WhatsApp or WhatsApp Business?
Both apps are safe to use. The messages are free and end-to-end encrypted.
In WhatsApp Business, once the message is received, it will be subject to the privacy policy followed by the business. To give customers control over their communication, WhatsApp displays a message informing them that their conversations are with a WhatsApp Business account. After reading this message, users are free to continue with the conversation or block/delete the number from their contact list.
3. Is WhatsApp Business safe for personal use?
As mentioned above, both apps are free and messages are secure. Therefore, it's safe to use both apps.
WhatsApp Business serves a different purpose from the regular WhatsApp app. If you use the business account for personal use, your contacts will see a message notifying them about your account type.
4. Can we use WhatsApp and WhatsApp Business on the same phone?
Yes, you can use WhatsApp and WhatsApp Business on the same phone as long as you use a different phone number for them. To make this possible, you'll need to use a dual-SIM phone and register both accounts with different phone numbers.
5. Can I use the same number for personal and business WhatsApp?
No, you cannot use the same phone number for personal and business WhatsApp. If you register for a business account using the same phone number, your personal account will be converted into WhatsApp Business account.
6. Is WhatsApp Business free?
Yes, downloading the WhatsApp Business account is free on both Android and iPhone. Businesses are not charged for sending messages to customers.
7. Does it cost to message a WhatsApp Business account?
No, WhatsApp doesn't levy any charges on users to send a message to a WhatsApp Business account.
8. Can I convert my WhatsApp to a business account?
Yes, you can migrate your WhatsApp personal account to a Business account. The process is fast, simple and reliable. When installing WhatsApp Business, you'll be given an option to use the same number (WhatsApp auto-detects the number used on your personal account) or a different number. If you select the same number, your WhatsApp personal account will be converted to a business account.
9. How to verify a WhatsApp business account?
You can verify your WhatsApp Business account phone number during the activation step. To verify your phone number, enter the number you want to verify and receive the verification code. You can alternatively use the Call Me feature. Enter the verification code you get in SMS or in the phone call.
However, if you are looking for a green badge next to your name, this is possible only on the WhatsApp Business API account.
10. What are the disadvantages of WhatsApp Business?
WhatsApp Business doesn't have many features which a WhatsApp Business API has. Some of the disadvantages include:
It's not GDPR compliant.
Only one person can handle queries. Chats cannot be transferred to anyone else.
Limited automation options.
Cannot sync with your CRM or other tools to personalise conversations and provide a seamless customer experience.
Also check out! WhatsApp For Restaurants 101: WhatsApp Food Ordering System
We think you'd also like: 21 Most Frequently Asked Questions On WhatsApp Business
To sum it up
After looking at the differences between WhatsApp and WhatsApp Business, it is obvious that WhatsApp Business has added advantages compared to personal WhatsApp Messenger.
New features are lined up for the business app to make it more engaging and a great tool for interacting with your customers. This app favours local business owners who have a small customer database.
Are you serious about your operations and want to take full advantage of engaging your customers on WhatsApp? In that case, the WhatsApp chatbot API solution is the best way to serve your purpose. And if you want to ace customer support on WhatsApp, we'd highly recommend you to download our free Comprehensive eBook on WhatsApp Customer Support.