5 Mins
Customer support has evolved from the traditional help desk to a multi-dimensional support system. Brands are experimenting, faltering and building their support teams in the way that best fits their business. So, what is an ideal way to build customer support?
Well, that's always a matter of discussion. To answer this question, we spoke to many industry leaders in the space about how they have built support teams in their companies. And here are our 5 tried and tested tips by experts on what makes a great service team.
Jump to reach any of these 5 tips shared by experts to build a cohesive, strong support system

5 ways to build customer support that works the best for your business
We will let the experts do the talking!
1. The core problem must be your priority
We are familiar with the fact that customer support is supposed to respond to the customer's queries and provide technical support to the customer as quickly as possible.
But where does the problem actually arise from?
Nikhil Shanker, VP of Customer Experience at Urban Company says, recognising the core problem and being able to eliminate the root cause of the problem is what good customer support does.
And that makes sense.
When the problem is solved at the surface level without knowing its root cause, you will find the same issue circling back on the chat window of different customers.
It's a never-ending process that will cost you a lot in the long run.
For instance, you're getting a lot of complaints regarding receiving a damaged product. The reason can be the poor logistic system or the packaging you'll have to work on.
At the moment, you'd not want to upset your customer so you focus on providing quick and easy exchange. And every time a damaged product ticket is raised, you'd offer a return or an exchange again. But what if it's a recurrent issue? Without acknowledging the real reason behind similar tickets, the problem will continue to exist forever.
Another example could be a faulty payment system. Do you see not one, not two, but MANY users complaining at the checkout page?
Some of them might be unable to go past the payment gateway or find their transaction failing at every attempt – the problem lies a lot deeper than what you see AT THE SURFACE. Analysing and running mock tests can help you get down to the grassroots of the issue that needs to be fixed, which can help you minimise complaints during the payment process.
Acknowledging the core problem will help you create better countermeasures. Create the right system, incentives, programs, etc to enable all associates, whether in-house or partner company, to eliminate the problem at the core.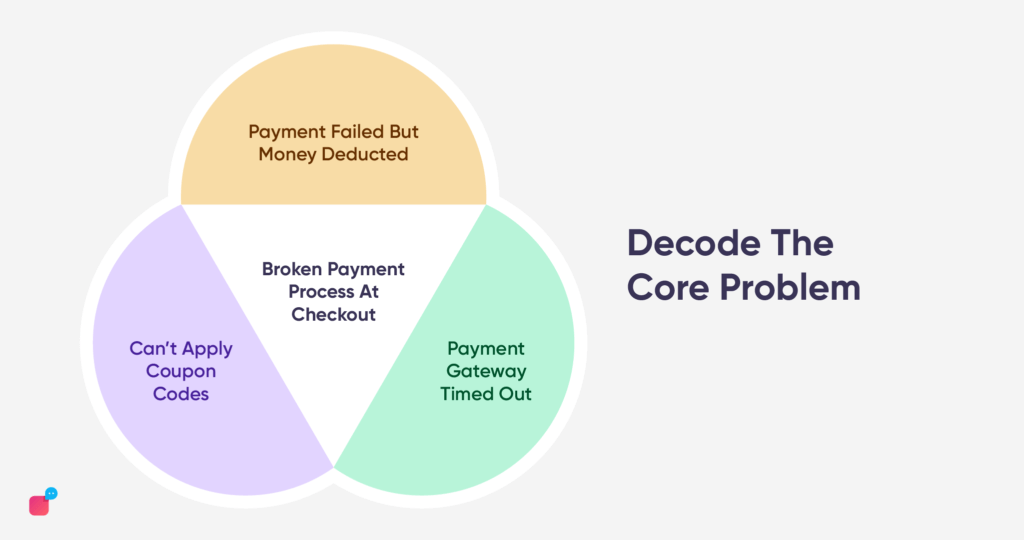 2. Progress stems from regular performance checks
To build good customer support is to evaluate the performance of your current support system.
A healthy support function focuses on delivering a well-knit, relevant, and helpful customer experience.
For that, you need to have an answer to a few questions: Was the customer support polite? Did they attend to all users assigned to them? Were they able to guide users with a proper solution? etc.
Sameer Nagpal, Director of Customer Happiness at crypto exchange WazirX believes CSAT should be your north-star metric to show the quality of service experience you deliver.
Building high customer satisfaction is a continuous process. It's a powerful metric that shows just how well your support is functioning.
Sameer thinks businesses, especially service-first companies can not overlook customer satisfaction as a metric that paints the true picture of the current state of your support team, helps you identify gaps, and helps you deliver better in future.
"The most important metric for that, in my opinion, is your regular CSAT or customer satisfaction or whatever we want to call it. We measure a host of internal metrics for response times, resolutions, and quality, for different parameters, but again, your CSAT is the king metric when you talk about your services organisation.", he continues during our conversation.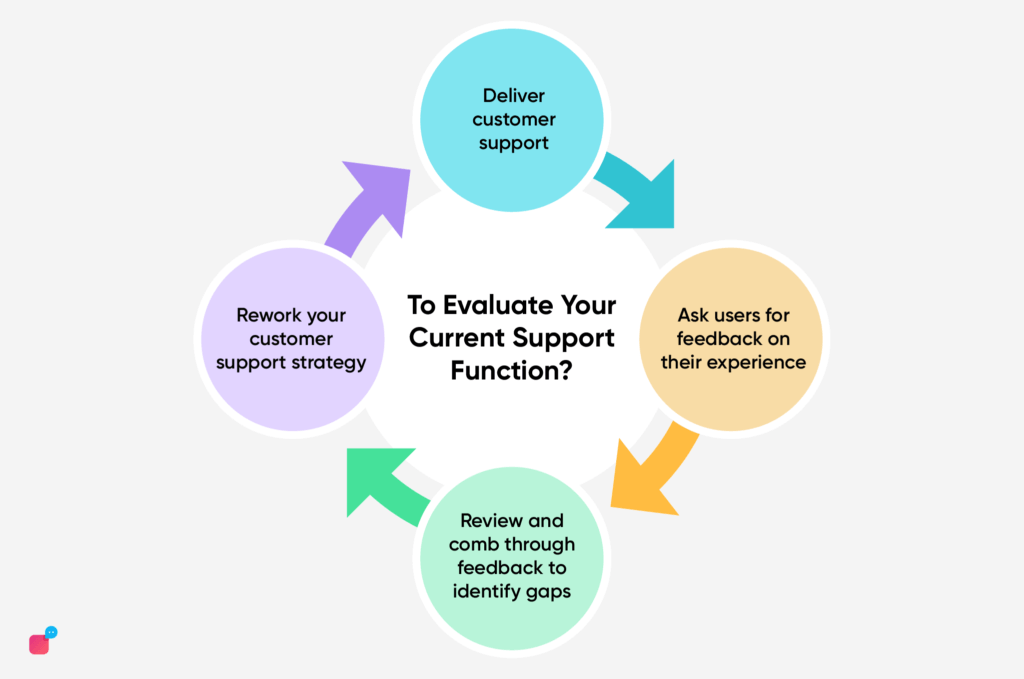 3. Workforce management should not be undervalued
According to Fasih Abbas Director & Head of Customer Success, Cashfree, workforce management plays a crucial role in customer support.
Having a detailed daily schedule, and knowing who all needs to be put on which day and at which hour makes a huge impact on your team's productivity.
After you calculate the workload, it helps to predict the future requirements of customer demand and then allocate employees as per the need. So that when there is a sudden call surge, customers' queries are not ignored or kept on hold for too long.
And adding conversational AI to the process makes your agent's life much easier. Conversational AI like Verloop.io comes with powerful live chat features that are very handy during active conversations and empower your agents to deliver hassle-free support every time. Our platform also keeps you informed of your rush hours at all times so you stay one step ahead of managing your support workforce.
Workforce management helps to track the performance of the employees based on customer satisfaction. It makes sure that the teams are working in parallel to support the team's goal. Moreover, an analytical dashboard shows your team's KPIs in a closed space.
Related: From In-house to Online, This Retail Brand Knows How to Deliver Delightful CX
You can view metrics like your average resolution time, first response time, quality of chats, and resolution rates in real time. Having a clear vantage point for such data can help you gauge your team's capacity and performance – all of which only result in better workforce planning.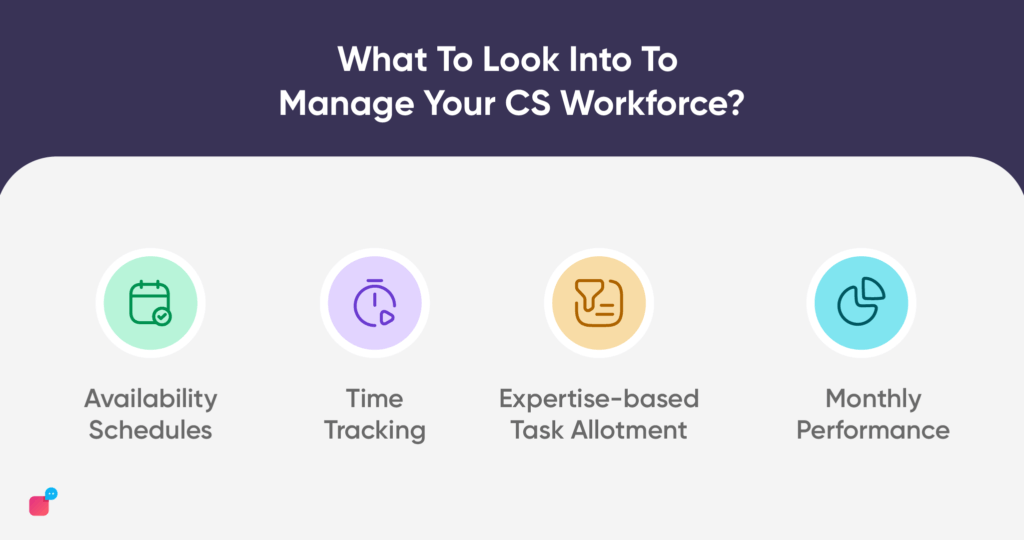 4. Omnichannel presence takes the cake
The Internet world is dominated by young people. Whether it's Instagram or WhatsApp, most users today are thriving on different digital channels. Especially, gen Z and young millennials who are more comfortable using chat, voice, and different social platforms.
Your customers must be met with your support team's presence on these channels at all times, believes Shweta Shrivastava, Head of Customer Experience at Tata Clique.
"So we do not restrict customers in any channel. That is another philosophy that we have. If a customer wants to get in touch with us, all channels are open. We say that we will be present where you are as a customer and we will serve you. Your choice, you want to choose a channel and we will be present there.", she emphasises.
Certainly gone are those days when customer support was offered only via call centres. So why make life more difficult for your loyal customers by limiting support to an out-modelled channel?
Each channel meets customers' needs differently. It's important to understand how your customers are currently communicating with you. If you expect to get your support right and pull off some big wins by delivering great support, you better be on the same channels your users most visit.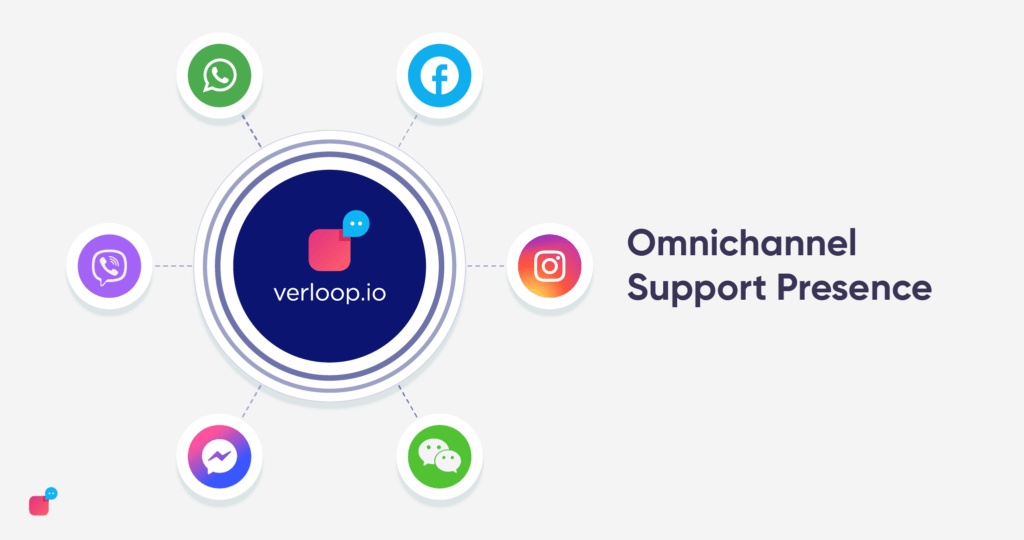 5. Happy user experiences start inside
According to Sreejit Nair, Ex-Head of Product for CX – Licious, to build a high-quality customer support team, it is important to improve the agent's experience as well.
While customer satisfaction and happiness remain primary, to achieve that, it is equally important for the support team to stay happy, motivated, and content with their jobs.
A happy agent is less likely to take their work as a burden as they are not bogged down with fear and anxiety.
They are more attentive and deliver better customer service as compared to stressed-out workers who tend to be more distracted. And it has a lot to do with client retention and business profitability. After all, happy individuals perform their duty better, and offer better CX, which translates to higher ROI, more repeat customers, and positive brand perception.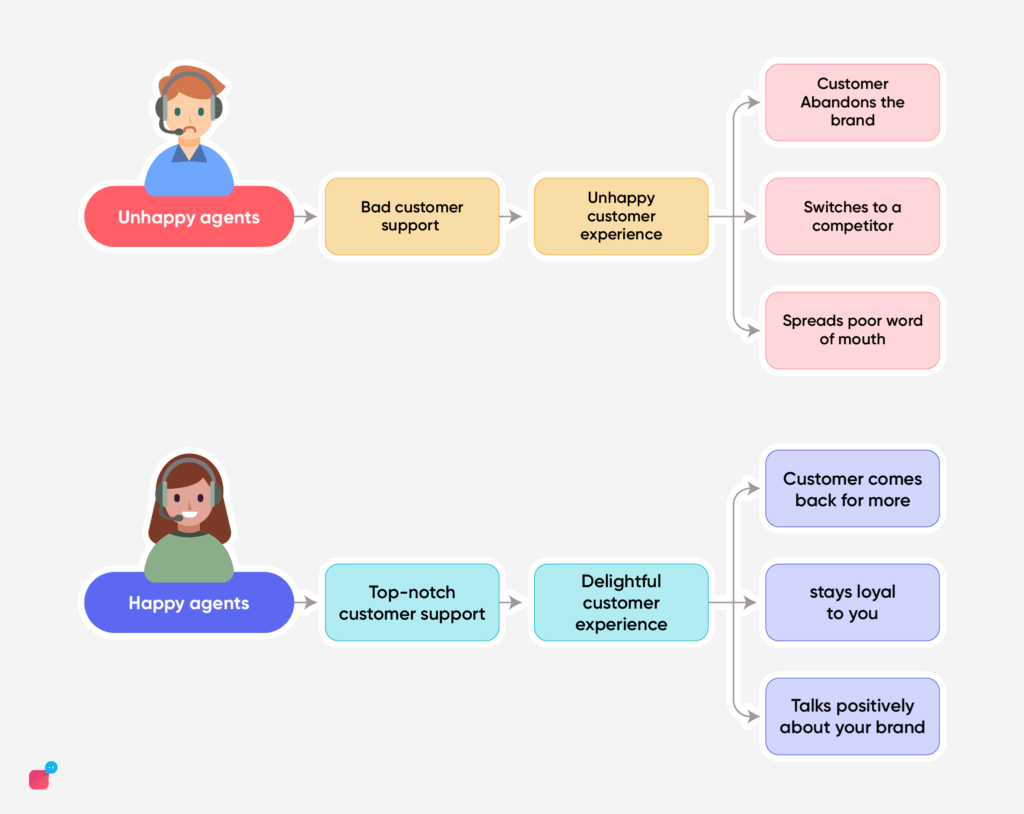 So to have a happy experience at support, you should have good hiring bars in terms of people that are to be recruited. They should be given an intensive and extensive training process for systems and tools. This equips them with standard operating procedures for each and every issue they come up with and aid them to exercise the right judgment in the favour of the customer.
Want a starting point to improve agent experience at your company? Use our free ebook as your go-to guide!