8 Mins
WhatsApp opt-in is one of the most powerful Sales and Support tools ever made. WhatsApp Chatbots are cheap, effective and customer-friendly. Understandably, however, WhatsApp doesn't want to turn the platform into a wasteground of spam. So in order to communicate with customers on WhatsApp, the company makes it compulsory to collect WhatsApp Business Opt-Ins.
In this blog piece, we'll answer three questions.
Let's start off with the first one.
1. What is WhatsApp's business opt-in?
A WhatsApp opt-in message is traditionally defined as a form of explicit consent given by users, acknowledging interest in a product or service and authorizing a third party to contact them with further information.
WhatsApp requires that companies have explicit consent from a customer before any communication between the two parties.  WhatsApp Business further states –
"A user must first consent to receive messages in WhatsApp by opting into them via a third-party channel."
You can find WhatsApp opt-ins all across the internet. You opt-in to newsletters, services, reminders and future communication.
But WhatsApp opt-ins are more than just good manners, they're law. The CAN-SPAM Act of 2003 and GDPR both set strict regulations about how opt-ins are defined.
There are specific third-party opt-in requirements that companies MUST meet during the process of collecting. The requirements are based on two factors –
The kind of language used – The WhatsApp opt-in message must adhere to the following  format: "receive [noun], [logo and name], on [number]"
The user interfaces deployed – The opt-in must be through a visual element (like a checkbox), should have the WhatsApp logo in it and must give the user explicit control over what number is used (an entry field).
2. What are the best ways to collect WhatsApp business opt-ins?
With regard to channels used for opt-ins, dev documentation on Facebook's Developer portal simply states –
"This [WhatsApp opt-in] can be any channel your business uses to communicate with people today."
That's admittedly not a lot to go on.
So in this section, we'll discuss the 7 best ways to collect WhatsApp Business Opt-Ins. These seven ways are –
#1. Website opt-ins
Your website is your most valuable digital asset. Regardless of the industry, you operate in your website is a great place to collect opt-ins. Both, new and existing customers alike can sign up to receive messages on WhatsApp. There are three ways to use your website to collect WhatsApp opt-ins.
Your home page is one of the best tools for driving conversions. Use a pop-up to promote your shiny new channel of communication. New customers can signup for your new offering and returning customers can switch over from email/call to get faster support.
You can place banners at the top of your most popular webpages. This can help you grab the attention of casual and intent-driven prospects alike. They can reach out to you using WhatsApp and have their queries cleared faster.
You can build a landing page for the specific purpose of announcing your WhatsApp Chatbot. Beginning with, by redirecting customers to your WhatsApp landing page using banners or from your home page. This allows you to share more information about it in a single place. Customers can consent by providing their phone numbers and hitting your CTA. Once successfully completed, take them to a "thank you" page. Ensure that your landing page works across devices for maximum efficiency.
#2. Existing channels of communication
The best way to get existing customers to opt into WhatsApp opt-in is by utilizing channels you already use to talk to them.
Companies can now collect options within a WhatsApp thread. If you are already in conversation with your user, you can ask for consent right then and there.
Other than WhatsApp, companies usually deploy a large variety of channels to engage and interact with their customers. From emails to SMS and everything in between, the larger the company, the more likely they are to use multiple touchpoints.
Unfortunately, to a customer, this usually feels like spam. A food delivery company doesn't have to send me a mail to tell me my food has been delivered after they've already sent me an in-app notification, an SMS and had the driver call to let me know he's at my door.
Port customers to WhatsApp by sending them one-time notifications about the easier, better support channel you've just launched. If you're insistent, you could also embed the WhatsApp opt-in form as standard into your communication. Social Media is a great way to get the word out too.
#3. Third-party channel opt-ins
As we recommended earlier, you can use your existing channels for maximum conversion. However, you could also cast a wider net by using other third-party channels.
SMS is a popular broadcast marketing and support channel. Consider using SMS's to let customers know you're available on WhatsApp. You can attach links to enable single-step simple opt-in messages. Incentivize the process by letting them know opting in means an end to SMS blasts.
Depending on your open rates, emails are a great way to reach out to customers and provide a comprehensive pitch. Elaborate on the advantages of WhatsApp as a channel for company-customer communication. Use newsletter, images, and GIFS to really make the sale. To collect consent, embed a form in the email to allow for a one-step opt-in.
Social Media channels like Facebook, Twitter, and LinkedIn allow you to reach a broad audience of customers. Use carousels to get them to opt-in, or redirect them to external links.
Consider pinning your WhatsApp availability to the top of your social media feeds. This ensures that your customers don't have to air their grievances in public, but instead resolve their issues over WhatsApp.
Instead of having your customers being left on hold, use your existing IVR system to port them to WhatsApp. The process uses your existing infrastructure. Simply ask your customers to enter their number and press a specific key on their dial pad to confirm consent.
ATMs are an underrated way to collect opt-ins and announce new feature releases. They meet all the criteria required and are intent-driven interactions. Advertise WhatsApp as a one-stop-shop channel for notifications, updates, and support functions (document submission, etc).
Get customers to opt-in using the ATM's touchscreen or number input interface.
#4. Existing systems opt-ins
Consider pitching WhatsApp as an alternative during a customers' journey through existing system processes.
For example, an airline company could prompt an opt-in during the booking process. The company could offer to deliver boarding passes, notifications, and updates straight to WhatsApp.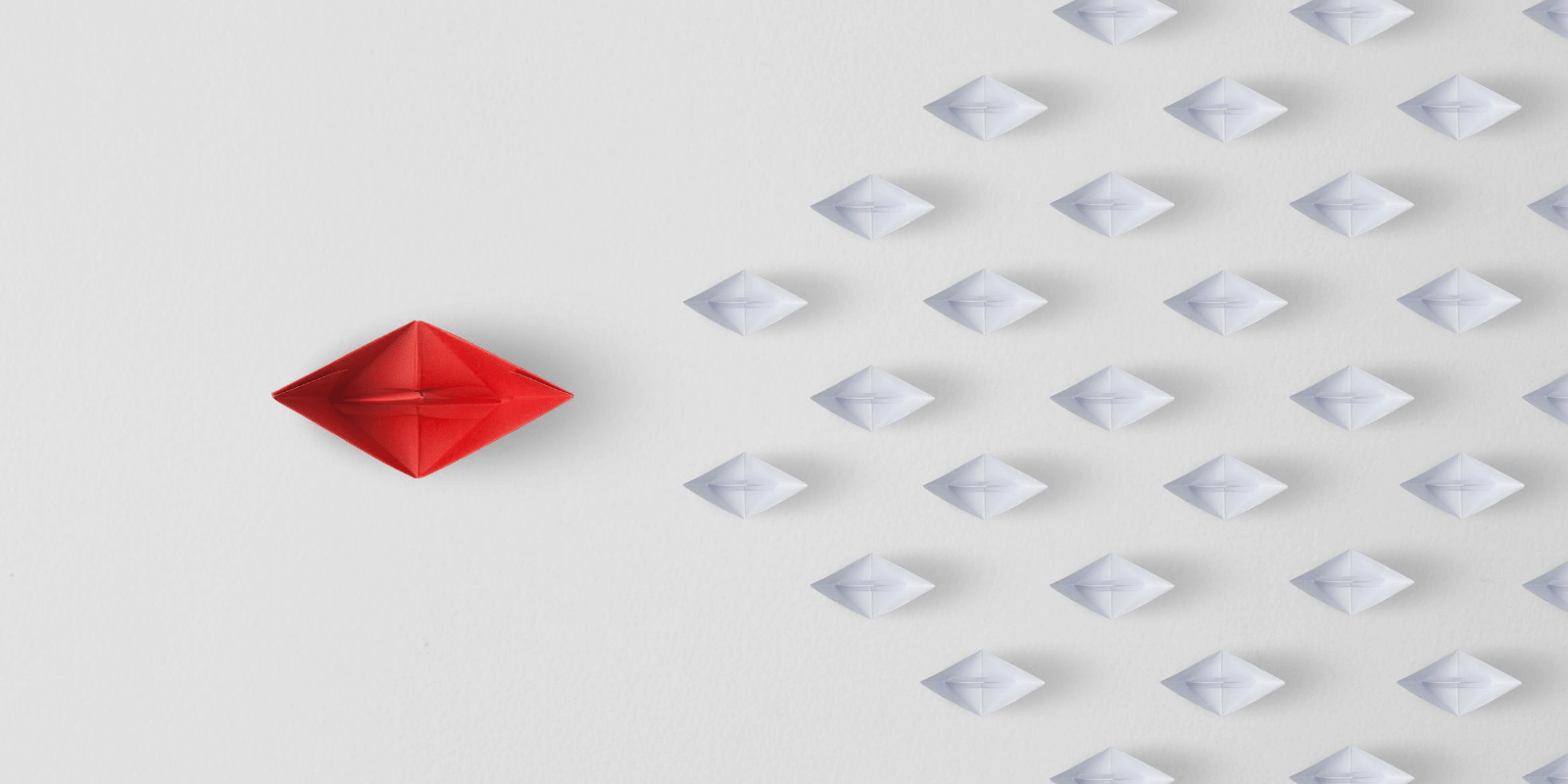 An in-the-flow opt-in pitch helps customers in their moment of struggle. They are more likely to opt-in during the purchase process, thereby increasing your opt-in rate. A simple checkbox with an input feed for numbers is often the most effective tool.
Delivery services, e-tailers, retailers, logistics and food delivery companies are the best-suited models for an "in-systems" opt-in.
#5. In-store WhatsApp opt-ins
Companies that have retail outlets have a massive advantage over internet-only firms when it comes to opt-ins. Point of Sale (POS) interactions are a more efficient version of existing-system interactions.
Use on-ground opt-ins to inform customers about their reward points, collect CSAT scores and file for refunds.
#6. Contact us sections
Take it from (me) the customer of many SaaS products, "Contact Us" sections are just the worst.
Instead of forcing customers into waiting for hours and multiple email threads to get an answer, simply add an opt-in for WhatsApp. In a matter of seconds, an agent can answer a customers queries on a platform of their choice.
From a sales standpoint, you eliminate sales-funnel hurdles by answering the prospects' questions immediately. In addition, you can also use this touchpoint to handhold them through the sales process.
From a support standpoint, quicker response times lead to improved customer satisfaction and by extension better customer retention.
From a company standpoint, a WhatsApp opt-in option improves sign-up conversion rates. It also reduces the cost of maintaining expensive, obsolete support infrastructure.
#7. Updated sign up forms
Another powerful way to collect opt-ins from customers is by advertising it as they sign up for your product/service. Letting your customers know that you have WhatsApp API's lets them know you've invested in excellent customer support.
Use a checkbox so that customers can opt-in as they're entering their phone numbers. This ensures your customer is given high-speed, excellent service from the moment they've signed up.
Meanwhile, many companies provide their customers with options for their "preferred mode" of communication. You could simply add WhatsApp to that list or build a bespoke option during the process.
We think you'd also like: 21 Most Frequently Asked Questions On WhatsApp Business
3. What can, and can't you do once you've collected a WhatsApp opt-in?
WhatsApp Business Opt-Ins are powerful things.They allow you to enter into one of the most private aspects of a customer's lives; their inbox. With this great power, comes great responsibility.
WhatsApp Opt-In guidelines are extremely clear in what it does and don't allow you to do on the platform.
WhatsApp messages are divided into Inbound and Outbound messages. Each is regulated differently. 
Inbound messages are when a customer reaches out to a company. Since the customer has shown an intent to engage by texting first, these messages are not strictly regulated.
Outbound messages are when a company reaches out to a customer. These have more potential to be constituted as spam, outbound messages are strictly regulated.
Likewise, Companies are only allowed to text customers first by using pre-approved templates. The templates have to be disclosed to WhatsApp and can only be used post approval from the company.
To ensure high opt-in rates and low opt-out rates, you can follow a couple of guidelines.
Ensure your WhatsApp opt-in model is simple to use and easy to distinguish
Each channel will require a different type of model, experiment and find the model that suits you.
Look at your competitors and understand what they're doing.
Reach out to experts and inquire about WhatsApp Business API integrations.
WhatsApp today is decisive for businesses aiming to go the extra mile to provide stellar customer support. We have curated a Comprehensive Guide on WhatsApp Customer Support. Click below to down it for FREE!