6 Mins
Today, chatbots are making life easier for customers, sales teams, talent folks, and mostly for the customer support workforce. Chatbots are simply great at delivering excellent customer service.
Having your query clarified in real-time does wonder for your customer success and satisfaction scores. The best examples of chatbots record some of the highest fulfilment rates with the lowest response times.
Instead of having a 200+ support team on cellphones and computers handling a blizzard of calls and emails, a chatbot allows you to engage customers with a skeletal crew of reps.
In this article, we will talk about the 10 best chatbot examples to improve customer service.
What Are Chatbots for Customer Service?
Chatbots are computer programs, which can either be rule-based to perform defined tasks, or powered by AI or ML to replicate human conversation using text or speech. They usually communicate on behalf of a company and/or brand and are used as an alternative to human interaction like emails or calls.
Different chatbots operate differently based on the systems upon which they're built, much like cars would. Here's a quick guide on how you can implement a website chatbot with Verloop.io!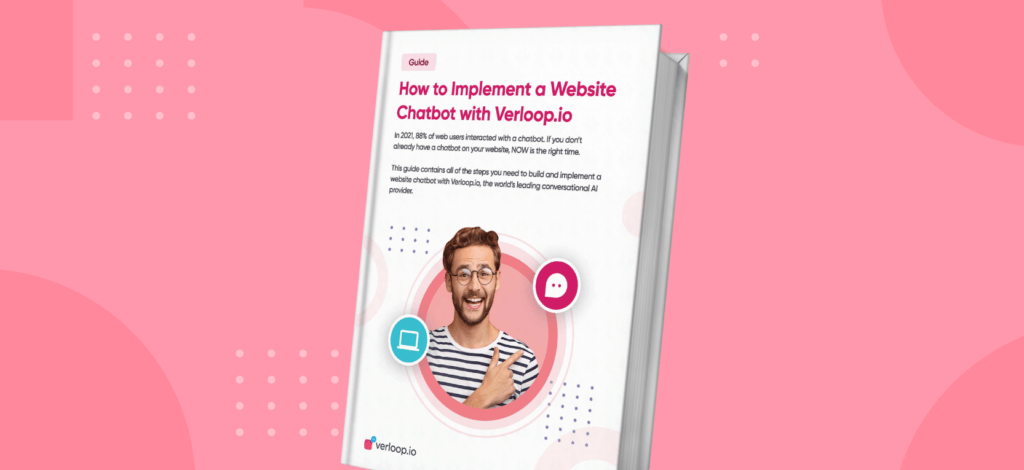 How Do the Best Chatbots for Customer Service Work?
Before we get into the best chatbot examples, let's first understand how they work. At their core, chatbots work using NLP, NLU, and NLG (Natural Language Processing, Understanding, and Generation.) Chatbots usually function using one of the following three methods.
1. Keyword Detection
The bot picks up on 'keywords' in messages and assigns each of them with an 'intent'. If for example, you say, "I want to buy shoes", the bot picks up the words "buy" and "shoes" and throws out an appropriate response.
2. Phrase Detection
In a predefined database, the bot will try to detect the phrase given to it with those contained in the system.
3. Context Detection
Context detection involves using previous messages to shape future responses. If you say, "Do you sell shoes?", and follow up with, "Do you sell those in blue?", the bot should be able to display blue shoes without following up.
Certain chatbots are just better designed than others. They provide better support, in less time and with a quicker turnaround. Read: 5 Ways To Make Your Chatbot More Contextually Intelligent
Here are some chatbot examples of customer service that are doing really well today.
Top 10 Best Chatbot Examples For Customer Service
Some chatbots are making a name for themselves in the market, simply because they are great at what they do. Check out these best chatbot examples used in customer service.
1. MediAssist
MediAssist is a provider of corporate healthcare services. They're employed by over 7000 different firms, some of whom include companies like Accenture and TCS which have over 400,000 employees each.
MediAssist provides each of these employees with a portal, along with their spouse, parents and/or children. The structure of this plan means that MediAssist could have certain corporate customers who over 1,000,000 + MediAssist portals.
MediAssist has automated customer support and service for these companies using a chatbot. What once required a 200+ member team manning emails and phones has been reduced to a live chat team of under 10% of its original strength. They've achieved this by maintaining an average CSAT score of 85%; equivalent to what they achieved with human reps.
Suggested Reading: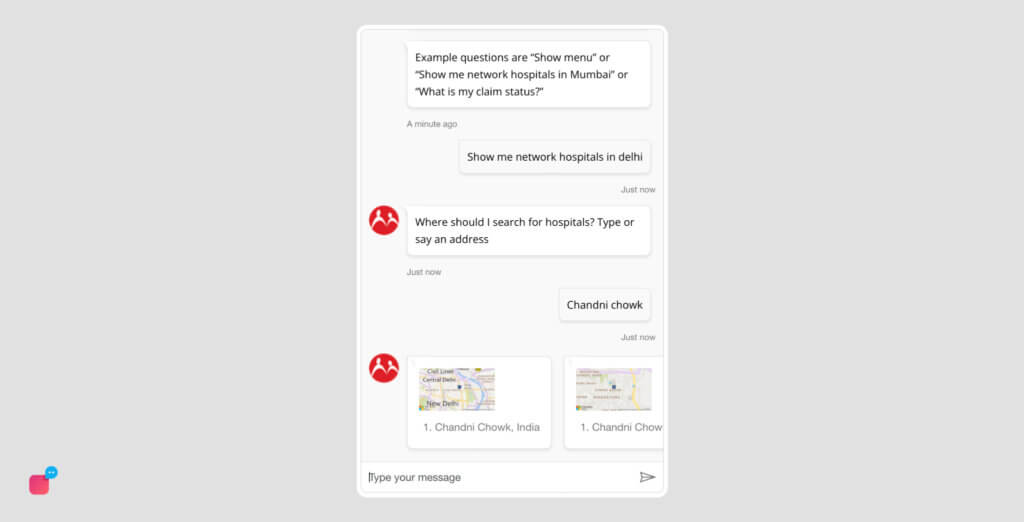 2. Apple
This might not be a surprise, but Apple's chatbot is a great example of doing customer service right. Apple's chatbot is highly contextual and aware of information pertaining to a ticket. It encourages the user to explain their problem as naturally as they can. It then processes the input, while staying contextually aware to push out a relevant resolution.
However, when it is unable to provide satisfactory answers, Apple intelligently routes the query to an available representative, along with all the information collected by the chatbot earlier. If that doesn't make it one of the best chatbot examples, we don't know what will!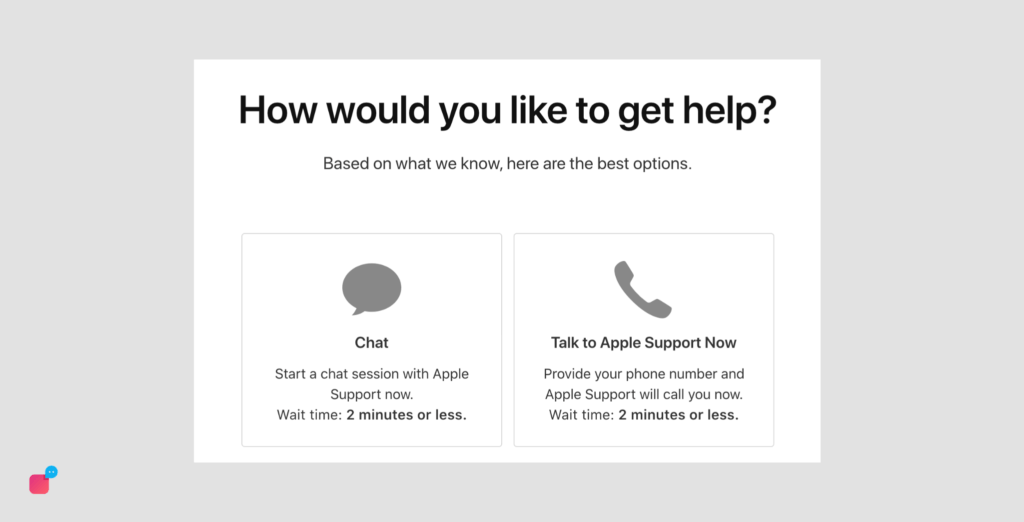 3. CredR
Over 3%-4% of all CredR's leads generated come from a chatbot that they've used for a month.
The secondhand bike eC-commerce marketplace used to see conversion rates of 3% from its webpage. While that number is above the industry average, 97% of unsatisfied customers implies bad customer service.
To change that, CredR bought on board a conversational engagement platform to help them improve conversion rates and qualify leads. The chatbot improved CredR's channel conversion rate to 15%-20% in just a month. It also reduced turnaround time and improved customer satisfaction.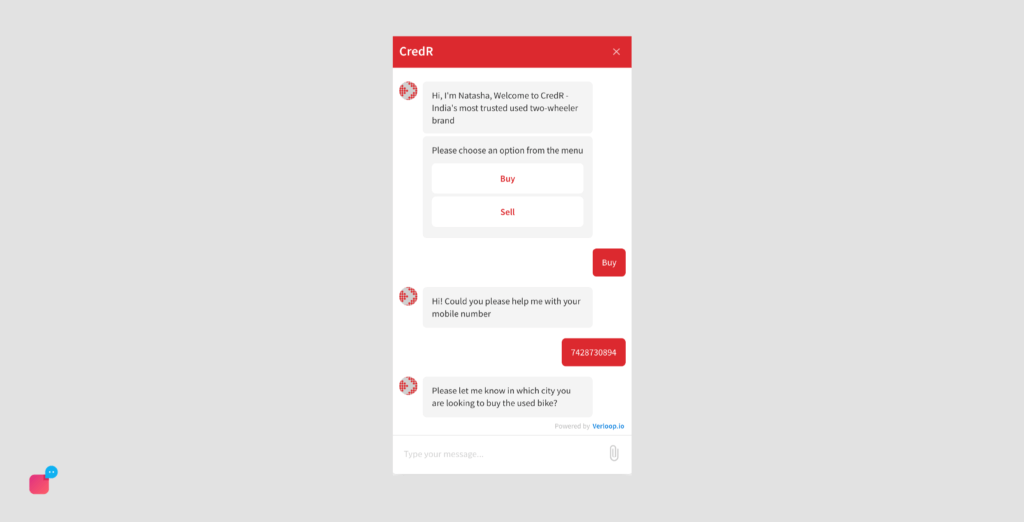 4. HubSpot
HubSpot is an American developer of CRM and email marketing for small and medium businesses, and their audience is awfully wide. Therefore, to select or develop a product for a particular client, the company offered to fill out a huge form on its website with the description of the business. However, that didn't succeed very well. Then, the company created a chatbot that simplified the questioning: clients are asked the main questions in the form of short messages so that they willingly answer them. Today, the format of the messenger is more popular and familiar than filling in the blanks. As a result, the accuracy of the questionnaire increased, and the company was able to offer more customised products to clients.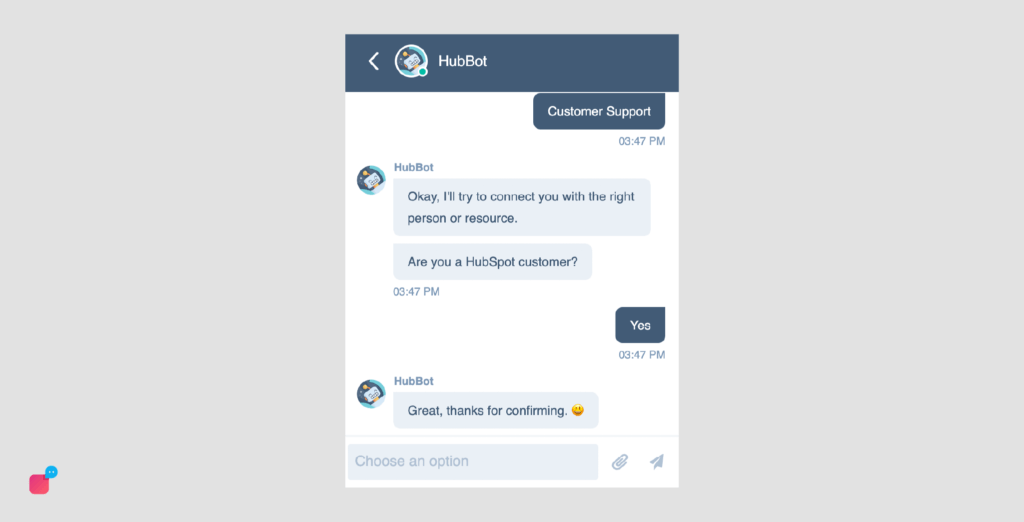 5. JetBlue
America's JetBlue Airways is another great example of a chatbot providing last-minute customer support to travellers on the go. JetBlue offers an SMS chatbot for users to talk to on their iOS or Android devices. More often than not, travellers are in a hurry to gather information and make sure they haven't skipped doing anything as the boarding time approaches.
JetBlue's chatbot ensures to avail all last-minute urgent information to users. Whether it's flight timings, baggage check-ins, reschedules or cancellations – the chatbot is available 24×7 to answer all pressing user questions in real-time.
Also check out: How Flyin, an OTA Platform, Stopped Using Email For Support Entirely After Moving To A Chatbot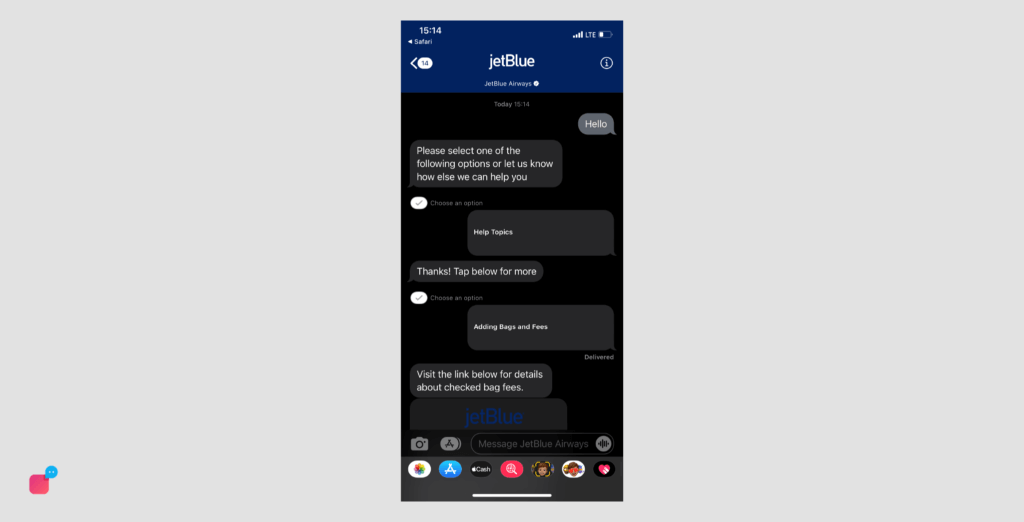 6. Nykaa
Nykaa is one of India's largest e-commerce businesses. The brand engaged 99.7% of all its customers in under 1 minute using a chatbot.
In just the first 30 days of using a chatbot, approximately 1.6 million unique conversations for Nykaa. Over 90% of the customers who participated in these conversations rated the Verloop bot as highly favourable or excellent.
Prior to implementing a chatbot, Nykaa customer service executives spent over 32,000 manhours a month answering and replying to support queries that have now been automated.
Since implementing a chatbot, Nykaa has been able to clear more customer queries, resulting in greater post-purchase customer satisfaction and improved customer loyalty thereafter.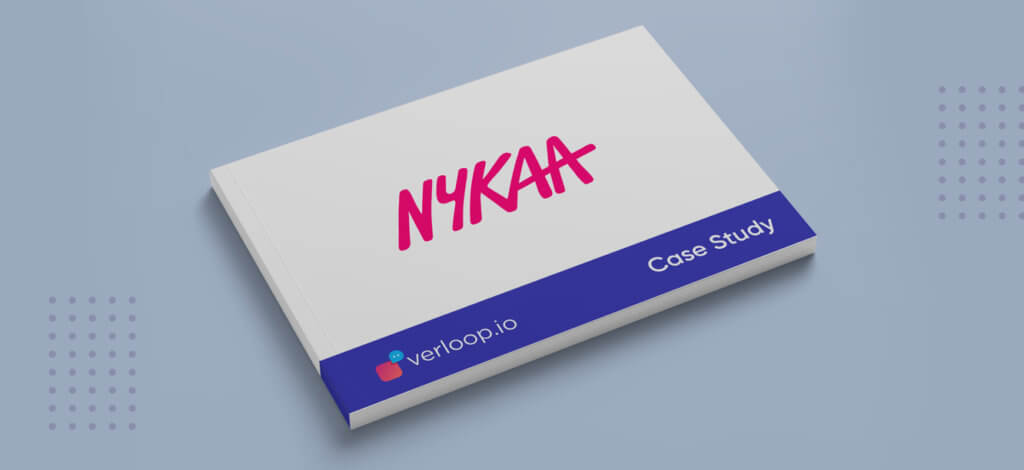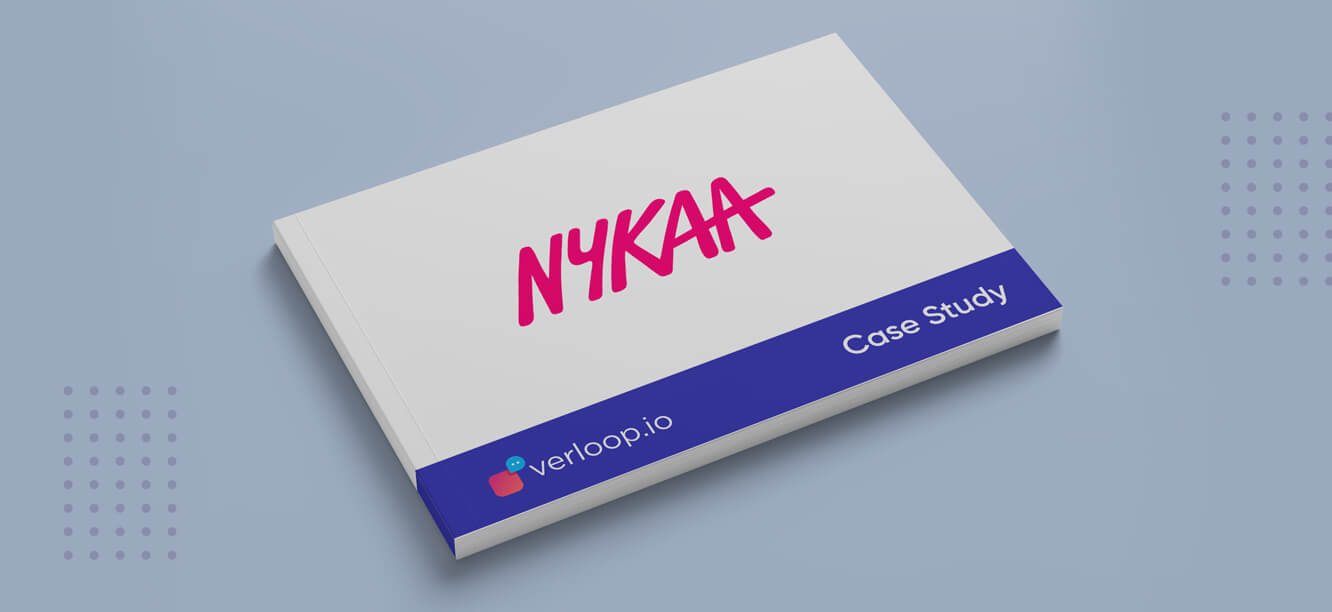 Suggested Reading: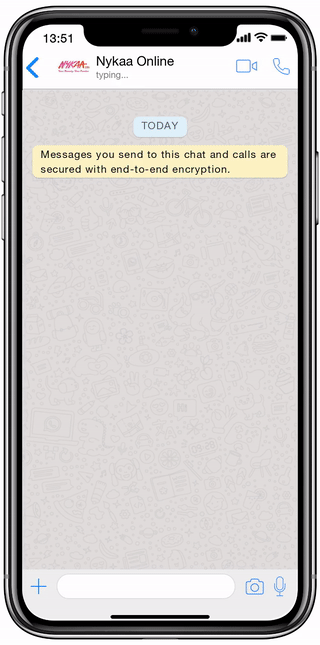 7. AbhiBus
AbhiBus is a leading online bus ticket booking service provider. After implementing a chatbot AbhiBus started engaging 3x customers and resolving 96% of the customer queries in less than 1 minute.
Chatbots are tremendously helpful in travel due to uncertainties that can potentially happen during a journey. Therefore, AbhiBus's chatbot can assist with a customer's booking status, cancellations, and delays of buses, flights, trains, etc., 24/7, without any roadblocks, while making the entire process straightforward and quick!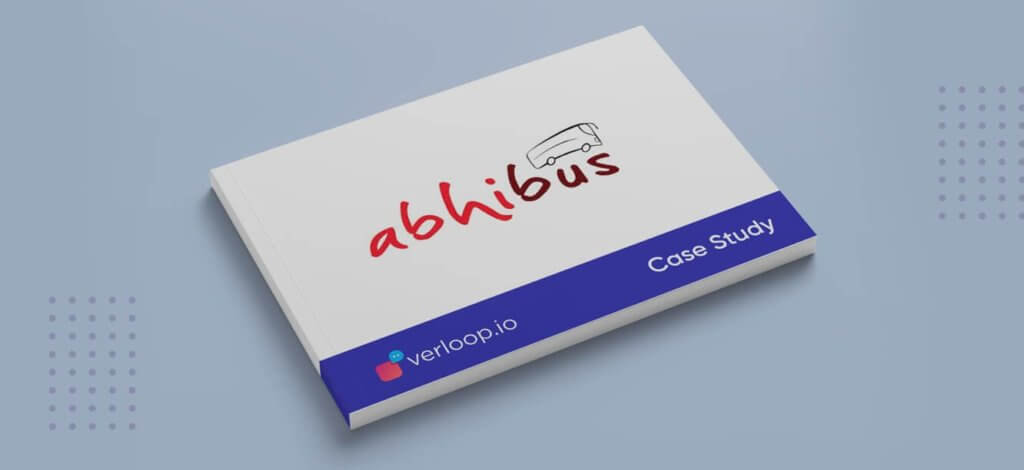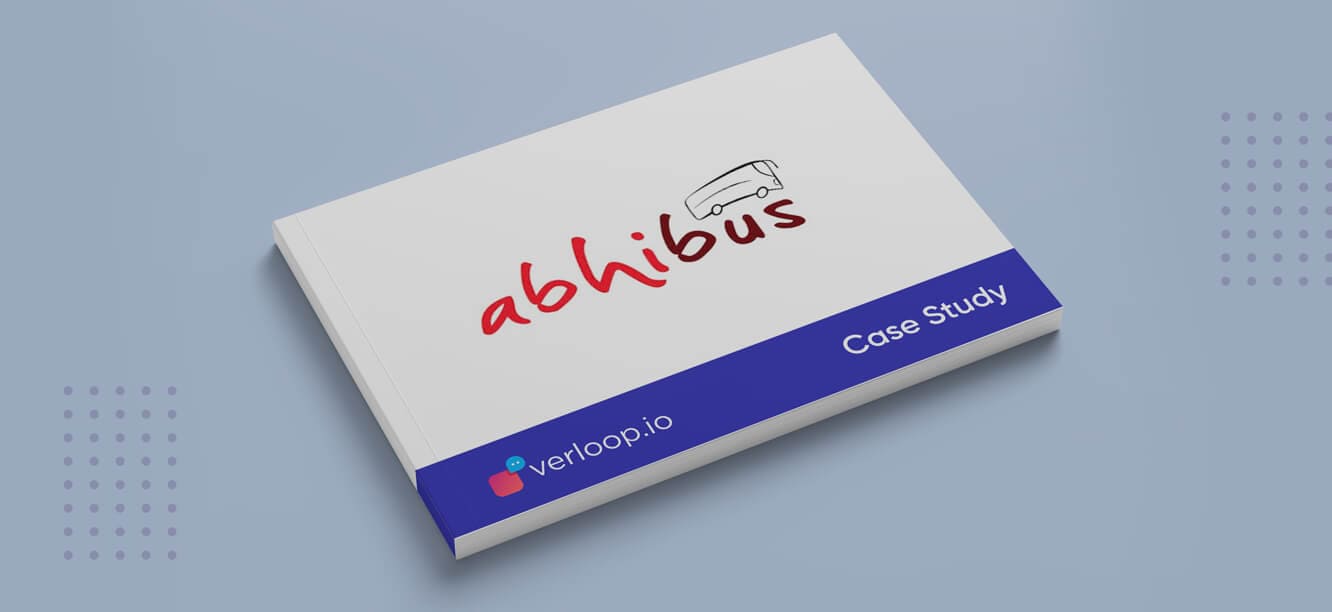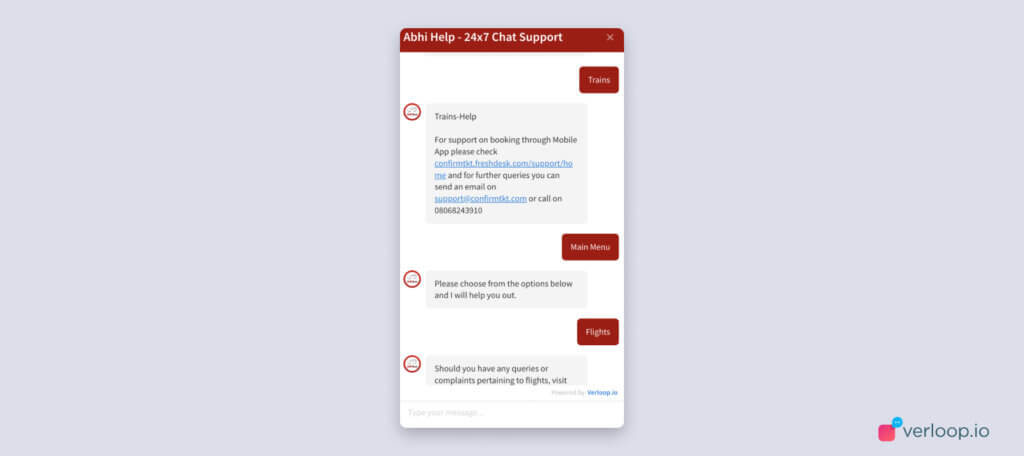 Suggested Reading: AbhiBus Achieved 33% Increase In Agent Productivity After Moving To Live Chat Service
8. Lark
Lark's main offerings are lifestyle coaching, prevention program, and disease management. Solutions range from hypertension care to diabetes management/prevention and general wellness.
Lark provides its members with one-to-one support from their Personal Coach.
Lark has over 2 million customers who use its 'Coach'. These are programs created by professors from Stanford, Harvard, and even an Olympic Coach.
Lark sends its members devices like wireless weight scales, a blood pressure monitor or FitBits depending on which program you enlist in.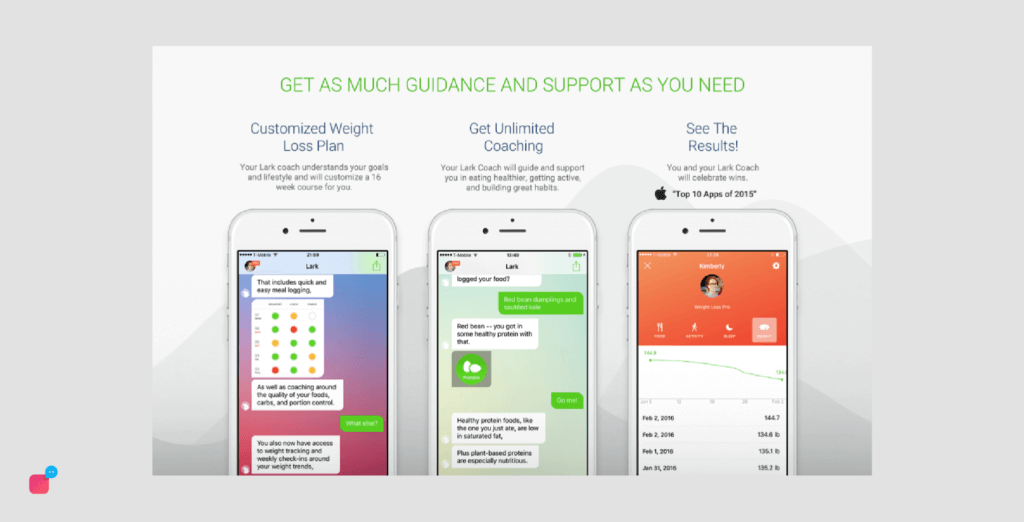 9. Bewakoof
One of India's top homegrown eCommerce brands, Bewakoof manufactures its own apparel and sells directly to its consumers, without any middlemen. Bewakoof uses a customer support chatbot built on addressing the most common use-cases the brand comes across. Whether it's helping users with their orders or explaining the upcoming deals and offers, the chatbot is designed to answer all questions a typical eCommerce user fetches answers for.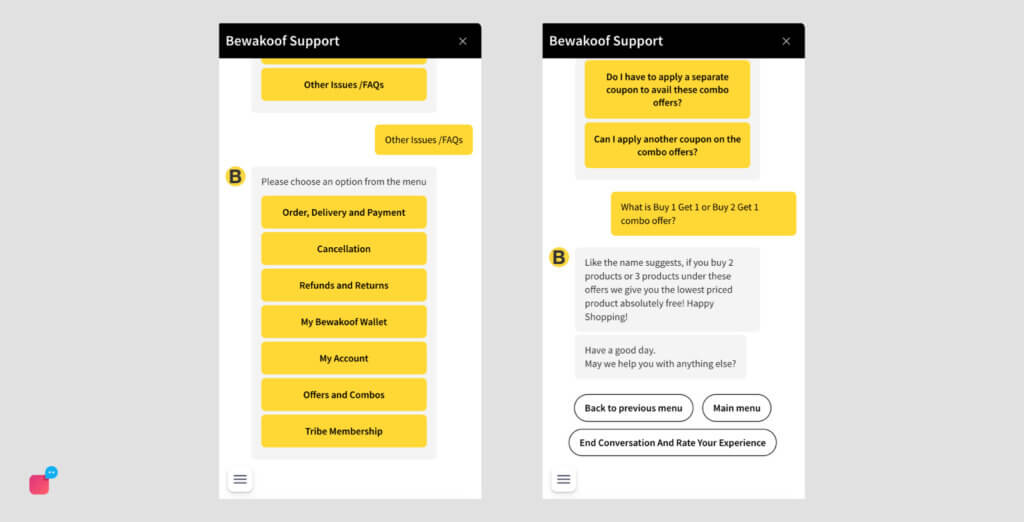 10. Expedia
Expedia's been ahead of the curve when it comes to tech advancement. From Alexa skills to Skype plugins, they've bucked the trend.
The Expedia bot is set up as a hotel search tool that takes in a location and date and finds users five different options.
The bot then links the user to the website, where they can complete their purchase.
When the booking is complete, you'll get an updated message in your Messenger window with a link to your itinerary.
The bot will also expand into customer service over the next couple of months. Scott Crawford, Expedia's VP of product management has said that they will, "start layering on additional functionality to meet [customer] needs."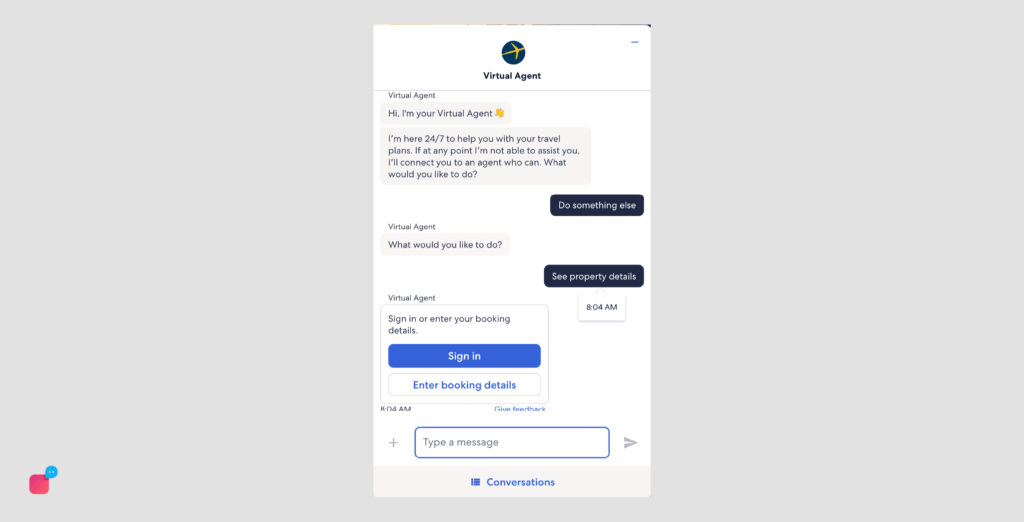 Final Thoughts
With a constantly changing technological environment, labour-intensive industries are going to undergo structural reform. Facets of business like marketing, sales and support will see conversational automation allow for better engagement and deeper company bonds with their customers. Wondering if your current chatbot is giving you the deal you signed up for? Track its work. Here's how.