5 Mins
Boosted conversions, fraud detection, and easy payments are just a few things conversational AI can do for you. Here are 7 telecom AI chatbot use cases you need AI for.
From rotary phones, to landlines, and now smartphones – the way we communicate has come a long way in the last 100 years. Telecommunications today is key to how we connect with people from anywhere in the world. And now instant messaging has trumped over all to redefine connections. Today, an AI chatbot has multiple use cases in the telecom industry.
The impact the industry today has on how we speak and share information is phenomenal. In fact, the world is wired together with over 7.66 billion mobile connections.
Thriving in an oligopoly, telecom businesses usually find themselves dealing with unusual traffic of users trying to reach them. This is where, you too, can reap the benefits of automation.
In this blog today, we'll discuss the different AI chatbot use cases in telecom and how conversational AI can help you automate most of your processes meaningfully.
But first, let's understand how AI is changing the telecom industry today.
The opportunity
Telecommunications has amassed popularity worldwide because of the speed and efficiency it brings in conversations.
In the Middle East, the Emirati telecom company Etisalat has a massive brand value of almost $8.4 billion, which is not only the highest in the industry but also across all companies in the UAE. Whereas, India is the second-largest telecommunications market in the world with over 1.2 billion in total subscriber base. Needless to say, with a market of this colossal size, telecommunications harbours a deep potential for innovation and conversational automation.
The problem
Live agents on an average attend and resolve 31.5 chats a day, each chat on an average lasting 12 minutes, with users typically waiting for 4 minutes to connect to an agent.
Consumers are integral for an industry that solely relies on customer satisfaction. Retention is complicated and a lot more difficult in telecom. These high wait times and resolution cycles reflect poorly on your CSAT score. It's very easy and quite common for users to switch brands if they find a service below par or with limited functionality. This is exactly why telco companies have to be on their top game if they want to remain competitive and retain customers. With a customer base this expansive, it becomes difficult to keep everyone happy – not at least manually.
For example, if a customer has to lodge a complaint regarding poor reception in their area, the last thing they'd want is to stand in a virtual queue on the IVR. They'd want someone to attend to them ASAP and resolve their problem. Similarly, telecom companies see a constant flurry of support calls that are tough to handle by support agents single-handedly.
But there is a solution to this too.
The solution
What if your agents had a sidekick that would unload the truck of repetitive tickets for them? A smart conversational AI is just that. Conversational AI, in the form of chatbots and voice AI, can do that one thing that can help you attract AND retain most of your customers – charting frictionless journeys.
Conversational AI is quick, efficient, accurate, and real-time with its responses. Wondering how many ways it can help you? I'd say, plenty. Let's talk about them!
Top use cases of conversational AI in telecommunications
Not one, not two, but here are 7 ways your own conversational AI chatbot can help your telecom company in providing exceptional experiences consistently – every time.
1. Quick customer query resolution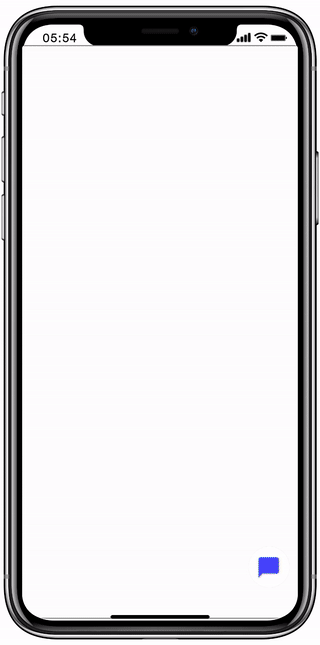 Most of the queries that your agents deal with on the daily are easily automatable. And more often than not, live agents are overrun with a constant flow of queries that are similar, repetitive and eat away a good chunk of your team's productive hours.
For example, it could be requesting to change data plans or even raising a concern, real-time query resolution is on top of AI use cases in telecommunications. A telecom chatbot and voice AI can have a direct impact on your revenue as well. Mapping customer journeys and tracking behaviour helps AI to offer personalised responses. When implemented at scale, personalisation can drive revenue growth between 5 to 15 percent for telecom companies.
Know everything you need to know about voice AI in our detailed guide: Voice AI: The Ultimate Guide
2. Unwavering fraud protection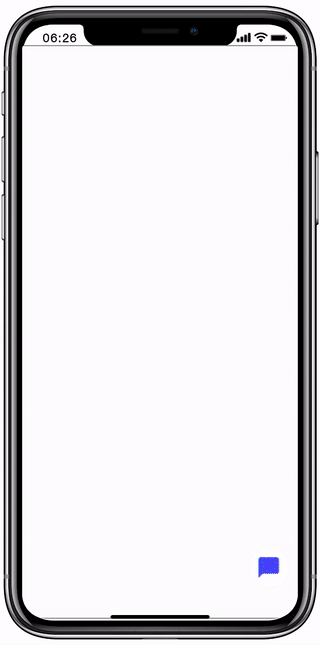 AI is quick to recognise a pattern. And so, one of the most lucrative AI use cases in telco networks is preventing fraud. In fact, telecom fraud is quite a common event that usually requires more resources, time, and technical know-how to combat.
A robust AI chatbot for telecom can look for inconsistencies and common signs of fraud before it even occurs. It can then flag the user and redirect the relevant team's attention for further escalation.
Know more: How to Use AI Chatbots for Fraud Detection
3. Unhindered conversions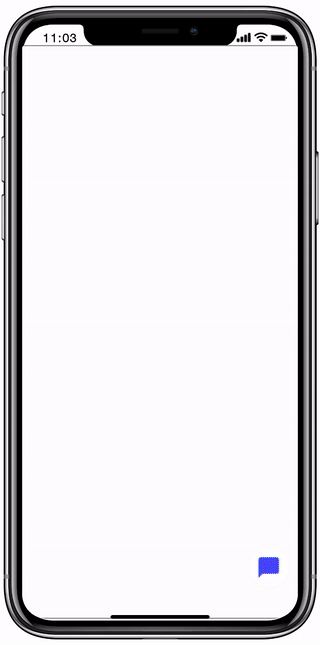 Another on the list of top AI use cases in telco networks is that it can boost conversions for your network. A conversational voice or chatbot can use the collected data to personalise recommendations – pushing customers further down the funnel and increasing their chances of conversion. Unhindered conversations include leading the user to conversions – your conversational AI can help your users make informed decisions when it recommends most relevant options to choose from.
4. Faster customer onboarding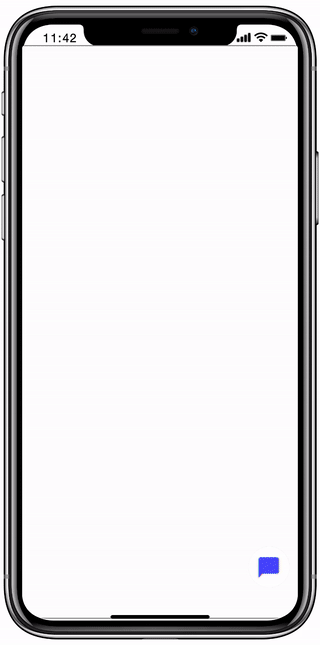 Getting services up and running for your customers requires you to fulfil a few steps prior. Ideally, these processes require document collection and verification. Guess what? Conversational AI chatbots can automate this too.
A powerful telecom chatbot can request the user to submit the required documents, collect them effortlessly, and verify them – all under the same chat session. Here is an example of AI chatbots in telecom.
You may also like: 6 Live Chat Features for Quick and Personalised Customer Support
5. Lightning-fast payments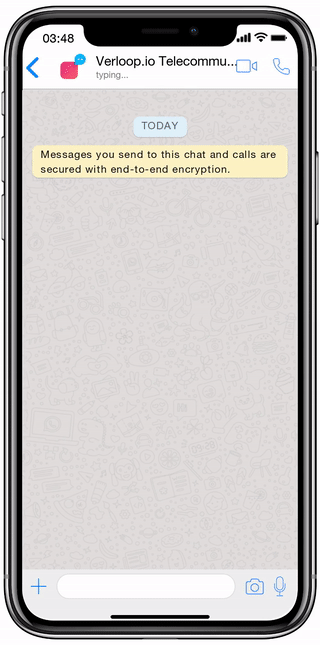 Once everything is done, your voicebot and chatbot can also facilitate online payments for quicker conversions. IBM found that 56 percent of telecom customers use self-service options to choose the best plan and 77 percent use self-service to pay bills or recharge accounts. Simplify this journey by letting them pay on the same channel, same chat window – in real time.
A robust AI supports multiple payment gateways and integrations to ensure users can pay – with options of their choice and convenience. Your conversational bot can also help users complete recurring bill payments for, say, a monthly data plan coming to an end.
You'd also love: Level-up CX by Integrating Payment Gateways with Chatbots
6. Schedule field visits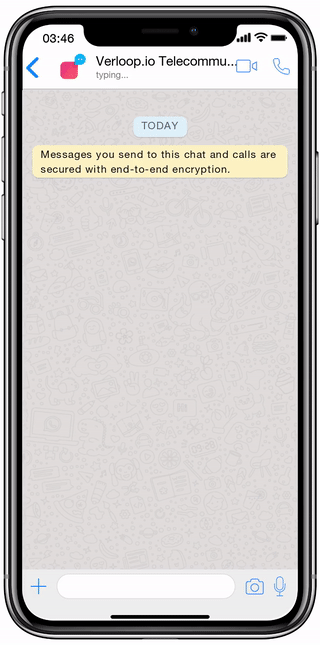 Let's lead this with an example: Your customer has bought a new broadband connection from your telecom provider. The next step would likely be an agent of yours visiting the location and installing the internet connection. A conversational chatbot and voicebot can find out users' preferred date and time, correspond it with your available agents and schedule visits within seconds. All by itself with no human intervention.
7. Happier IVR experiences
Long gone are the days when your customers had to dial 1 for this or dial 2 for that – conversational voicebots speak to your customers instantaneously and get the work done right there and then. Conventional IVR support sessions typically require a user to stay on hold even after requesting to connect to a live agent.
This is where voice bots come into action! While voice AI can be quite capable of single-handedly resolving tickets, it can direct the ticket to an available agent when needed. Voice AI has shifted long, annoying IVR queues to swift and accurate resolutions within seconds creating happier, more satisfied brand perceptions.
Also know the conversational AI impact: Types of Customer Support: IVR vs Conversational AI Support
To conclude
The telecommunications industry has more potential to integrate conversational AI than we stand to realise. The top contributing factor for this is the widespread customer base telco companies enjoy. But more people also means an overflow of customer inquiries at any given time.
Staying virtually connected at all times is a non-tradable need for your customers today. AI-led chatbots are constantly evolving and learning from experiences, to make theirs better.
Which is, quite literally, Verloop.io's mantra – Building delightful support experiences for your customers. Our ML models are thoroughly trained and equipped to solve AI use cases in the telecommunications industry. And if you are interested to see it in action, say hello!