5 Mins
Verloop.io Launches a New Generative AI Feature – AI Summary
We are launching a new AI feature powered by ChatGPT to help agents improve customer experience by reducing note-taking and customer data hunting time.
This feature is designed to allow agents to engage customers with undivided attention by using the power of ChatGPT, which is an open-source chatbot platform developed by OpenAI.
The AI Summary feature allows customer support agents to quickly and accurately abridge all customers' responses in one place and create a conversation summary, so they can respond to customer enquiries at full tilt to offer personalised support.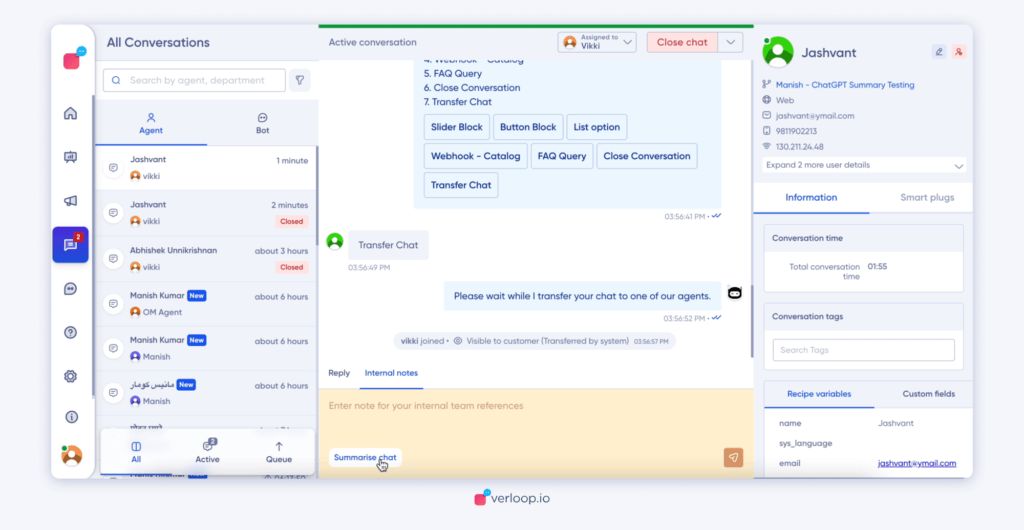 By leveraging the power of ChatGPT, a few weeks back we launched 3 of our latest AI language features. And the new AI Summary feature is also aligned with our vision to help agents to quickly provide answers that include the correct tone, have context-specific data needed for each response and have a summary of the conversation in one place.
These features will also help reduce the amount of time spent by customer support agents in responding to queries, thus freeing up their time for other tasks such as marketing efforts or assisting other agents. Now without further ado, let's understand what the new feature is and how it can help your agents.
AI-Summary by Verloop.io
As explained above and as the name suggests, AI-Summary allows agents to create a compendium of the complete conversation with customers. The summary includes the conversation had with the bot as well as previous agents.
Agents can access internal notes of the particular chat in their Verloop.io Live chat dashboard, and click on the Summary button to create complete notes or summary of the conversation.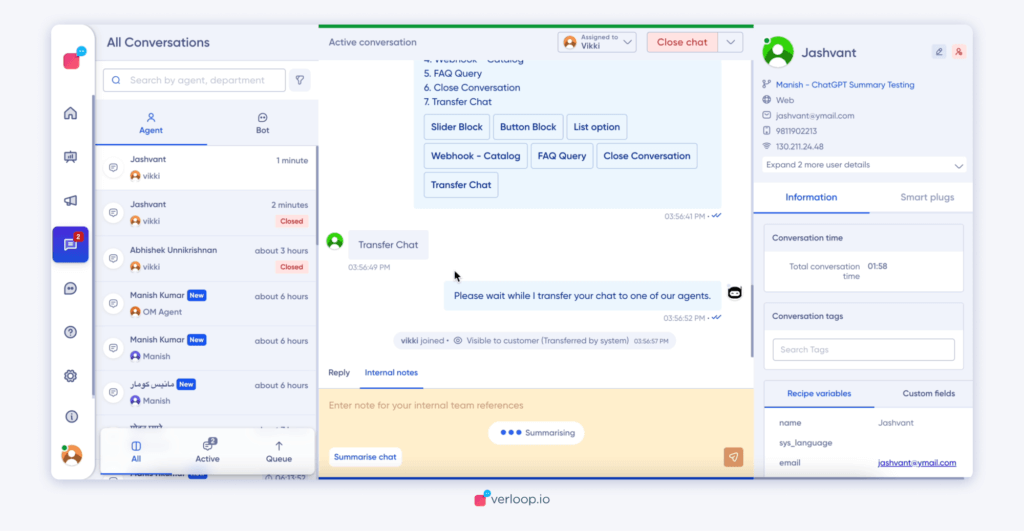 The Idea Behind AI-Summary
The purpose of the feature is to assist Customer Service agents to understand more about the context of conversations in order to improve response times and the quality of conversations. This objective can be achieved by using the GPT 3 technology to create summaries for agents as needed, which can be added in an internal notes section within the Live Chat user interface for relevant chats.
Benefits of AI-Summary
Automated Consolidated Summary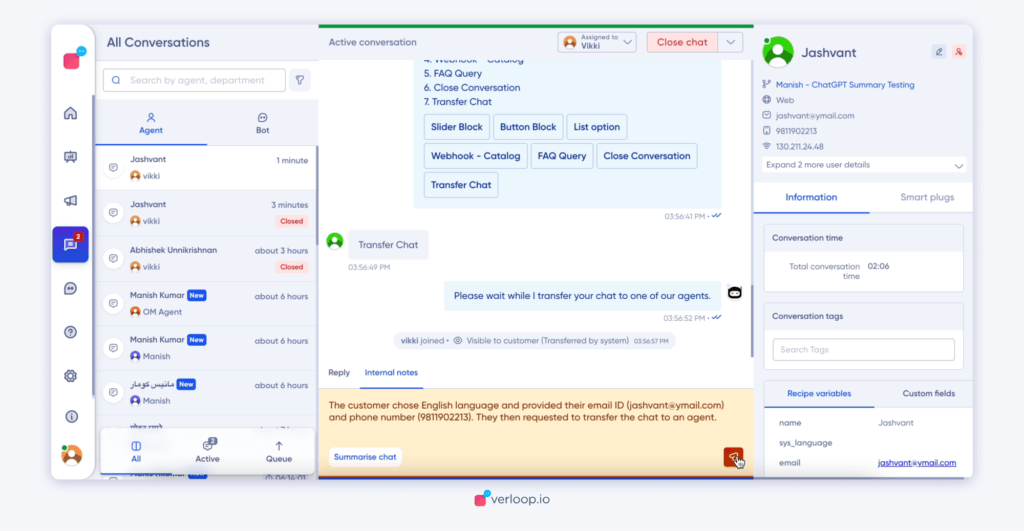 There are many solutions for recording and creating meeting summaries, but there aren't many for creating summaries for chat and live desk support. Agents end up going through multiple messages across different dashboards to consolidate this information.
With AI-Summary, they do not even have to navigate to another dashboard, they can view the entire data in the same dashboard by just clicking on internal notes.
Time Saved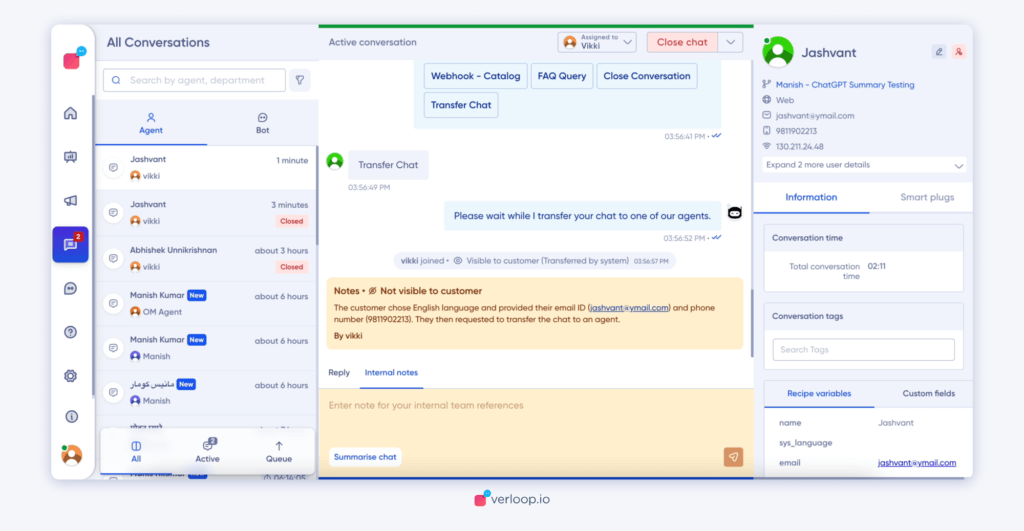 As mentioned above, agents have to go through multiple dashboards to consolidate customer conversation data, which again takes a lot of time. With AI-Summary, note-taking time can be saved and can be utilised in providing an exceptional customer experience.
Quick & Fast Responses – Elevated Customer Experience
With AI-Summary, your agents do not have to keep your customers waiting, till they can go through the entire conversation to understand the problem. They can just click on the internal notes to view the customer's details and query and provide them with a quick resolution, in turn improving your CSAT score.
Do not wait!
Help your agents to resolve your customers faster and better with Verloop.io Language AI features
Ask for demo