5 Mins
Customer Experience is the new battlefield where companies are competing with each other to retain customers. To win this game, brands are adopting AI in customer service to make it faster, smarter and better.
AI in customer service is bringing a radical change in the customer's experience.
Companies are shifting focus on providing the best ai powered customer service for their users. After all, happy customers are returning customers. But it's not an easy task. This is why customer-centric companies are looking at AI software and AI as a service to help them with it.
In his 2019 keynote, The State of AI, David Kelnar sums up AI's role in our world when he said, "Now AI is progressing, not just quickly but across a broad front. One in 10 companies today have 10 or more live artificial intelligence applications. The most popular include chatbots, general process automation tools and fraud analytics."
Can AI Customer Service Meet Customer Expectations?
Customer expectations are changing. They are no longer comparing you to just your competitors, but to the best experiences, they've ever received.
So what do customers want?
Consistent experience

– 71% of customers want to have a consistent experience across channels.
Fast response

– 60% of online customers do not like to wait for more than 60 seconds to get the first response.
Personalised service

– 59% of customers said being treated as individuals was more important than faster query resolution.
Self customer service

– 73% of customers want to solve their issues by themselves.
No Repetition

– 33% of customers are frustrated with repeating information they've already shared.
AI-powered customer service can help your brand deal with these expectations by automating tasks and streamlining contact centre operations. In fact, 31.7% of global companies are already using AI in customer service. As a result, customer service is getting faster, smarter and better. 
Examples of AI in Customer Service
According to a Gartner report, Enterprise use of AI grew 270% over four years. Artificial intelligence as a service is on the rise and below, we've listed some examples of AI in customer service.
Let's look in detail at how companies use AI to improve customer service.
1. Automate frequently asked questions and enable self-service
In our fast-paced world, no one wants to wait for a long time. We want quick solutions. A lot of customers have much the same questions, and about 80% of these queries have standard answers.
AI software automates these frequently asked questions. The algorithm can also scan through recent interactions and connect with multiple platforms to make instant decisions and provide quick, real-time solutions.
One of the challenges that companies face here is understanding the intent behind the question. Companies use AI in customer service to analyse volumes of previous customer interactions and specifically train it to understand the queries' intent.
And the beauty of this is that artificial intelligence teaches itself to improve with each interaction. Automation tools such as AI chatbots can engage with customers within seconds and solve simple issues. It empowers customers to resolve some of their product issues by themselves, at their convenience.
Suggested Reading: Why Customer Support Today is all about Self-Service
2. Be available 24x7x365 days, around the World
Technology doesn't sleep or take vacations. That is to say, automated solutions are available round the clock to interact with customers.
Solutions like AI chat bot can greet each and every customer, any time of the day. This feature is especially useful in services that work without a break or at odd hours, for example, in hospitals, travel and hospitality, food delivery, etc.
A digital world is a global space. Companies have customers around the world, so why should geographic boundaries and time zones restrict support? An AI chatbot is available 24×7 to answer support questions from customers far and near, in a language of they prefer.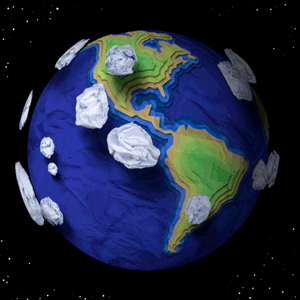 AI software can take stock of data and segment customers based on their demographics, geographies, languages, etc. Accordingly, you can provide unique and relevant content with targeted messaging.
For example, Netflix tailors its recommendations based on the viewer's country, language preference and viewing history. This has increased their customer experience.
Suggested Reading: Scale Your Operations Overseas with a Multilingual Chatbot
3. Support customers at scale, accurately and securely
As a company grows and the number of customers increases, it gets challenging to handle the support queries on time. After all, agents can only focus on one customer at a time.
Online AI software in customer service can interact with all customers at any point in time. Anyone and everyone can use it simultaneously. Conversational AI program can quickly resolve frequently asked questions and share relevant information at the right time. Since the knowledge is coming from the company database, it's accurate and trustworthy.
As you can do more with fewer resources, it significantly reduces the load of queries passed on to agents. This improves their performance and lets them focus on complex questions.
Enterprise and smaller companies can benefit from this capability during peak hours – be that a few hours in a day or seasonal load during festivals and sale.
Suggested Reading: Holiday Season Support: Optimising for Speed and Surge in Demand
4. Use voice-assistants to give hands-free experience
The market for voice assistants is growing with almost half of US adults having used it once and about 33% using it monthly. People prefer this mode of communication as it helps them move towards hands-free mode and multitask (imagine placing an order while driving or listening to a recipe as you cook a meal).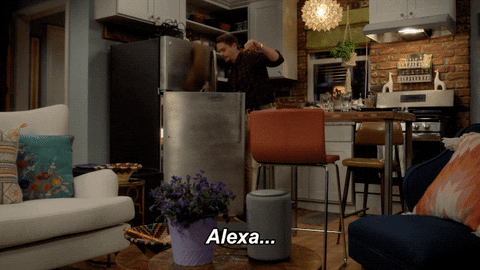 The Conversational AI software converts dictation to text and back to voice within seconds to answer queries. The customers can start interactions using 'wake' words (for example, hey Google, Alexa, etc.) to improve the experience.
Voice assistants have advanced so much that they can now call or text on your behalf, look things up online, create lists, open apps, give directions, set appointments and much more. We can see high adoption of voice assistants in automobile, retail and banking sectors.
Suggested Reading: Conversational AI Is Enhancing The Current Support Experience
5. Focus on individual customers and give personalised experiences
AI in customer service has the potential to help brands connect with customers on a personal level, despite the automation.
By mapping the customer journey and picking information from their browsing data, AI software can understand if the user is an existing user, returning user, or a new user, and accordingly share relevant information with them. Based on this information and the question category, AI can assign priority to the task and push it up or down the list for agents to look at.
AI customer support solutions help update data in real-time so when customers jump from one communication channel to another (WhatsApp, Facebook, website, mobile), they can continue their activity from where they stopped in the previous platform. This smooth transition is what omnichannel experience is all about.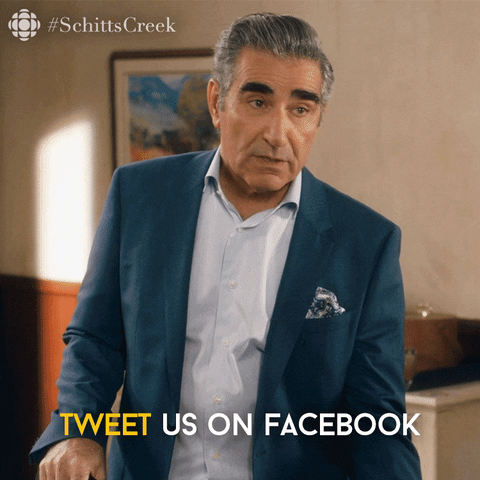 By providing omnichannel experience, companies can get closer to their customers and serve them at their convenience. As a result, the user can get a hyper-relevant and personalised experience.
Suggested Reading: 11 Ways to Automate Customer Support Without Losing Personalisation
6. Analyse customer sentiment and proactively address issues
Technology is smart if it can understand what step the customer would take next. That's where predictive analytics and sentiment analysis comes in.
Knowing customer sentiments is crucial while interacting with them. It's challenging to humans as well. But artificial intelligence is changing it now. Using natural language processing in text analytics tools, you can extract insights from customer comments and categorise them into positive, negative or neutral. This helps agents gauge the emotional state of customers and can respond accordingly.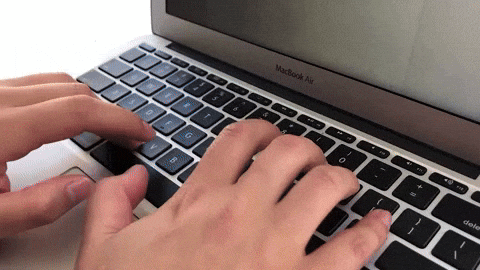 Sentiment analysis allows companies to extract customer complaints on online forums and proactively address issues. AI in customer service makes it easier for companies to distinguish emotions, identify customers with low emotional scores and respond to them appropriately. It helps build a good rapport with customers and leads to happier customers.
Using predictive analytics models, it can produce real-time, actionable insights that can guide the next interactions between a customer and a brand. This is very useful in identifying the customer satisfaction level and providing personalised communication. Brands can proactively reach out to customers even before they feel the need. If customers aren't taking specific actions, AI application can flag it and companies can prevent churn.
7. Do online KYC and verify documents in real-time
AI continues to advance in the field of biometric recognition capabilities. With fingerprint and face recognition technologies being significantly used in mobile phones, the customer service industry can benefit greatly from this.
With a rich data pool, the AI algorithm can identify customers and greet them with personalised text. It can cross-check scanned documents against the records with the institutions and verify them in real-time.
Financial institutions or insurance companies, in particular, can use biometrics for quick KYC and minimising fraud. Customer experience improves drastically as customers no longer have to visit a branch to verify documents, saving them a ton of time and effort.
8. Identify trends and provide better customer service
Another key point that sets apart AI customer service from regular automation is that it's smarter. AI-powered customer support app keeps learning (that too in real-time) to improve its model and serve customers better.
Unlike traditional data analytics software, artificial intelligence is continuously learning and improving from the data it analyses and can anticipate customer behaviour. This allows brands to provide highly relevant content, increase sales opportunities, and enhance the customer journey.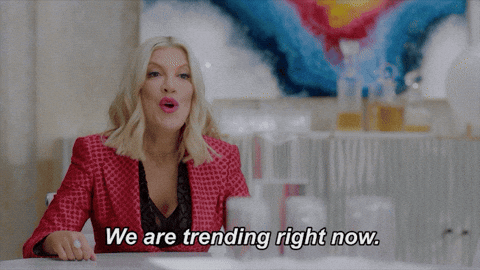 Conversational AI can identify trends in customer conversations that aid in decision making. By detecting patterns and changes, companies can act on insights and develop better strategies.
Conclusion
As can be seen, companies use AI powered customer service to maximise the goal of customer satisfaction. The goal is to make the customer like your product by giving them a good experience and service. And because of the positive impact, it's widely adopted across industries and sectors.
However, there are some challenges with artificial intelligence. To work accurately, it needs to be trained continuously and fed with a lot of data. By and large, many companies don't have this kind of data, and if they have, it is unstructured.
Suggested Reading: Customer Service: AI Chatbot Vs Humans – Which Is Better?
At Verloop.io, we've trained our AI with 2B+ queries on different use cases and multiple languages.
If you are looking for smart AI-powered customer service, book your demo today!