5 Mins
AI has changed the way users interact with a real estate agency. We discuss 7 ways AI in real estate is helping agents and users to build a meaningful bond.
Considered to be one of the most acceptable investment options, real estate is growing at an incredible pace. There's a rising demand of individuals wishing to own property. Because of this, the value of the global real estate market is expected to reach $2774.45 billion in 2021 from $2687.35 billion in 2020 at a CAGR of 3.2%, suggests PR Newswire.
Though the real estate industry is slow on technological adoption, adopting AI in real estate can offer multifold benefits.
As per Chatbots Life, the top 5 industries that have benefited from incorporating chatbots are real estate at 28%, travel at 16%, education at 14%, healthcare at 10%, and finance at 5%.
One of the common issues faced by real estate agents is 'trust'. Due to lack of transparency in the system, customers don't trust agents. Real estate AI can help solve this to some extent.
Let us briefly look at how artificial intelligence and machine learning in real estate works?
How AI can help in real estate industry?
Artificial Intelligence (AI) plays quite a crucial role in the real estate sector. The application of AI offers technological support to buyers and sellers with the help of essential analytical tools and AI-based chatbots. While the question that still pertains is, "how does AI change real estate?"
We look at 7 ways AI can help real estate agents build meaningful bonds with their customers.
1. Being available 24×7 on preferred channels
According to Chatbot Magazine, the real estate chatbot industry is the most profitable one, as more than 28% of the real estate businesses use chatbots. Using the AI-powered chatbot on multiple channels can offer the leverage to connect with prospects virtually anywhere. And clubbed with a 24×7 service, customers can interact with the agency at their convenience.
2. Improving the home search process
While the buyer looks for a house, there are multiple aspects that they focus on, like location, price, square footage and the number of bedrooms. As these are repetitive questions with common answers, AI can answer these quickly and accurately. Customers can depend on the AI algorithm to provide faster search results, leading to better conversions.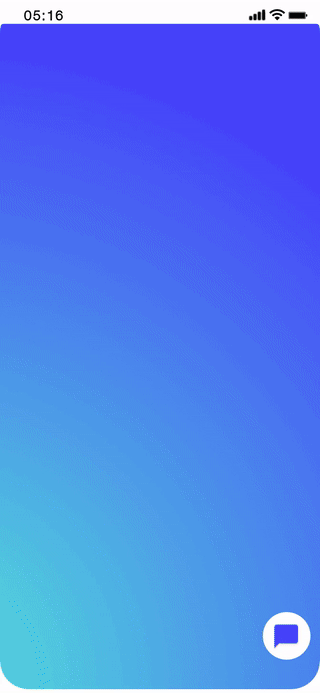 3. Streamlining the transactions
By integrating the AI platform with CRM software, agencies can ensure customers have smooth transactions. Companies can do this by automating form fillings and generating automatic reports. Software Advice in 2019 found that 50% of the CRM software buyers in the market are real estate, consulting, distribution, and insurance. Machine learning and AI is one of the best way to boost real estate investment process.
4. Smooth property valuation
Various factors affect the value of the property. By adopting the AI-based automated valuation model, real estate can get the valuation based on the data available. Public records, transportation options, area crime rate statistics, and school district ratings offer a clearer picture to the buyer. This can bring in the much-required transparency in the system.
5. Avoiding all kinds of bias
Artificial intelligence in real estate eliminates chances of bias. AI operates based on facts and figures and not based on emotions or any other aspects. Following the impartial process of selecting the buyer for the property improves decision making and customer satisfaction.
6. Better documentation
Documents are a hassle in any industry, more so in real estate. They are required for opening an escrow account, buying or even registering the property. With the help of the real estate AI, one can assure the estate agent and the buyer that every single document ticks the checklist. Plus, collecting and verifying these documents is simplified with AI.
7. Helping with predictions
The real estate market is highly volatile. A buyer takes time to decide which property they prefer. There are chances that the property prices may change during this process. Collaborating with an AI assistant, the agent can update the buyer on the changes occurring in the market and provide new potential deals based on buyer requirements.
8. Speaking customer's language
Like the travel industry, customers in real estate come from different geographical regions. No one model fits them all. AI in real estate can help the agencies interact with customers in different languages and communication methods, such as chat and voice. Customers are comfortable speaking in their native languages, and this option ensures brand stickiness too.
Benefits of AI in Real Estate
Statistically, the Middle East is expected to accrue 2% of total global AI benefits and revenue of around US$320 billion by 2030. The main benefits of AI in real estate are:
Offers the opportunity to resolve the customer questions in real-time by providing 24*7 customer support.
The real estate AI is explicitly designed to assist the clients looking for the property, ensuring unsolicited attention.
Designed using AI, NLP, and understanding the fundamental trends, the AI offers better engagements and effective time management.
The primary use of AI is to offer personalisation and follow-up. In fact, 71% of marketers concluded that AI would be helpful for personalisation.
Using artificial intelligence in real estate can help smooth scheduling and even offer virtual touring making the selection process even smoother.
Suggested Reading: How is Voice AI Changing Contact Center Experience in the Middle East?
AI in Real Estate: The best tool to adopt
In conclusion, combination of AI software and real estate is a powerful duo. Though one might have questions like, "will AI take over real estate?" But there is only one answer to this: AI will collaborate with the real estate industry and work simultaneously.  
Considered to be one great tool that can facilitate efficiency, reliability, and accuracy, applying AI can help get the perfect outcome in real estate operators. Factually, UAE is predicted to become the leading AI hub and Saudi Arabia is predicted to share 12.5% to global GDP by 2030.
Verloop.io offers the perfect real estate AI that seamlessly integrates both human capabilities and AI algorithms to establish the ideal balance between artificial and human intelligence. Designing the chatbots based on AI in real estate can offer multiple benefits starting from better communication to customer relation, and higher sales.