back to main menu
16 Feb | 4:00 PM IST
[Free Webinar]: How WhatsApp is Driving Conversational Commerce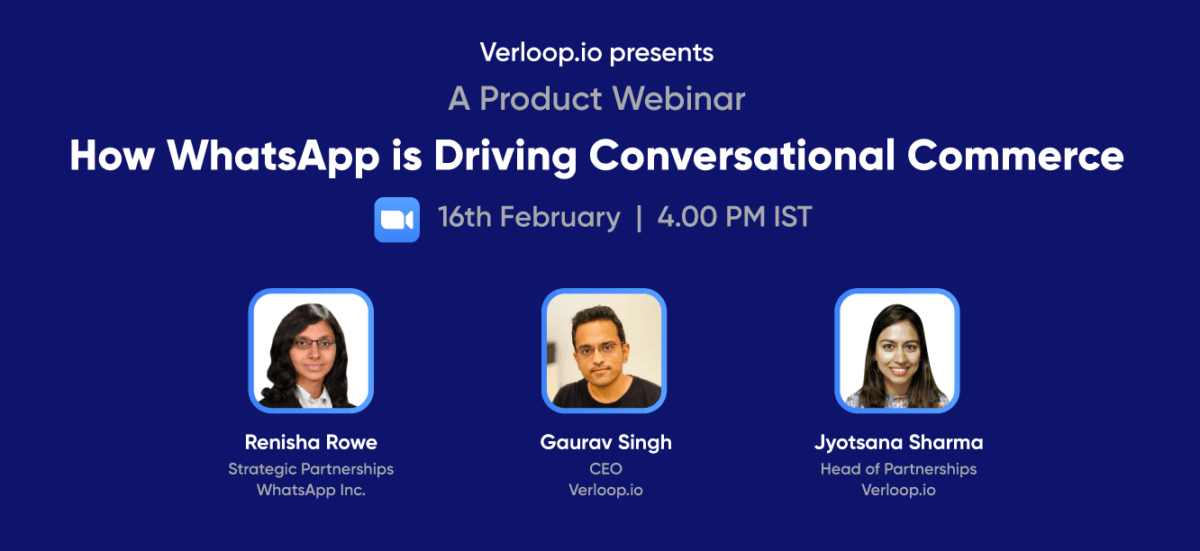 Hosted By

Jyotsana Sharma
Director Partnerships, Verloop.io

Renisha Rowe
Strategic Partnerships at WhatsApp Inc.

Gaurav Singh
CEO, Verloop.io
Data by Juniper Research suggests that the projected value of chatbot eCommerce transactions are expected to be around $112 billion by 2023. In the rise of conversational commerce, Whatsapp which has an active user base of over 2 billion, is playing the role of a significant catalyst.
With the latest launch of the WhatsApp Business API catalogue that provides Multi-Product Messages and Single Product Messages businesses are being offered a simple and highly personalized way to showcase products to customers without leaving the chat and is likely to spur a lot of growth and change in the world of conversational commerce.
We covered:
How brands can leverage WhatsApp to drive end to end commerce
WhatsApp Business API catalogue: How does it work?
How does the WhatsApp Business API catalogue benefit you as a brand?
How can this new feature help brands offer a simplified and highly custom shopping experience?