back to main menu
15 Nov | 4:00 PM IST
How to Future Proof your Customer Support Strategy with Conversational AI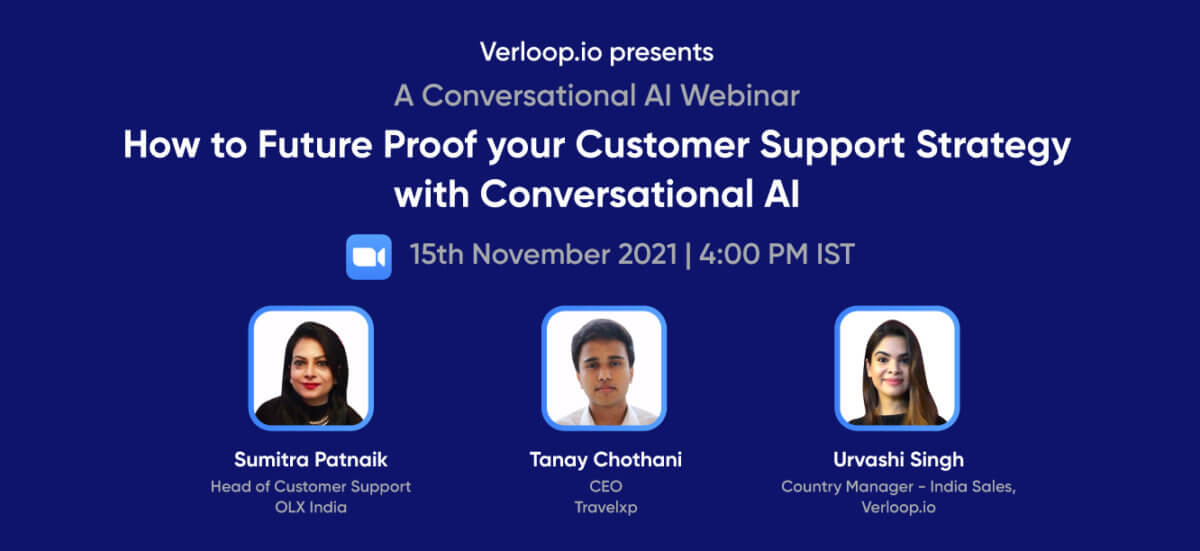 Hosted By

Urvashi Singh
Country Manager - India Sales, Verloop.io

Sumitra Patnaik
Head of Customer Service, OLX

Tanay Chothani
CEO, Travelxp
The Indian market is buzzing with chatbot solutions. It has become challenging for businesses to pick the right solution and make the right decision for their brand.
Does your chatbot bring more relief or more anxiety to you?
In this conversation, we highlighted what steps need to be taken to future-proof your customer support infrastructure.
We covered:
How conversational AI and automation help brands ensure consistent quality levels in customer service
Best practices for new organisations to follow in order to modernise their CX strategy and philosophy
Why proactive support and scalability are no longer at different ends of the spectrum
Key challenges brands face with poor chatbot solutions