back to main menu
09 Mar | 3:00 PM IST
How Conversational AI can Turn Support Pain Points into Positive Customer Experiences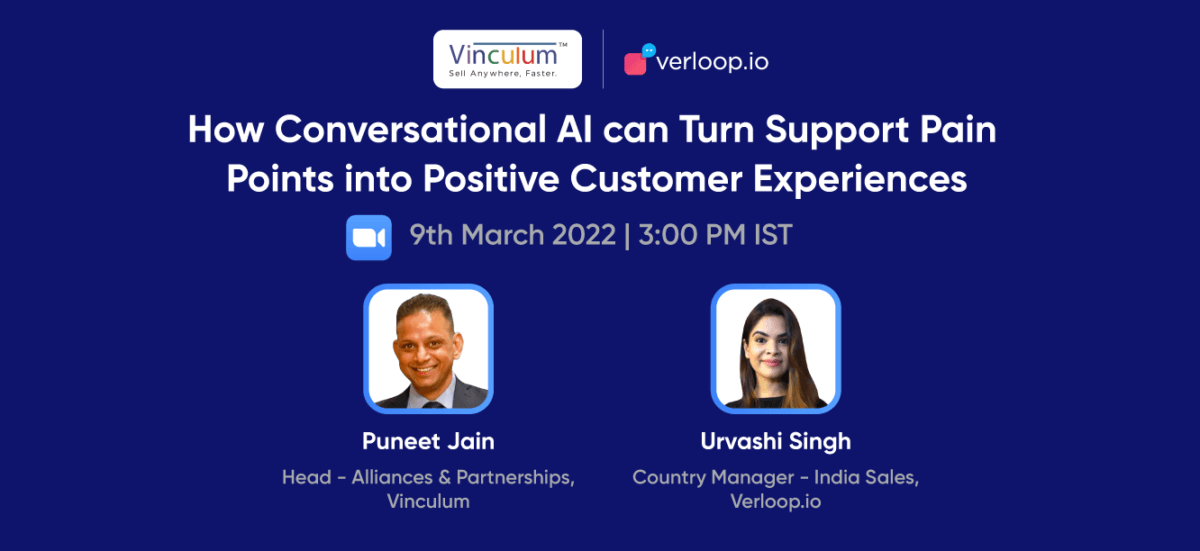 Hosted By

Urvashi Singh
Country Manager - India Sales, Verloop.io

Puneet Jain
Head - Alliances & Partnerships, Vinculum
Product data is fragmented across marketplaces, websites and online stores. A typical online store receives product data from multiple sources in native file formats hence compromising the quality of product information shared with the end customers. Result: Incoherent product information available for shoppers across channels. In fact, this is directly reflected in the nature of the support queries brands face from their consumers.
More than 50% of the queries are product-related either due to lack of product information is available, incorrect information being displayed, or no information at all. This results in creating poor product experiences and a frustrated support experience as well.
In situations like these, it becomes imperative for brands to deliver product content to the shoppers faster, improve the overall quality of product information (across multiple channels) and create a compelling product experience for their shoppers with customer support playing a pivotal role in shaping up this delightful experience.
In this webinar we covered:
What degree of personalization is possible when it comes to creating delightful omni-channel experiences?
What key considerations should brands keep in mind when trying to offer a consistent quality of product and customer experiences across channels?
Top 3 corrective measures that organisations can take to match up to the expectations of the consumer?
How conversational AI bundled with Omnichannel solutions can transform raw data into insights and deliver personalized campaigns?