Industry
Conversational AI
[Guide: Go-To-Market]
15 Easy Ways to Improve Your Chatbot Traffic
Learn how to get more traffic on your chatbot and get the most ROI
Chatbots are all the rage these days as they bring many benefits to your business. Chatbots: 
Engage prospects and customers
Lead to higher conversions
Improve customer experience
Reduce load on contact centre agents
Cut down operational costs
But to see these benefits, you first need to learn how to boost your chatbot traffic.
How to drive traffic to your chatbot? 
Once you've implemented a chatbot on your website or other channels, step 2 would constitute getting people to interact with the chatbot. We know that the new generation prefers buying from companies that have a chatbot. But what happens if you have a chatbot on your website and nobody is using it? 
This happens because your users aren't aware of the chatbot. 
Do you see yourself frequently asking 'How do I increase my chatbot usage"? Naturally, it would be a concern for you given the amount of time and money you've spent to create and implement the chatbot. So, how do you get the return on your investments (ROI)? If you want to see the full benefits of the chatbot, you need to get more traffic on it. 
There are a number of ways you can get drive traffic to your chatbot and increase chatbot engagement. We list 15 such in our eBook.
What will this eBook cover?
For most companies, getting users to use the chatbot is one of the biggest challenges. Why? Because your users aren't aware of its existence. Just like any other product, you need to use your marketing prowess to spread awareness and highlight the benefits of using your intelligent chatbot.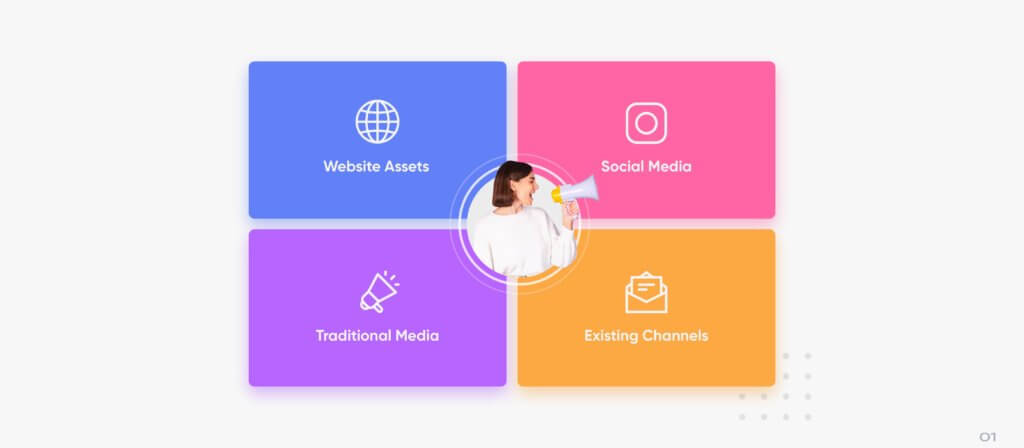 In this eBook, we will cover:
How to announce your chatbot to your users
Using website assets to promote your chatbot
Leveraging social media to drive traffic to your chatbot
Making the best use of traditional media to grow chatbot traffic
Capitalising on existing channels to increase chatbot usage