back to main menu
Innovative Strategies: Sirona's WhatsApp Period Tracker Drives Customer Acquisition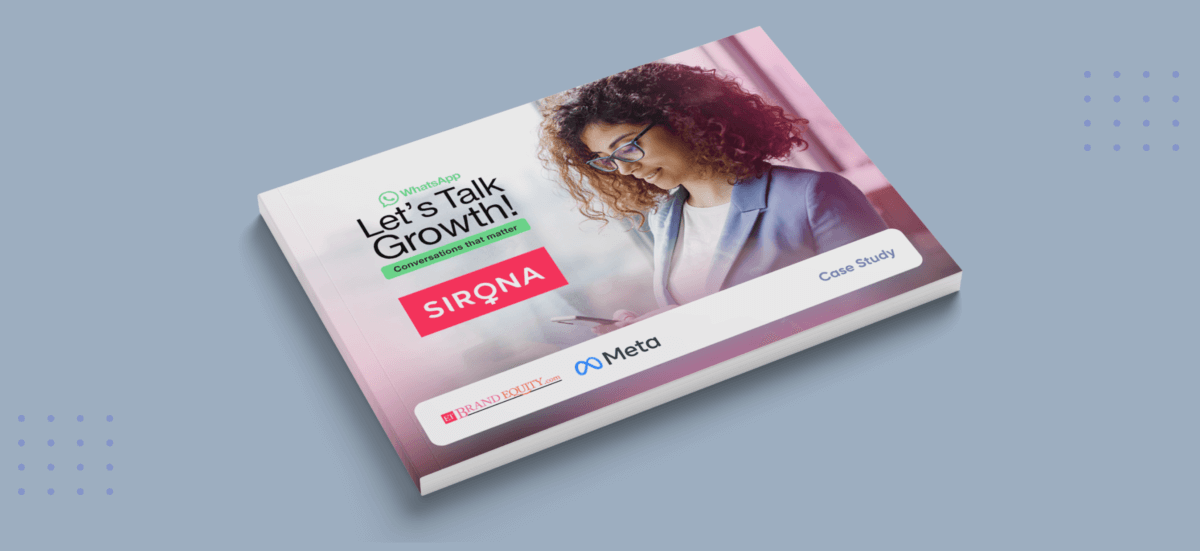 5.7 Lakh/10M
Organic Users
Acquired
61%
Avg retention rate month on month
Use Cases
WhatsApp Business API FAQ Builder WhatsApp Outreach Instagram chatbot Facebook Chatbot Website Chatbot Conversational Commerce Solution
Verloop.io's Conversational AI tool seamlessly integrated with Sirona's consumer journey to send timely notifications, spark customer interests and drive demand for their products.
This case study is in collaboration with Sirona and Meta. For more information, check out here.
About Sirona
Sirona aims to identify unaddressed feminine hygiene issues and create products and conversations to improve female well-being. It offers a wide range of products across period care, intimate care, toilet hygiene, hair removal and pregnancy.
To date, the brand has millions of satisfied customers and continues to solve problems modern women face from puberty to menopause.
Background
It is estimated that over 500 million women* don't have access to suitable menstrual or toilet hygiene products. Exacerbating the issue are the social constructs that surround feminine hygiene, adversely affecting the physical and emotional well-being of women. Sirona empowers women to make better decisions.
Source: World Bank Group. (2022, May 12). Menstrual health and hygiene.
https://www.worldbank.org/en/topic/water/brief/menstrual-health-and-hygiene
Solution
Sirona offers a period tracking service on WhatsApp, in collaboration with Verloop.io, enabling users to keep track of their periods every month which helps with brand awareness, customer acquisition and engagement. Their chatbot on WhatsApp allows users to initiate the conversation which enables Sirona to seamlessly integrate into the consumer journey and create more demand for their products by sending timely notifications when the consumer is more likely to make a purchase. The Conversational AI tool shares notification updates with users in the form of fun trivia, insightful blogs and relevant product offers.
Functionality enabled
Customer acquisition
Customer engagement
Customer retention
Customer experience
Content distribution
Industry
E-commerce
Personal Hygiene
Feminine Hygiene