back to main menu
AbhiBus Achieved 33% Increase In Agent Productivity After Moving To Live Chat Service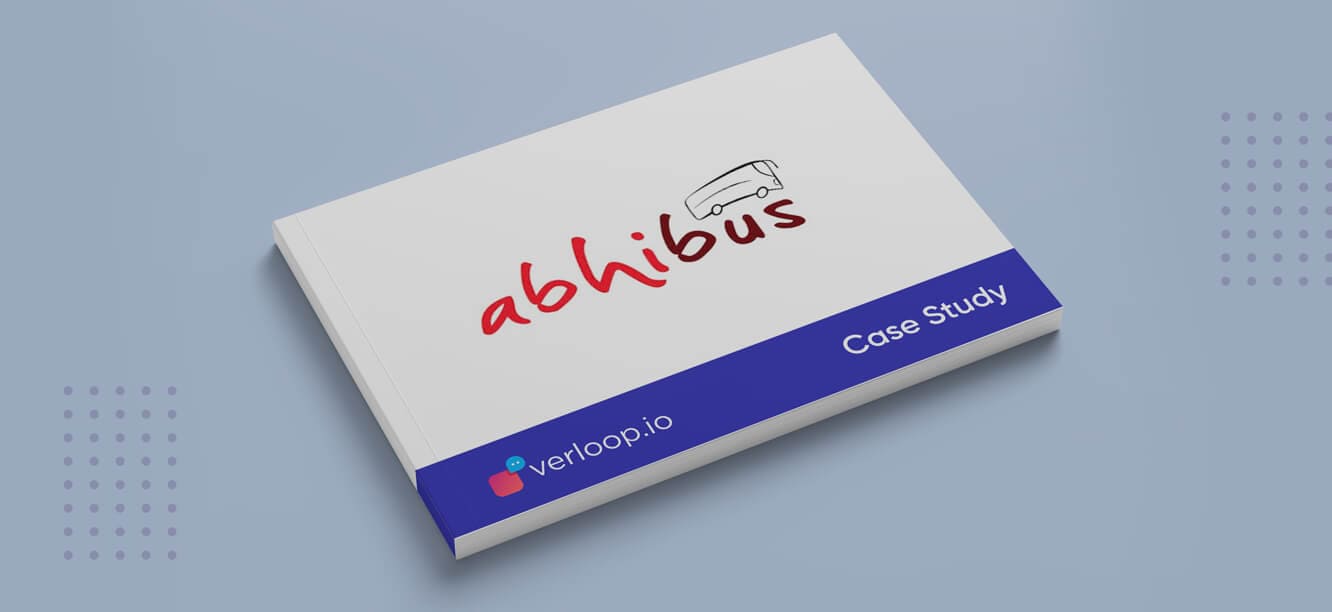 3x
Increase in Customer Engagement
< 1 minute
Average
Handling Time
Headquarters
Hyderabad, India
Use Cases
Website Chatbot
WhatsApp Chatbot
VECA
Voice-to-Text
Susmita Lakra and AbhiBus's Exceptional Customer Experience
Introduction
AbhiBus has always afforded unrivalled customer experience by answering customer questions correctly, on time and proactively. As they scaled their services to provide technology solutions to state, national and international bus partners, they saw a steep rise in customer queries. The need of the hour was an AI-powered automated solution that could maintain their excellent customer experience but with minimum human effort and at scale. To achieve this, they leveraged Verloop.io's conversational support solution which is built on proprietary ML and NLP algorithms.
With Verloop.io, we were able to build chatbot flows for multiple businesses that we have, such as; buses, trains, hotels and rentals, respectively, making it very easy to communicate with the customers and provide optimal support and solutions.

Susmita Lakra, Senior Product Manager – Abhibus
1. A Smart Way to Support: Self Serve
AbhiBus has empowered their customers with the right information at the right time. To meet the scale of their customer interaction, they built a comprehensive FAQ section to create a chatbot enriched with details and integrated it with their CRM.
Following the automation of frequent and repeated questions, be it on journey details and ticket status or online booking and refund process, customers could self serve and find accurate data, every time. With each passing question, the chatbot self-improved itself to increase efficiency and achieve human-like conversational skills.
Abhi Bot started engaging 3x customers and resolving 96% of the customer queries in less than 1 minute. In 91% of the cases, AbhiBus users were happy with the way their queries were handled.


2. Save Time, Make Money
Prior to shifting to Verloop.io, AbhiBus' Agents were spending a lot of time on various platforms to find and resolve queries. After installing the live chat platform, Agents could find all customer questions (across platforms) in one place, along with real-time customer information and previous chats. Agents optimised their time by 33% as they had fewer tickets to work on, reduced their average ticket handling time by half and could focus on more pressing issues. This way, AbhiBus saved time, reduced operational costs and improved staff productivity.


3. Customer Satisfaction = Customer Retention
Chatbots are redefining customer engagement. By providing an omnichannel experience, AbhiBus could get closer than ever to their customers. AbhiBus automated customer touchpoints on platforms like SMS, WhatsApp and Email. They achieved a more personalised communication that had the customer returning time and again.
AbhiBus shared information with customers well before the need. Through this seamless experience, they kept the customer in the loop in real-time. This proactiveness in information sharing turned customer satisfaction into customer delight. And when customers are happy, there is a good chance of them returning and more importantly, referring!