5 Mins
Gulf Information Technology Exhibition (GITEX), an annual trade show, exhibition and conference, is the biggest technology event in the Middle East. Every year, it takes place in Dubai at the World Trade Centre.
Global leaders and influential people from the technology and business sectors come together to share their vision, launch new products, exchange ideas, network and showcase technology innovations that will transform our future.
This year, the tech extravaganza was held from December 6-10. The 40th edition of the event saw participation from over 60 countries with over 1200+ exhibitors from leading tech enterprises, startups and government entities. This makes the 2020 edition of GITEX the only major face-to-face tech event of the year.
The GITEX organisers did a splendid job in organising an event of this scale in the midst of the pandemic. They ensured the safety of all participants by adhering to government's health regulations and maintaining the highest hygiene standards.
GITEX Technology Week 2020 was centred around the key themes of 5G, AI, Analytics, Future Mobility, Digital Economies, Cybersecurity and Cloud and Edge Computing — fields that will be an integral part of our future.
The tech innovation event saw everything from futuristic automobiles like the flying concept car and the self-driving van to cooking robots and exciting virtual reality experiences — giving us a glimpse into the future.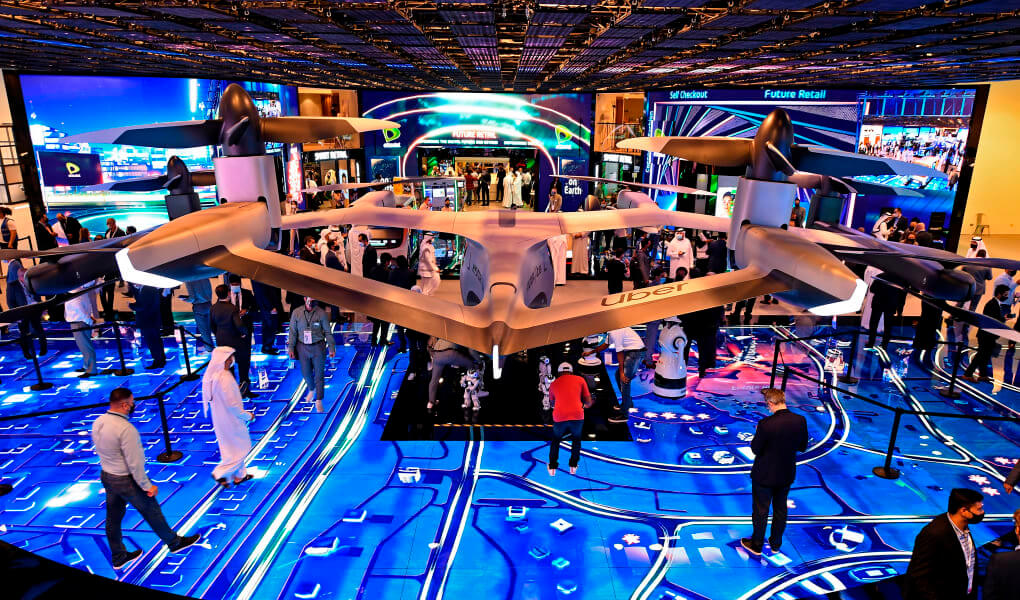 Some of the companies that showcased their revolutionary products in GITEX 2020 include Microsoft, Huawei, Hyundai, Boston Dynamics, Red Hat, BMW, IBM, Uber, and Virgin Hyperloop.
Verloop.io – The Official Conversation Automation Partner at GITEX 2020
Verloop.io was an active participant in GITEX Technology Week 2020. Not only were we one of the exhibitors but we were also the official conversation automation partner this year.
We are building a product that helps our clients provide delightful experiences to their customers on different channels like websites, mobile apps, Facebook and WhatsApp. We are on the mission to make conversations with businesses personal, fast and accurate. The cutting edge solutions and use-cases we brought to GITEX 2020 display this.
This was the first time Verloop.io participated in an event of this scale. Our team consisting of Gaurav, Poojit, Siddharth, Ankit, Urvashi, Sachin, Aaron and Aniket headed to Dubai to represent the company.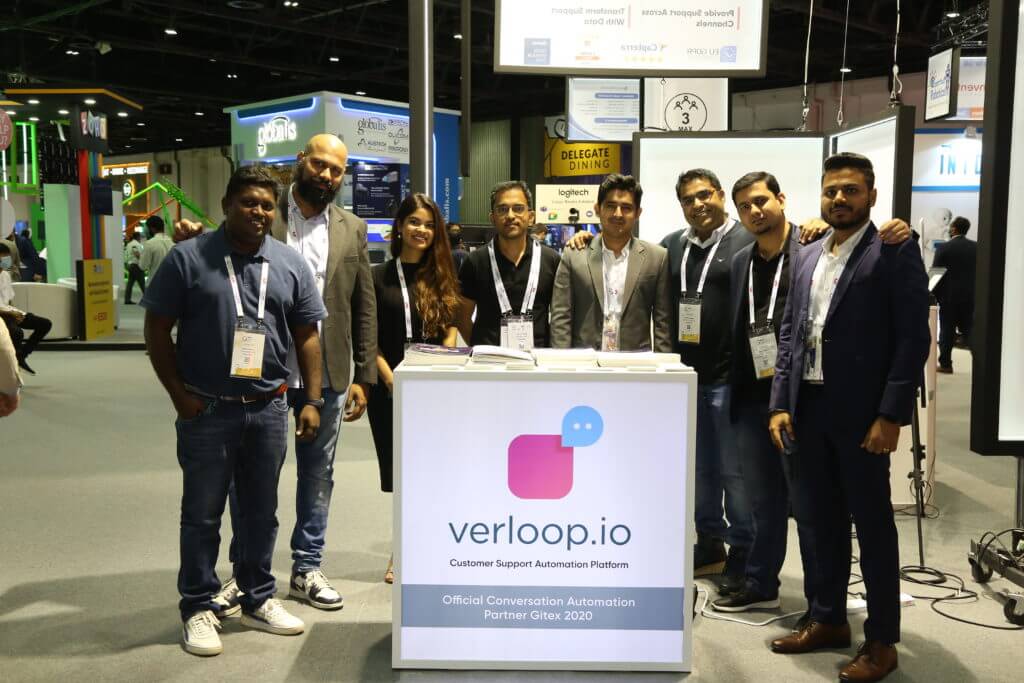 We are always excited at the prospect of making new connections and learning about the latest industry trends. In the five day event, the team interacted with over 250 market leaders, trend-setters and decision-makers.
Our interaction with entrepreneurs from around the world gave us insights into the trends and newer markets.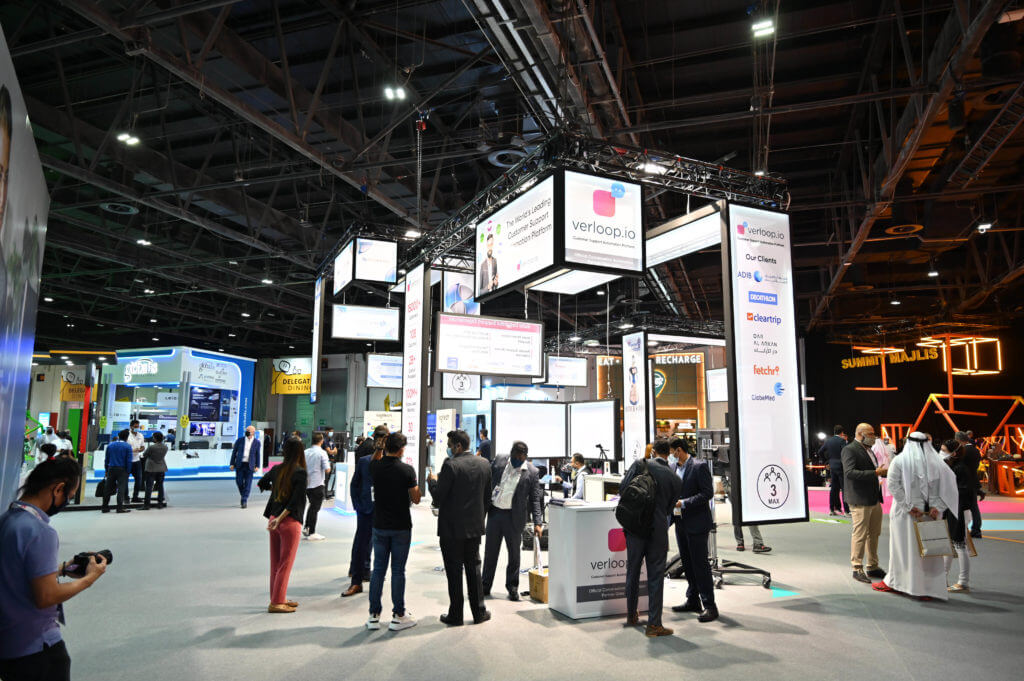 Our stall saw active involvement from visitors and other participants, wanting to find out more about customer support automation and using AI and ML to help companies support their customers better.
We also had a caricature artist at our booth, and over 100 visitors got their caricatures drawn at GITEX 2020.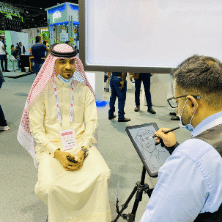 Take a look at the latest news and media coverage of Verloop.io
Gaurav Singh at GITEX Future Stars
GITEX Future Stars is the biggest start-up event in the MENA (the Middle East and North Africa) and SA (South Asia) regions. The event hosted over 300 startups, a platform to showcase some of the world's most innovative young companies.
The event saw over 350 speakers from 30 countries providing actionable insights from their fields. The programme was a platform to rethink strategies and prepare businesses for the next set of opportunities in the digital world.
Verloop.io's CEO & Founder, Gaurav Singh, was one of the speakers on the event's 2nd day. For the conference's AI Everything segment, Gaurav spoke about how AI and ML are digitally transforming the contact centre.
Contact centres are increasingly picking up AI and related technologies to remain relevant and create value. To provide a top-notch omnichannel experience that exceeds customer expectations, AI is bridging the gap between online and offline channels.
Suggested Reading: Customer Support Automation and Its Importance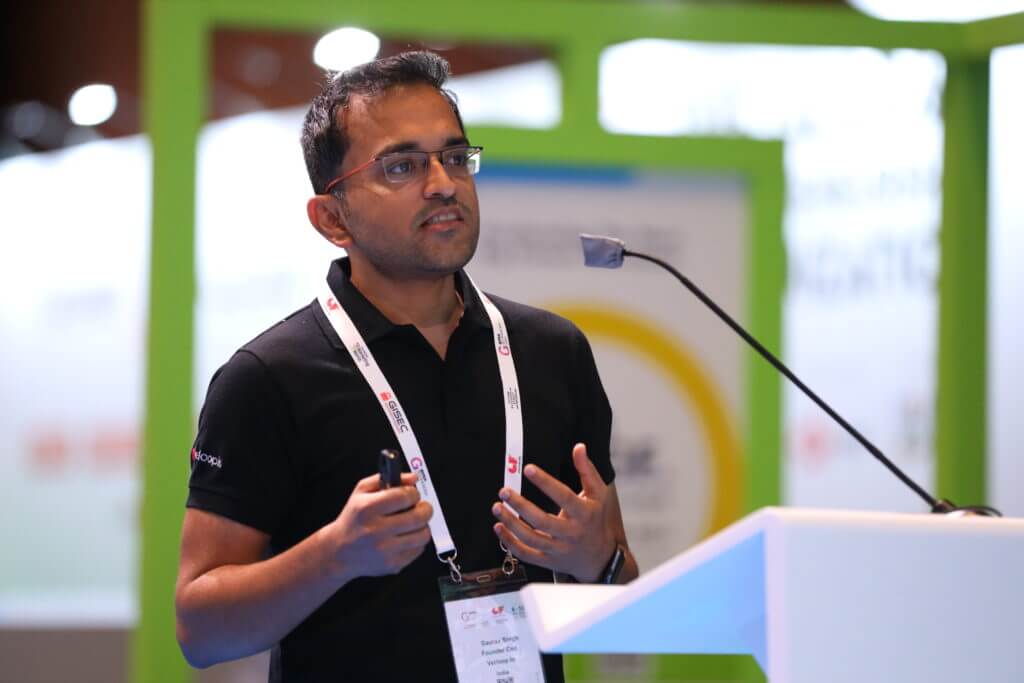 As the world becomes ever more digital, capitalising on the omnichannel opportunity along with the AI/ML play at hand could be the difference between businesses that thrive and those that can no longer compete.
You can view the full presentation on 'How AI and Machine Learning are digitally transforming the contact centre' here.
Conclusion
GITEX Technology Week 2020 was a stellar experience for Verloop.io. The event truly defines a global stage for the greatest minds and rising stars from the tech ecosystem. A place to connect with diverse people and gain new opportunities.
The whole event was a good exposure for the Verloop.io team. The summit provided us with a platform for business collaboration, networking, and exchange of ideas. It gave a peek into the future, and we can't wait to implement some of our learnings in our team and product.
We are thankful to the organisers for giving us this opportunity and taking care of us with all precautionary measures amidst the pandemic. A big shoutout to the UAE for supporting this much-loved event and establishing Dubai as the global tech hub. By enabling this event, UAE leads the world in taking steps towards returning to normalcy.
It was great to be part of this event and amongst talented people. We can't wait to see what's in store at GITEX 2021.
Suggested Reading: Verloop.io Participates in GITEX 2021
Looking for Customer Support Automation solutions for your company?