6 Mins
In this eCommerce automation tools blog post, we will discuss the 10 essential tools to automate an eCommerce store.
Automation is a crucial element that every company strives to achieve. As you all know, Automation can help in saving time and reduce overhead costs. This does wonders for business owners!
When we talk about automation for an eCommerce website, automating business processes is the goal. From receiving orders to delivering them, automation tools help to ease your eCommerce operations.
What is eCommerce Automation?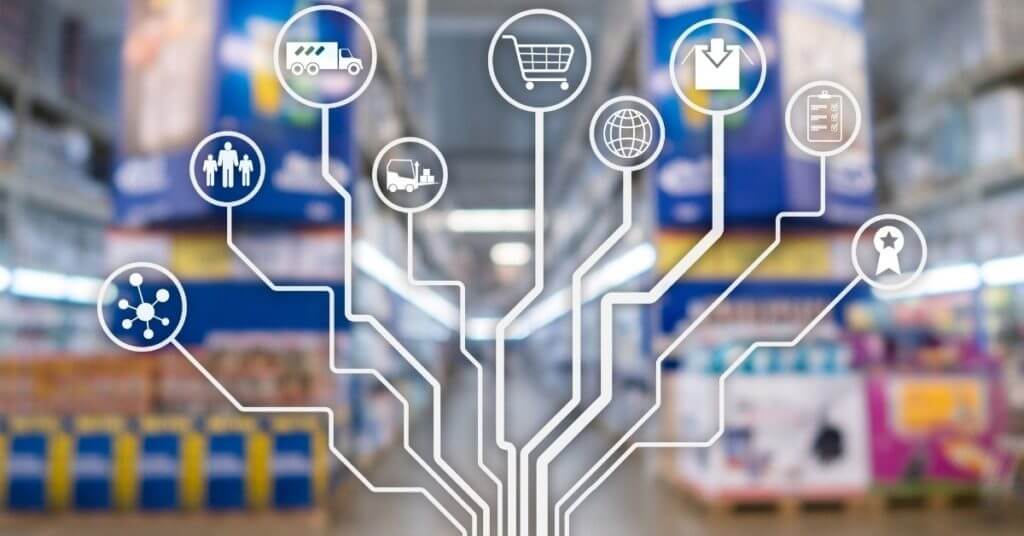 eCommerce automation can be a software, tool or application used to eliminate redundant, manual and complex processes. Whenever there are multiple sets of tasks to be performed, automation comes in handy. This helps businesses to scale and lets them prioritise tasks accordingly.
Automation works great for inventory management, conversational commerce, converting leads and managing order-related notifications. With the number of customisations being offered by these tools, you can operate your eCommerce store efficiently.
Suggested Reading: Automation Is The Next Big Thing In Customer Support
eCommerce Automation Tools:
Following are the list of eCommerce automation tools that can be integrated with Shopify, WooCommerce and other platforms through APIs or scripts.
1. Verloop.io
Verloop.io is one of the leading tools to automate conversational support for eCommerce stores. With its scalable insightful data, you can engage with your customers 24×7.
Verloop.io features a recipe builder that lets you automate FAQs, demo scheduling, proactive communication and more! The AI-driven eCommerce automation tool also assists you in acquiring leads, engaging customers and extending support in every possible way.
Key Features:
Real-time insightful dashboard – 24×7 functionality
Endlessly customisable reports
Interact with your customers on live chat
Multi-language support
Pricing Plans:
For Startups – Custom plans based on the requirement
Enterprise plan – Custom plans based on the requirement
2. Hubspot
Hubspot offers an inbound marketing tool for eCommerce business. It hosts various features like content management, email marketing, social media handles management and analytics. A complete package for eCommerce marketing solutions.
Hubspot has advanced features that let you manage the entire sales funnel. Personalising your marketing strategies, it's a good platform to scale your marketing activities on eCommerce stores.
Key features:
Email campaigns
Landing pages
Abandoned cart nurturing
Upsell campaigns
Pricing plans:
Free plan available
Starter – 50$ per month / 540$ for annual
Professional – 890$ per month / 9,600$ for annual
Enterprise – 3,200$ per month / 38,400$ for annual
3. QuickBooks
QuickBooks is the leading online accounting software that is a complete package for your eCommerce store. It lets you create invoices, generate reports and check costs incurred. Best suited for businesses ranging from small to mid-level companies.
QuickBooks can be operated on multiple platforms and has a creative visual interface. Complete accounting software for organising and managing multiple tasks in one place.
Key features:
Compatible on the computer, laptop or smartphones
Account creation / Shareability
Custom invoice templates and generate reports
Unlimited customer support
Pricing plans:
Simple Start – 16$ per month / 151$ for annual
Essentials – 25$ per month / 237$ for annual
Plus – 34$ per month / 322$ for annual
Suggested Reading: Why Does Your Ecommerce Platform Needs a Chatbot
4. Mailchimp
Mailchimp is a popular email marketing platform for mid to large scale eCommerce stores. You can easily automate your online store with targeted campaigns based on purchase activity and website engagement.
An intuitive tool that lets you know more about your customers, gather data and personalise your promotional activities. Mailchimp also helps in increasing the conversion rate and turnover of an eCommerce store.
Key features:
Pop-up forms
Email campaigns + product retargeting emails
Digital & social media ads
Recover abandoned carts
Pricing plans:
Free plan available
Essentials – 10.39$ per month
Standard – 15.52$ per month
Premium – 310.45$ per month
5. Jumplead
Jumplead lets you generate and nurture leads through marketing automation. An effective eCommerce automation tool to convert your online store visitors into customers. Jumplead is a complete package to manage your marketing activities and handle customer accounts.
You can also manage leads and respond to customers through Jumplead. With real-time activity data and engaging customers through live-chat and email makes it an efficient tool for automation.
Key features:
Capture leads from landing pages, forms and overlays
Nurture them through personalised marketing automation
Manage leads through CRM
Feature email campaigns and live chat
Pricing plans:
Free plan available
Solo – 49$ per month
Starter – 99$ per month
Pro – 199$ per month
Enterprise – 299$ per month
6. Zapier
As business owners would be engaging with tons of apps installed on their eCommerce store, bringing it all together on one platform would be a major key to automation. Zapier comes to your rescue!
With Zapier, you can integrate with more than 3,000 apps and automate your workflow in minutes. You can save a great amount of time which increases the productivity of your online store.
Key features:
Unlimited premium apps integrations
Unlimited users
Shared workspace and app connections
Create conditional workflows
Pricing plans:
Free plan available
Starter – 24.99$ per month / 239.88$ for annual
Professional – 61.25$ per month / 588$ for annual
Team – 373.75$ per month / 3,588$ for annual
Company – 748.75$ per month / 7,188$ for annual
7. Marketo
Marketo offers creative solutions for eCommerce business owners to retain customers and build loyalty. It helps in the mapping customer journey, segmenting users and reaching out to your customers.
An effective eCommerce automation tool to build strong relationships, manage customer accounts, scale marketing activities and convert prospects visiting your online store.
Key features:
Account management
Individual or group-based communication
Automate marketing programs
Behavioural and queries data
Pricing plans:
Select – based on database size
Prime – based on database size
Ultimate – based on database size
Enterprise – based on database size
Suggested Reading: WhatsApp Chatbot For Ecommerce with 11 Use-Cases
8. Mixpanel
Mixpanel is one of the most powerful analytics tools for an eCommerce store. You can engage, retain and convert your visitors effectively. Create funnel reports to understand in-depth analysis of customer journey.
Mixpanel offers a simple workflow that gives data that you need. You can understand behaviour patterns better by eliminating complex queries through seamless integrations with other apps. You can also quickly segment data and measure the success of product launches.
Key features:
Unlimited saved reports and cohorts
Unlimited data history
Data modelling – monitor and alerts
Group analytics and data pipelines
Pricing plans:
Free plan available
Growth – 25$ per month
Enterprise – custom pricing
9. Trustpilot
For an eCommerce online store, reviews are crucial elements for a business. Monitoring, analysing and reaching out to your customers is a must for any company to stay afloat in the market. Trustpilot is a powerful eCommerce automation tool that serves the purpose.
It helps you to enhance your online reputation by inviting customers to write verified reviews. You can also showcase product reviews on your website and therefore help your prospective customers in decision making.
Key features:
Receive verified reviews
Get authentic profile image on review platforms
AI-driven insights
Get products and location reviews
Pricing plans:
Free plan available
Standard plan – 199$ per month paid annually
10. Buffer
eCommerce stores promote their product or service on social media portals to increase sales and branding. Buffer helps to optimise this process. A simple social media engagement tool that offers advanced publishing and analytics features.
Buffer makes your promotional activities easier by integrating apps and scheduling posts. A must-have social media automation tool for an eCommerce store to build their brands on the digital domain.
Key features:
Unlimited premium apps integrations
Unlimited users
Shared workspace and app connections
Create conditional workflows
Pricing plans:
Trial plan available
Pro – 15$ per month / 144$ for annual
Premium – 65$ per month / 663$ for annual
Business – 99$ per month / 1,010$ for annual
Summing it up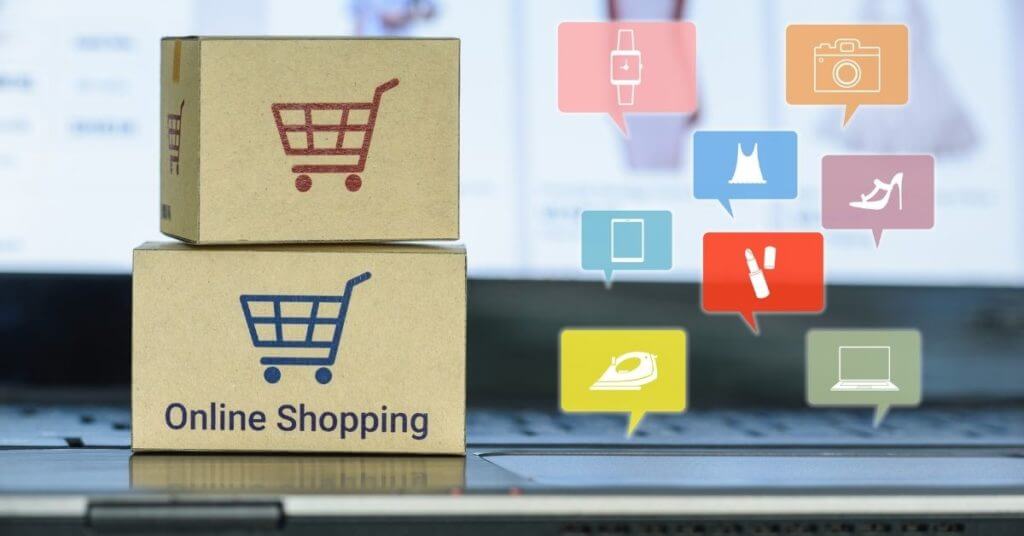 eCommerce Automation tools create a personalised shopping experience and boost the efficiency of online store operations.
As we have covered automation instances across departments, each software has its automation role to play.
Availability of data and technology amplifies eCommerce automation tools to accelerate the growth of your business.
Further, read:
500+ Startup Tools Curated Just For You