Our annual e-Commerce Benchmark Report 2021 has collated data from over 11.4 million customer support interactions in the last 12 months across 80+ companies spread over 3 regions. We look at how these companies performed on the pillars of customer support.
Why do you need this report?
Innovation in technology has reduced the gap between users and retailers. As retail and e-commerce continue to grow, brands are adding value to the customer experience by applying advanced technologies, such as AI, for general and administrative tasks.
Leading this tech innovation are conversational chatbots.
Research shows that by 2025, 95% of customer interactions will happen with artificial intelligence and customers will not be able to differentiate between human agents and bots on the other end.
Good customer experience will be a blend of human and machine intelligence. That's why e-commerce companies are adopting a mix of chatbots and live chat services.
Delightful experiences are ones where users leave with a good feeling. And the recipe for it is to provide minimum friction, maximum efficiency. That is speed, convenience, accuracy and human touch.
Thus, we bring to you the "E-commerce Benchmark Report 2021" which sums up how these companies performed on these metrics.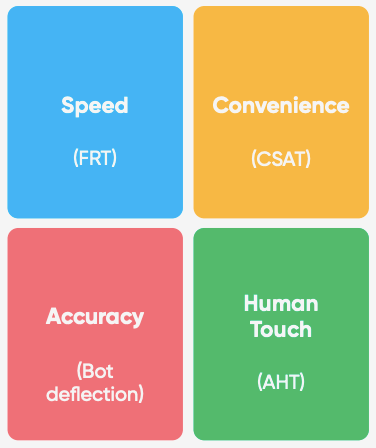 In this report you will learn about:
Conversational AI in e-Commerce Industry
E-commerce Benchmark Report 2021
Impact of Conversational Chatbots 2021 vs 2020
See where you stand:
Delightful customer support creates happy and loyal customers that keep the business booming. One way to do this is by exceeding their expectations.
PwC report shows that customers expectations have gone beyond quality products and fair pricing. The four most important requirements are speed, convenience, accuracy and human touch.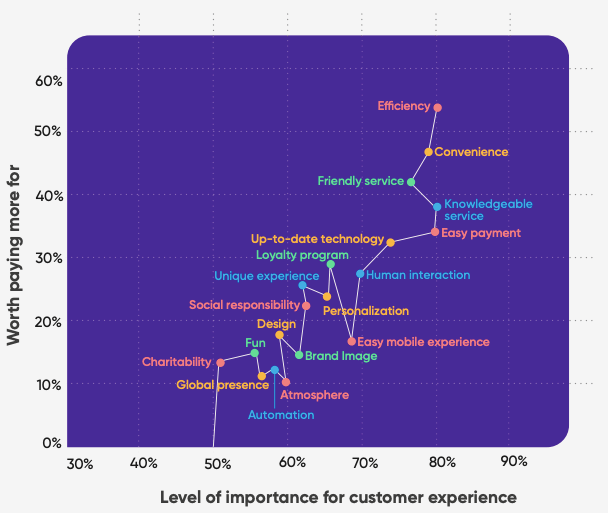 Verloop.io's annual benchmark report 2021 for the e-commerce industry shows how companies in this industry have performed in their customer support efforts.
Our team has gone through 11.4 Mn queries from over 80+ brands across the Middle East, India and Southeast Asia to unlock trends and patterns.
This benchmark report on the e-commerce industry provides you with information on how companies are performing in the customer support metrics and gives you insights and clarity on how you can achieve it too.
See how you are performing against your peers in the industry.